*Upcoming Webinar* Nutrition Part 1: No Longer a Mystery — Feed Testing to Improve Herd Health and Feed Management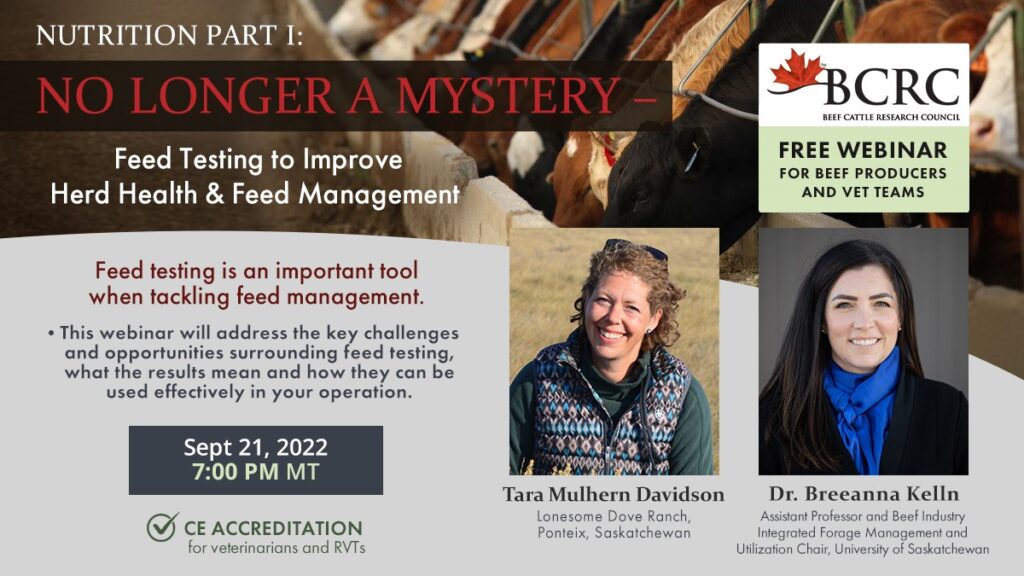 Feed testing is an important tool when tackling feed management. An upcoming webinar will address the key challenges and opportunities surrounding feed testing, what the results mean and how they can be used effectively on your operation.
Register for the live September 21 webinar to hear from a researcher and a beef producer on why and how feed testing can be an important tool on your operation.
This webinar qualifies for one continuing education (CE) credit  for registered veterinary technologists and technicians. For more information on CE accreditation for RVTs, please contact Dana Parker.
When is the Webinar? Wednesday, September 21, at 7:00 PM MT
6:00 PM in BC
7:00 PM in AB and SK
8:00 PM in MB
9:00 PM in ON and QC
10:00 PM in NS, NB, NFLD, and PEI
Duration
Approximately 1 hour.
Cost
BCRC webinars are available free of charge thanks to guest speakers who volunteer their time and expertise to support advancements in the Canadian beef industry and through the Knowledge Dissemination and Technology Transfer project funded by the Canadian Beef Cattle Check-Off and Canada's Beef Science Cluster.
Interested but Unavailable for the live event?
Register anyway! This webinar will be recorded and posted online after the event. All registrants will receive a link to the recording and additional learning resources. However, by attending the live broadcast, you'll have the opportunity to interact and ask questions.
Speakers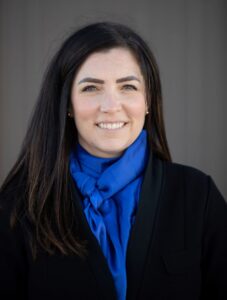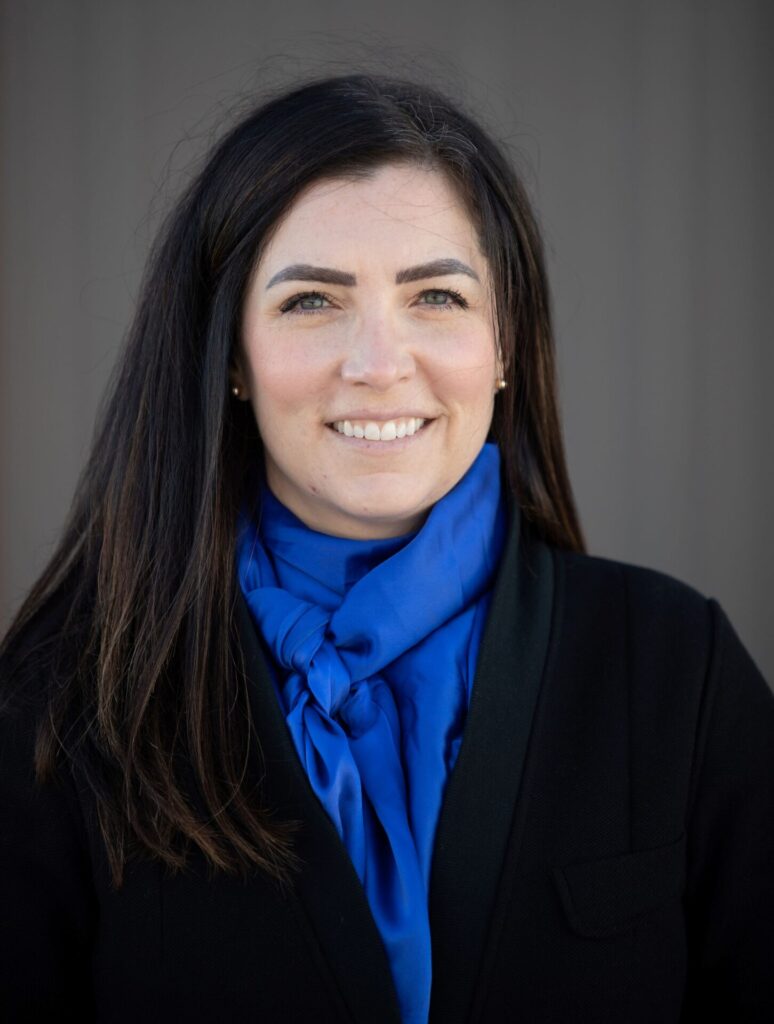 Dr. Breeanna Kelln, University of Saskatchewan
Breeanna Kelln was raised on a mixed farm and where she continues to farm with her husband and son near Duval, Saskatchewan. Breeanna worked for a few years before attending the University of Saskatchewan where she obtained a BSA ('05), MSc ('10) and PhD ('22) from the Department of Animal and Poultry Science. Throughout this time, she worked in various industry roles involved in agronomy, livestock, and extension. Her PhD program focused on the inclusion of bloat-free legumes into existing pasture stands to improve productivity. This project used a systems approach to evaluate the effects of sod-seeded bloat-free legumes (sainfoin and cicer milkvetch) on pasture productivity, animal performance, rumen fermentation, greenhouse gas emissions, and system economics. Recently, Breeanna was selected as the new Beef Industry Integrated Forage Management and Utilization Chair (IFMU) for the University of Saskatchewan where she holds a joint appointment in the departments of Plant Sciences and Animal and Poultry Science.
Tara Mulhern Davidson, Saskatchewan Beef Producer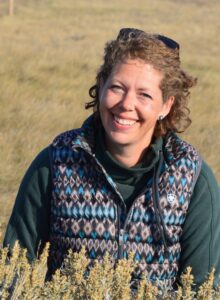 Tara Mulhern Davidson ranches with her husband, Ross, and four young children in southwest Saskatchewan near Ponteix. They run Lonesome Dove Ranch, a large commercial and purebred Gelbvieh cow-calf operation that they started in 2005. They raise feeder calves and replacement heifers, market freezer beef and work alongside Ross' parents at Davidson Gelbvieh to co-host an annual yearling bull sale.
Tara obtained her BSA from the University of Saskatchewan, with a major in animal science and a minor in rangeland resources. She has worked in the provincial, federal and non-profit sectors as a rangeland specialist. She currently works as a beef and forage extension consultant for the Beef Cattle Research Council and also enjoys freelance writing for several publications. She rambles about livestock, parenting and the prairie on her blog, "A Little Bit Western."
Tara loves the diversity of ranch life, whether it's teaching her children to identify invasive weeds at highway speeds, her never-ending quest to make the perfect hay bale or making connections within the livestock and forage sector. She is an active social media storyteller and enjoys sharing a little insight into her family's day-to-day adventures.
What is a webinar?
Webinars are just like attending a workshop or conference, but from the comfort of your own home or office. We bring the presentation right to you. They're easy to join and participate in. A reliable, high-speed internet connection is required.
All you need to do is register beforehand, and about 5-10 minutes before the webinar is scheduled to begin, click the link you were provided as you registered. Then turn up your computer speakers or call the phone number provided. That's it! Sit back and enjoy.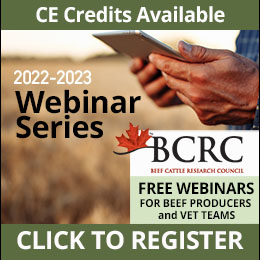 As a participant, you can anonymously answer polls and surveys and will have the opportunity to ask questions near the end of the webinar.
Don't have high-speed internet?  Consider calling a neighbor that does and watch the webinar together, or call your regional ag office to ask whether arranging a group viewing is possible.
Visit our Webinars page  to find other upcoming webinars in this series as well as past BCRC webinar recordings.
Click here to subscribe to the BCRC Blog and receive email notifications when new content is posted.
The sharing or reprinting of BCRC Blog articles is welcome and encouraged. Please provide acknowledgement to the Beef Cattle Research Council, list the website address, www.BeefResearch.ca, and let us know you chose to share the article by emailing us at info@beefresearch.ca.
We welcome your questions, comments and suggestions. Contact us directly or generate public discussion by posting your thoughts below.