USask Announces New Beef Industry Integrated Forage Management and Utilization Chair
By Brett Makulowich, University of Saskatchewan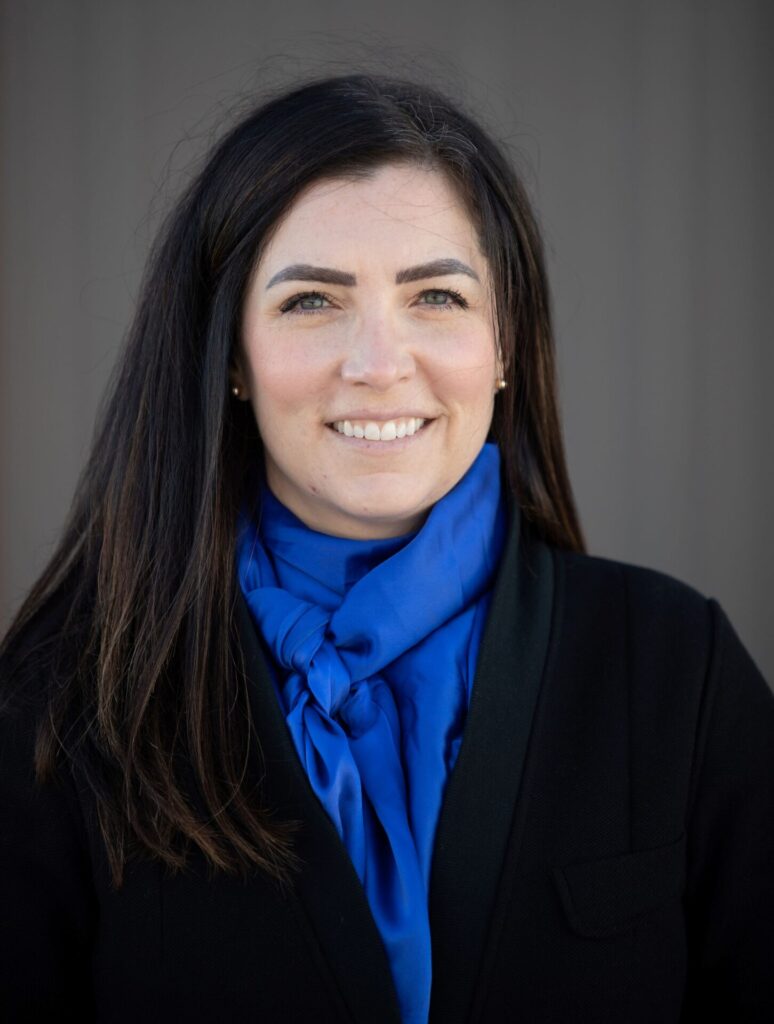 Bree Kelln has been selected as the new Beef Industry Integrated Forage Management and Utilization (IFMU) Chair for the University of Saskatchewan (USask).
Kelln will be the first person to hold the new research chair position that was created to address a gap in forage research. A 2012 assessment concluded lack of research and development investment in the Canadian forage industry meant advances in forage had not kept pace with developments in other crops. The beef and cattle industry are increasingly seeing forages as a high-value feed source that also provide significant environmental benefits.
"We're delighted to welcome Bree Kelln into her new role at the University of Saskatchewan," said Dr. Angela Bedard-Haughn (PhD), dean of the USask College of Agriculture and Bioresources. "She brings a wealth of knowledge from her previous experience with industry that involved agronomy, livestock, and extension."
Related: New Research Chair at USask Will Help Maximize Environmental, Economic Benefits of Forage Crops
Kelln is a professional agrologist who has held leadership roles in agriculture that span across animal, plant and soil systems management. These include livestock information manager for DuPont Pioneer and various agronomy management roles. She is also the co-owner and former consultant for BeefSmart Consulting Inc., which finds ruminant nutrition solutions for producers.
Kelln was raised on a mixed grain and commercial cattle farm in Saskatchewan and continues to ranch with her family near Duval, Sask. She understands the intricacies of a western Canadian beef operation from a grassroots perspective.
"My goal as the new Beef Industry IFMU Chair is to provide research that directly impacts the primary producer for the betterment of their operation and to ensure that my research is applicable on the farm," said Kelln. "I love working with producers, so I am excited to take on this role where it's integral to communicate with them and learn about their operations."
Kelln obtained her bachelor's and master's degrees in animal science from USask. She will defend her PhD thesis in animal science at USask this spring. Her thesis research focuses on improving grazing capacity through introduction of bloat-free legumes in existing pasture stands.
"Bree's experience and enthusiasm for research and the beef industry make her an ideal candidate for this position," said Bedard-Haughn. "As the new Beef Industry IFMU Chair, she will lead systems-based forage and pasture management and utilization research that will address the needs of industry and producers."
Initiated and funded in part by the Beef Cattle Research Council, the establishment of this new position fills a critical gap in research capacity to meet needs identified by the Canadian beef and forage industry. Like other BCRC-initiated research chairs, the new Integrated Forage Management and Utilization (IFMU) Chair will solidly equip Canada's beef sector with science-based information and practical tools they need to make informed management decisions.
The recent increase in the Canadian Beef Cattle Check-Off in most provinces provided the opportunity for the BCRC to begin the process of developing research chairs in partnership with key research institutions through a competitive call for proposals. Investment by farmers and ranchers across Canada through the research allocation of the Canadian Beef Cattle Check-Off has leveraged other funding to implement this long-term research and extension capacity of priority and benefit to Canada's beef sector.
Kelln will begin her position on Sept. 1, 2022 in the College of Agriculture and Bioresources as a joint appointment between the Department of Plant Sciences and Department of Animal and Poultry Science. Among her key responsibilities will be to ensure USask is at the leading edge of research on use of forage in the beef industry, connect expertise in the field locally, nationally, and internationally, and grow funding support for research.
The Beef Industry IFMU Chair position is a collaboration funded through a collective of producer groups, the federal and provincial governments, and others with an interest in realizing the true potential of forage crops, which will require a long-term commitment.
Industry contributions include $2.5 million from the Beef Cattle Research Council and $1 million from the Saskatchewan Cattlemen's Association. The governments of Canada and Saskatchewan will provide $750,000 through the Canadian Agricultural Partnership (part of a five-year, $3-billion investment by federal, provincial and territorial governments that supports Canada's agriculture, agri-food and agri-products sectors). The Global Institute for Food Security at USask will contribute $320,000.
The funders' contributions will be grown with the university's other long-term investments. The investment earnings will be used to fund the chair position for a full faculty member's career term (anticipated to be 30+ years), catalyzing and delivering the research and knowledge sharing in forage management that the industry needs.
"This collaboration is an excellent example of our college strategy in action," explained Bedard-Haughn. "We're adapting our thinking, our research and our teaching to a new reality defined by complex industry needs and a changing environment."
For more information, contact:
Brett Makulowich
Communications Co-ordinator
College of Agriculture and Bioresources
University of Saskatchewan
brett.makulowich@usask.ca
Tracy Herbert
Extension and Communications Director
Beef Cattle Research Council
herbertt@beefresearch.ca
Click here to subscribe to the BCRC Blog and receive email notifications when new content is posted.
The sharing or reprinting of BCRC Blog articles is welcome and encouraged. Please provide acknowledgement to the Beef Cattle Research Council, list the website address, www.BeefResearch.ca, and let us know you chose to share the article by emailing us at info@beefresearch.ca.

We welcome your questions, comments and suggestions. Contact us directly or generate public discussion by posting your thoughts below.