Save Costs by Fine-Tuning Mineral Supplementation: Two New Videos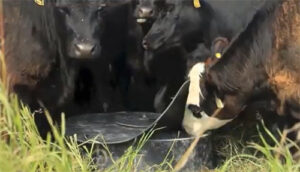 If animals' mineral needs are not met, the results are costly, including decreased performance, disease resistance and reproduction. Mineral requirements for cattle depend on their weight, age, and expected performance (maintenance vs. weight gain vs. pregnancy) and mineral supplementation needs also depend on the feed, water and soil chemistry around the herd.
The two latest episodes of the Beef Research School feature Dr. John McKinnon, Beef Industry Research Chair and professor and researcher of cattle nutrition at the University of Saskatchewan. In part one, Dr. McKinnon explains the symptoms of mineral deficiency, how to choose a mineral feeding program that suits your herd, the economic advantage of investing in supplements, and tips for preventing over or under-consumption.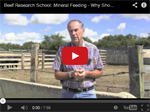 See Part 1 of 2 here.
Part two discusses how to respond to breeding cows' changing mineral needs during the year, as well as mineral-to-mineral interactions to be cautious of.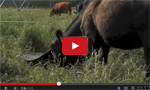 See Part 2 of 2 here.
Stay tuned for upcoming episodes of the Beef Research School, which will soon cover rangeland assessments and deadstock disposal. Past episodes covered vaccination programs, trich and vibrio, and riparian zone assessment and restoration. More information on the Beef Research School.
Learn more
Major Minerals for Beef Cows
Alberta Agriculture and Rural Development
Trace Minerals for Beef Cows
Alberta Agriculture and Rural Development
Minerals for Beef Cattle
Saskatchewan Ministry of Agriculture
Minerals for Beef Cattle
Manitoba Agriculture, Food and Rural Initiatives
Meeting Mineral Requirements at Pasture
Ontario Ministry of Agriculture and Food
Feed testing explained in Beef Research School video
BCRC Blog – December 17, 2012
With links to several other feed testing resources.
Click here to subscribe to the BCRC Blog and receive email notifications when new content is posted.
The sharing or reprinting of BCRC Blog articles is welcome and encouraged. Please provide acknowledgement to the Beef Cattle Research Council and list the website address, www.BeefResearch.ca.
We welcome your questions, comments and suggestions. Contact us directly at info@beefresearch.ca or generate public discussion by posting your thoughts below.
Stay connected by following us on Twitter @BeefResearch, liking us on Facebook, and subscribing to our YouTube Channel.