Feed Testing Explained in Beef Research School Video
A new video is now available on BeefResearchSchool.com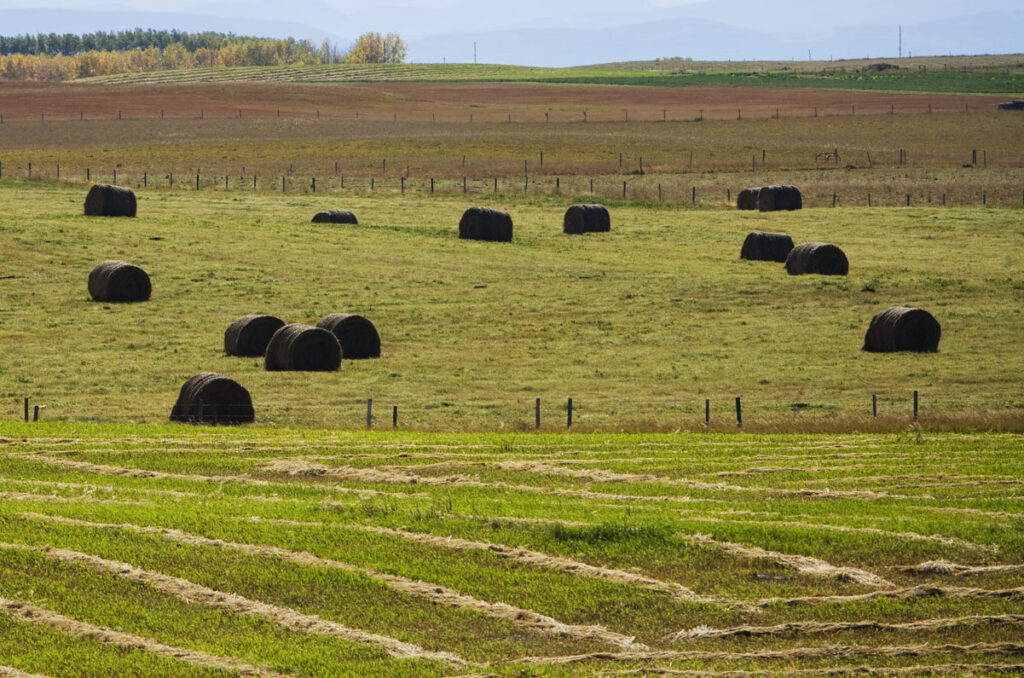 Feed testing is a fundamental tool to assist cow-calf producers, backgrounding operations and feedlots develop sound feeding programs. By knowing the nutritional qualities of feeds, producers are better able to achieve desired production targets and save on supplemental feed costs. Feed testing is especially important to accurately determine the feed quality of forages, because visual appraisal of colour, plant species and leaf content, and knowledge of cutting time, can be misleading and should not be relied upon to determine feed quality.
The video features Dr. John McKinnon, the Beef Industry Research Chair who teaches and conducts research focused on cattle nutrition and carcass quality at the University of Saskatchewan. He speaks about the value of knowing the energy, fibre, protein and nutrient levels in feed, as well as meeting the nutritional requirements of bred heifers and cows throughout the winter. Dr. Darryl Gibb, a cattle nutritionist, speaks about the cost of feed testing, how to take a sample and how to interpret the results.
See the video here.

This episode is part of a beef research series that will produce 30 videos through to Summer 2013. Past episodes discussed research on cattle transport and the value of research in Canada's beef cattle industry.
Learn more about feed testing and rations
Video: Importance of Feed Testing and How to Obtain a Proper Sample – Saskatchewan Ministry of Agriculture
Feed Testing and Ration Balancing – Farm Animal Council of Saskatchewan Inc.
Includes a list of feed analysis laboratories in Western Canada.
Nutrient Testing – Ontario Ministry of Agriculture and Rural Development
Includes a list of feed analysis laboratories in Ontario.
Laboratory Services – Nova Scotia Department of Agriculture
Soil, Feed and Water Chemistry Testing Laboratory – Prince Edward Island Department of Agriculture and Forestry
Feed Quality, Testing & Analysis for Beef Cattle – BeefResearch.ca
Distillers' Grains – BeefResearch.ca
An outline of the benefits and concerns of including the ethanol production by-product in cattle feed rations.
Have you had your feed tested this winter? – BeefResearch.ca
An article by Dr. John McKinnon.
The sharing or reprinting of BCRC Blog articles is welcome and encouraged. Please provide acknowledgement to the Beef Cattle Research Council and list the website address, www.BeefResearch.ca.
We welcome your questions, comments and suggestions. Contact us directly at info@beefresearch.ca or generate public discussion by posting your thoughts below. Stay connected by following us on Twitter @BeefResearch, liking us on Facebook, and subscribing to our YouTube Channel.