Can We Replace Growth Promotants?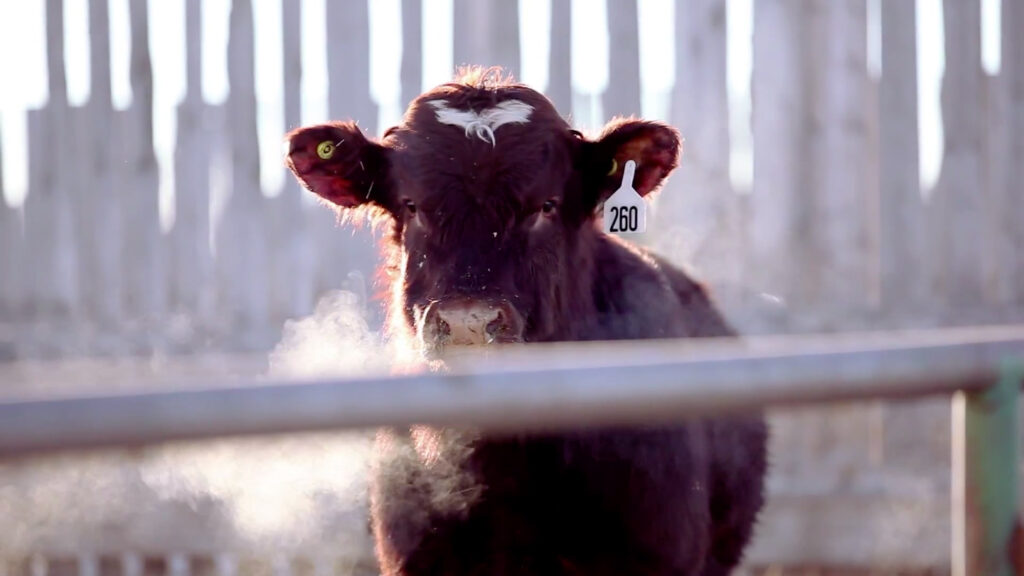 This article written by Dr. Reynold Bergen, BCRC Science Director, originally appeared in the January 2023 issue of Canadian Cattlemen magazine and is reprinted on BeefResearch.ca with permission of the publisher.
CLICK THE PLAY BUTTON TO LISTEN TO THIS ARTICLE:
Hormone implants and feed additives like ionophores (e.g., monensin/Rumensin), beta-agonists (e.g., ractopamine/Optaflexx), and MGA (to suppress heat in heifers) have allowed Canada's feedlot sector to drastically improve growth rates, feed efficiency and environmental performance. In-feed antimicrobials to prevent liver abscesses (e.g., tylosin) also have an indirect benefit, simply because healthy cattle grow better.
While consumers support reducing the environmental footprint of beef, some international markets and food companies won't accept these conventional growth or productivity-enhancing technologies.
In response, a variety of alternative growth promoters have been marketed as natural replacements for conventional productivity-enhancing technologies. These include feed enzymes, essential oils, direct fed microbials and probiotics.
The University of Manitoba's Kim Ominski and Agriculture and Agri-Food Canada's Tim McAllister studied whether alternative growth promoters can produce the same productivity and environmental performance benefits as conventional productivity-enhancing technologies (Environmental performance of commercial beef production systems utilizing conventional productivity-enhancing technologies; doi.org/10.1093/tas/txac074).
What They Did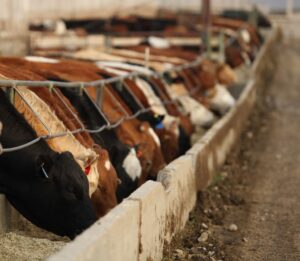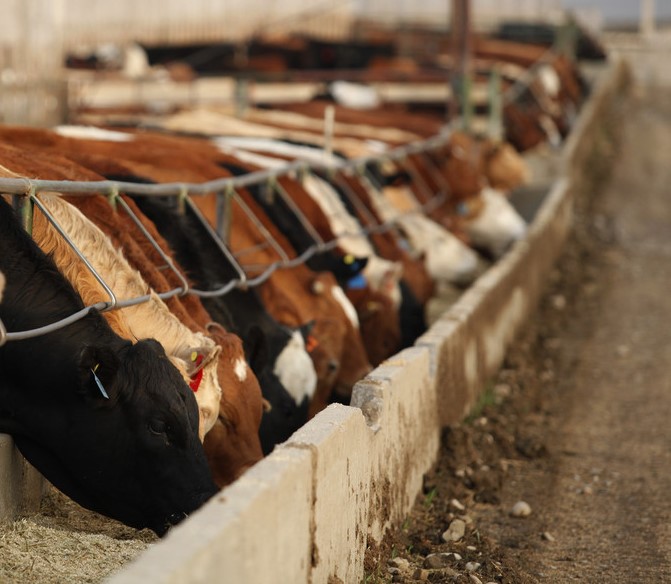 The researchers used data from a Feedlot Health Management Services trial at Cattleland Feedyards (Strathmore, Alberta). Crossbred yearling steers (348 head averaging 1,100 lbs) and heifers (348 head averaging 860 lbs) were fed eight different finishing diets (90% barley grain, 8% barley silage and 2% vitamin and mineral supplement). The control diet contained no feed additives. The conventional feedlot diet contained monensin, a beta-agonist, and tylosin (the conventional heifer diet also contained MGA). The other six diets contained a variety of alternative growth promotants (an enzyme to improve fiber digestibility, an essential oil-spice blend to improve appetite and a direct-fed microbial or probiotic to support rumen function). These were added to both the control diet (three diets) and the conventional diet (three diets). Within each diet, half of the steers and heifers were also given a growth promoting implant (trenbolone acetate). Growth performance and carcass data were collected. The researchers also assessed how these choices would impact greenhouse gas and ammonia emissions and the land and water required to produce each pound of beef.
This approach allowed the researchers to compare what the industry currently does (conventional diet and implants) to what would happen if we didn't use any growth promoters (control diet, no implants), whether alternative growth promoters could replace current production practices (by adding them to the control diet), whether they could enhance current practices (by adding them to the conventional diet), and how these choices would impact feedlot performance, carcass grades and environmental impacts.
What They Learned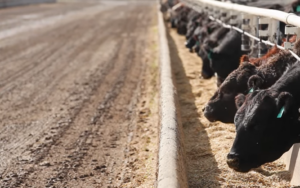 There were no interactions, meaning that the feed additives had the same effect in both implanted and nonimplanted cattle, and the implants had the same effect regardless of the diet the cattle were fed.
Feed additives: Steers and heifers fed the alternative diets generally grew as rapidly and efficiently as cattle fed the control diet, but not as well as cattle fed the conventional diet. Adding alternative growth promotants to the conventional diet did not further improve performance. At the end of the day, steers fed the conventional diet grew at least 7% faster and 5% more efficiently than steers fed the control diet. Adding alternative growth promotants to either the control or conventional diet didn't change the results. Similarly, conventionally fed heifers grew at least 6% faster and 6% more efficiently than heifers fed the control diets, regardless of whether they were given alternative growth promoters or not. Carcass yield and quality grade were the same for all eight dietary treatments.
Implants: Implanted steers grew 18% faster and 14% more efficiently than nonimplanted steers, and implanted heifers grew 10% faster and 8% more efficiently than nonimplanted heifers. Implants didn't affect carcass yields or quality grades in either steers or heifers.
Environmental impacts: The conventional production system had the lowest environmental impact. None of the alternative production strategies produced less greenhouse gas, ammonia, or required less water or land to produce each pound of beef than the conventional system. In fact, removing growth promotants increased both land and water use by 19.5% (steers) and 14.6% (heifers), greenhouse gas emissions by 15.8% (steers) and 10.5% (heifers), and ammonia emission by 11% (steers) and 3.4% (heifers).
So What Does This Mean… to You?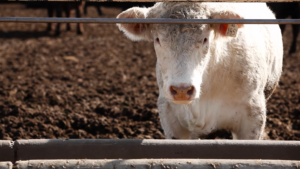 Growth and efficiency go hand in hand with environmental performance. Cattle that grow faster will reach market weight sooner, so they spend fewer days emitting methane and ammonia. More efficient cattle need less feed to reach market weight. This means less land and less water is needed to grow their feed.
In this study, the conventional feed additives and hormone implants were a more effective way to improve growth rate and efficiency, reduce days to market and improve environmental footprint than the alternative probiotic, direct fed microbial, enzyme and/or essential oil.
The majority of feedlots use implants and conventional feed additives because they are safe and cost-effective, and because the economic benefits of using them outweigh the market incentives to stop using them. Feedlots respond to market signals. If the premiums for "raised without" beef become high enough, or if alternative productivity-enhancing alternatives become as reliable and cost-effective as conventional technologies, feedlots will respond.
The Beef Cattle Research Council is funded by the Canadian Beef Cattle Check-Off. The BCRC partners with Agriculture and Agri-Food Canada, provincial beef industry groups and governments to advance research and technology transfer supporting the Canadian beef industry's vision to be recognized as a preferred supplier of healthy, high-quality beef, cattle, and genetics.
Click here to subscribe to the BCRC Blog and receive email notifications when new content is posted.
The sharing or reprinting of BCRC Blog articles is typically welcome and encouraged, however this article requires permission of the original publisher.

We welcome your questions, comments and suggestions. Contact us directly or generate public discussion by posting your thoughts below.