Tuning In To Beef Industry Podcasts 🎙️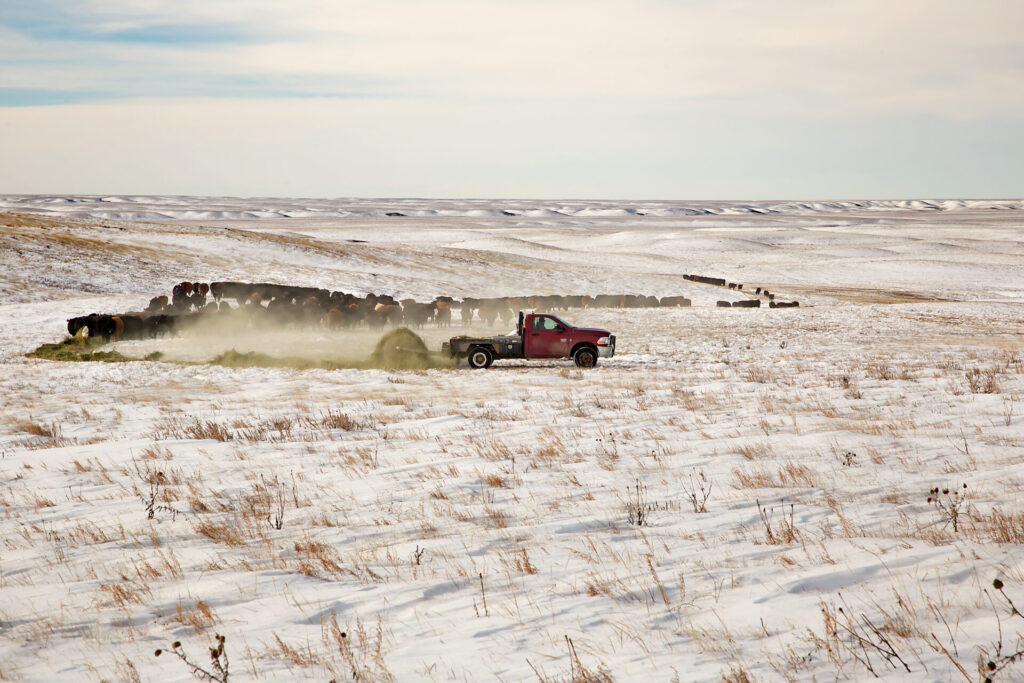 Podcast listening is on the rise, with a third of Canadians consuming an average of four hours of podcasts per week, according to a Media Technology Monitor survey. This includes a growing number of Canadian farmers who are tuning in to a new crop of beef audio podcasts for industry insights.
Looking for something new to listen to while feeding cattle this winter? Beef up your podcast lineup with these three podcasts brought to you by the Canadian cattle industry.
New on the scene as of October 31, 2022, The Beef Cattle Animal Health and Nutrition Podcast is the first podcast to focus exclusively on beef cattle management topics from a Canadian perspective. Hosted by Dr. John Campbell, a veterinarian and professor at the Western College of Veterinary Medicine at the University of Saskatchewan, The Beef Cattle Animal Health and Nutrition Podcast features weekly interviews with veterinarians, nutritionists, leading-edge producers and researchers from across Canada. Topics focus on animal health, nutrition and management.
Recent episodes address the basics of feed testing, intranasal vaccines and extended grazing systems. This podcast is funded by the Beef Cattle Research Council, Alberta Beef Producers and the Canadian Beef Cattle Check-Off.
New to podcasts? A podcast is a collection of audio episodes that focus on a common theme—think of it as on-demand talk radio.

Click "play" to listen to a podcast episode through your smartphone, tablet or computer via headphones, speakers or other Bluetooth devices.

"Follow" or "subscribe" to a podcast with an app such as Spotify on your smartphone to have all future episodes delivered to you automatically.
CLICK THE PLAY BUTTON TO LISTEN:
The Cows on the Planet podcast provides a different focus for the industry, targeting Canadian consumers with science-based information about the true environmental impact of beef production. Cows on the Planet is the first podcast to solely address consumer confidence in the production and consumption of Canadian beef through the lens of science and history.
CLICK THE PLAY BUTTON TO LISTEN:
CLICK THE PLAY BUTTON TO LISTEN:
Each of these beef-related podcasts are available through multiple platforms including Apple Podcasts, Spotify, Google Podcasts and Amazon Music. "Follow" or "subscribe" to be notified when a new episode is added. Links to each also are available through the BCRC's new Podcasts webpage, found under the Posts & Multimedia navigation tab at BeefResearch.ca.
Click here to subscribe to the BCRC Blog and receive email notifications when new content is posted.
The sharing or reprinting of BCRC Blog articles is welcome and encouraged. Please provide acknowledgement to the Beef Cattle Research Council, list the website address, www.BeefResearch.ca, and let us know you chose to share the article by emailing us at info@beefresearch.ca.
We welcome your questions, comments and suggestions. Contact us directly or generate public discussion by posting your thoughts below.