What is the Environmental Footprint of Beef Production? Webinar November 28
Update: Missed the webinar? Find the recording and check for future webinars on our Webinars page.
A recent study found that over the last 30 years, the Canadian beef industry has reduced greenhouse gas emissions by 15% per kg of beef produced. Join this webinar to learn more about this good news story, the Canadian Roundtable for Sustainable Beef, and what we as beef producers can do to continually increase efficiencies.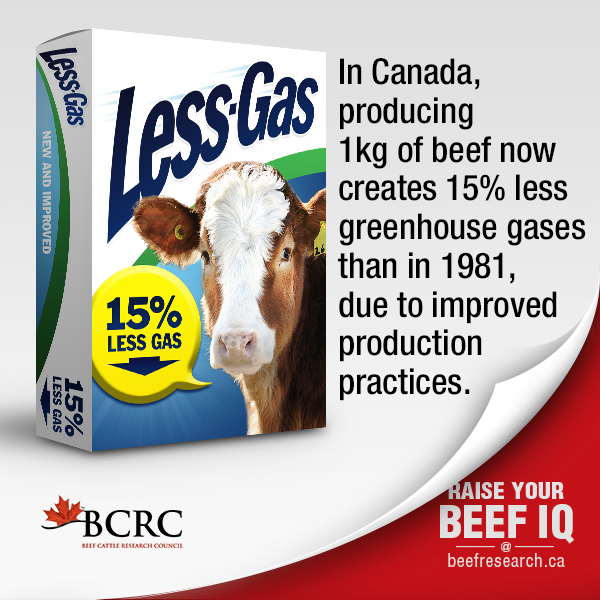 When
Monday, November 28, at 7:00 pm MT
6:00pm in BC
7:00pm in AB
8:00pm in SK and MB
9:00pm in ON and QC
10:00pm in NS, NB and PEI
Interested but aren't available that evening?
Register anyway! This webinar will be recorded and posted online at a later date. All registrants will receive a link to the recording and additional learning resources. By attending the live event, you'll have the opportunity to interact and ask questions too.
Find and register for more BCRC webinars here.
Watching on a tablet or mobile device?
If you plan to join the webinar using your tablet or mobile device, you will need to download the appropriate receiver. We recommend that you join the webinar 15 minutes early as you will be prompted to download the receiver once you log in, which may take several minutes to complete. To download the receiver ahead of time, visit: http://www.citrix.com/go/receiver.html
Duration
Approximately 1 hour.
Cost
BCRC webinars are available and free of charge thanks to guest speakers who volunteer their time and expertise to support advancements in the Canadian beef industry, and through the Knowledge Dissemination and Technology Transfer project funded by the National Check-off and Canada's Beef Science Cluster.

Speakers
Fawn Jackson – Manager of Environment and Sustainability, Canadian Cattlemen's Association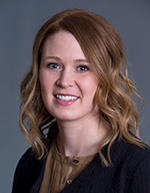 Managing environmental issues facing the industry, Fawn staffs the Environment Committee and participates in many research and joint initiatives between the industry, government and international groups. Fawn works on helping to set research directives, producer communication and environmental policy for the Canadian beef industry. Fawn represents Canadian cattle producers at the Global Roundtable for Sustainable Beef, the Commission for Environmental Cooperation, the International Meat Secretariat Sustainable Meat Committee and the Five Nations Beef Alliance Sustainability Committee. Fawn has played the lead role in setting up the Canadian Roundtable for Sustainable Beef.

Tim McAllister – Principal Research Scientist, Agriculture and Agri-Food Canada Lethbridge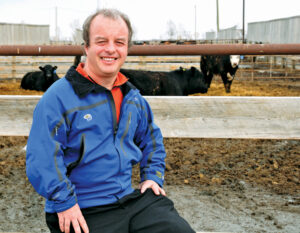 Dr. Tim McAllister grew up on his parents' cow/calf farm in Innisfail, AB. He obtained a B.Sc. (Agr) and M.Sc. from the University of Alberta in Edmonton, and a Ph.D. (with distinction) in ruminant nutrition and microbiology from the University of Guelph, ON. He accepted an NSERC post-doctoral fellowship at the University of Calgary in 1991, and joined Agriculture and Agri-Food Canada in Lethbridge, AB in 1992. Dr. McAllister has been a research scientist in Rumen Microbiology, Feed and Nutrition since 1997. His research focuses on microbiology, nutrition and beef production and on food and environmental safety issues related to livestock production, strategies for mitigation of Escherichia coli O157:H7, prion inactivation within the environment, and more recently, studies of antimicrobial resistance in bacteria in feedlots.
He also has extensive research experience in GHG emissions within animals from manure and the impact of manure handling procedures, such as composting, on emissions. Dr. McAllister has received numerous awards for his involvement in the beef industry including the 2016 Canadian Beef Industry Award for Outstanding Research and Innovation.
What is a webinar?
Webinars are just like attending a workshop or conference, but from the comfort of your own home or office. We bring the presentation right to you. They're easy to join and participate in. A reliable, high-speed internet connection is required.
All you need to do is register beforehand, and about 5-10 minutes before the webinar is scheduled to begin, click the link you were provided when you registered. Then turn up your computer speakers or call the phone number provided. That's it! Sit back and enjoy. As a participant, you can anonymously answer polls and surveys, and will have the opportunity to ask questions near the end of the webinar.
Don't have high-speed internet? 
Consider calling a neighbor that does and watch the webinar together, or call your regional ag office to ask whether arranging a group viewing is possible.
Visit our Webinars page to find other upcoming BCRC webinars and the recordings of our past sessions.

Click here to subscribe to the BCRC Blog and receive email notifications when new content is posted.
The sharing or reprinting of BCRC Blog articles is welcome and encouraged. Please provide acknowledgement to the Beef Cattle Research Council, list the website address, www.BeefResearch.ca, and let us know you chose to share the article by emailing us at info@beefresearch.ca.

We welcome your questions, comments and suggestions. Contact us directly or generate public discussion by posting your thoughts below.