Calving Records Will Be Especially Valuable This Year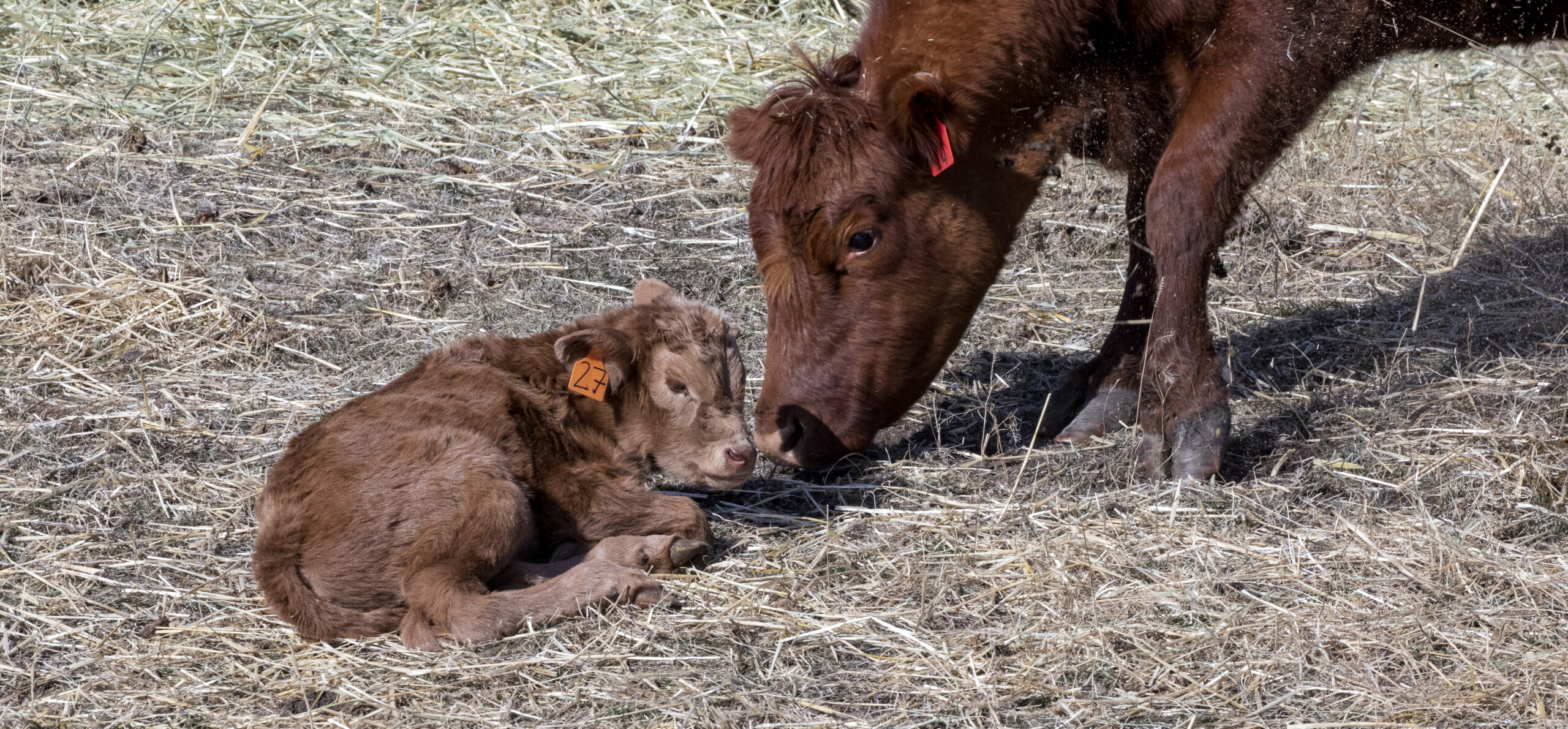 This article written by Dr. Reynold Bergen, BCRC Science Director, originally appeared in the March 2022 issue of Canadian Cattlemen magazine and is reprinted on the BCRC Blog with permission of the publisher.
Last month's column profiled a beef cow productivity study that coincided with the massive 2001-02 drought that impacted most of Western Canada. That study got less attention than it deserved, because Canada's entire beef industry became preoccupied with BSE in 2003. But research is an investment, and the lessons learned from research done two decades ago are still paying dividends today. This month's column focuses on what that study learned about reproductive performance.
What They Did:
Dr. Cheryl Waldner and her colleagues from the Western College of Veterinary Medicine examined factors affecting the productivity of over 30,000 beef cows in more than 200 well-managed herds across Alberta, Saskatchewan and the Peace Region of B.C. Participating producers individually identified each cow and calf, recorded all calf births, maintained an active veterinary-client-patient relationship, had good animal handling facilities, pregnancy tested all breeding females, had a veterinarian evaluate all herd bulls, had an established spring or summer breeding season (i.e., didn't calve year-round), and worked with the researchers to collect the needed samples and data. These results have been published in Theriogenology 79:1083-1094, Theriogenology 81:840-848 and Livestock Science 163:126-139.
What They Learned: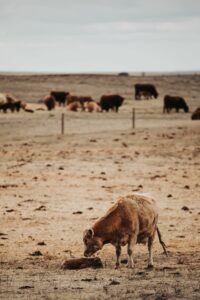 This spring's calving records can help identify cows that are less likely to rebreed successfully or more likely to have problems next spring.
Cows that aborted, had calving difficulties, prolapsed or retained their placentas were more likely to have problems again next year. These problems are rare, but most herds experience them annually or at least occasionally. The risk of abortion was only 1.7%, but 80% of herds experienced at least one abortion. The odds that a cow that aborted in 2001 would abort again in 2002 were 46 times higher than for cows that had a live calf. The risk of stillbirth was only 2.7%, but 95% of herds reported at least one stillbirth.
Only 1.8% of births were hard pulls, but over 75% of herds experienced at least one hard pull. Uterine prolapses (only 1.1% of births, occurring in 45% of herds) and retained placentas (0.2% of births, in nearly 25% of herds) were even more rare. But compared to cows that experienced a normal delivery, cows that delivered a stillborn calf, suffered a uterine prolapse or retained their placenta in 2001 had double the odds of aborting in 2002. Compared to cows that calved unassisted, cows that were assisted at calving also had twice the odds of needing calving assistance or delivering a stillborn calf the next year.
Calving events helped predict subsequent rebreeding success. On average, 7.1% of cows were open in the fall of 2001, and 8.3% were open in 2002. The odds of failing to re-breed were nearly six times higher for cows that had a C-section compared to cows that had no calving assistance, and nearly five times higher for cows that aborted compared to cows that gave birth to a live calf. The odds of failing to rebreed were about twice as high for cows that gave birth to a stillborn calf, had a malpresentation (e.g., leg back or breech birth), or experienced any calving problem compared to cows that delivered a live calf without assistance. The odds of not rebreeding were five times higher for cows that calved late (especially after the bulls were turned out) compared to cows that calved in the first nine weeks of the calving season.
Cows that were thin at calving were less likely to rebreed. This was especially true for cows that were thin to begin with and continued to lose body condition score (BCS) after calving. The odds of being open in fall were four times higher for cows that had a suboptimal body condition score (below a score of three on the five-point Canadian system or below five on the nine-point American body condition scale) at calving and continued to lose BCS compared to cows that were in optimal (or better) BCS at calving. The odds of being open in fall were three times higher for cows that were in suboptimal BCS at calving and continued to lose BCS compared to cows that were thin at calving but did not lose more BCS after calving.
So What Does This Mean… to Me?
According to Canfax, Alberta and Ontario cull cow prices bottomed out in November through January in 16 of the last 17 years, then rose by over 20% (on average) from April through June. Price cycles can't be guaranteed, but average cow prices were higher in spring in 15 out of 17 years in Alberta, and every year in Ontario.
Your calving records can help identify cows that are less likely to rebreed this summer, or that might fail to calve successfully next year. Feed is costly and supplies are short. We don't know if the spring will be early or late. Summer pastures will be recovering from last year's drought. If you need to reduce your herd further, spring may be a good time to market cows that experienced calving difficulties, calved late or lost their calf, provided they're fit for transport.
The Beef Cattle Research Council is funded by the Canadian Beef Cattle Check-Off. The BCRC partners with Agriculture and Agri-Food Canada, provincial beef industry groups and governments to advance research and technology transfer supporting the Canadian beef industry's vision to be recognized as a preferred supplier of healthy, high-quality beef, cattle and genetics.
Click here to subscribe to the BCRC Blog and receive email notifications when new content is posted.
The sharing or reprinting of BCRC Blog articles is typically welcome and encouraged, however this article requires permission of the original publisher.

We welcome your questions, comments and suggestions. Contact us directly or generate public discussion by posting your thoughts below.