More Useful and More Relevant
This article written by Dr. Reynold Bergen, BCRC Science Director, originally appeared in the June 2022 issue of Canadian Cattlemen magazine and is reprinted on the BCRC Blog with permission of the publisher.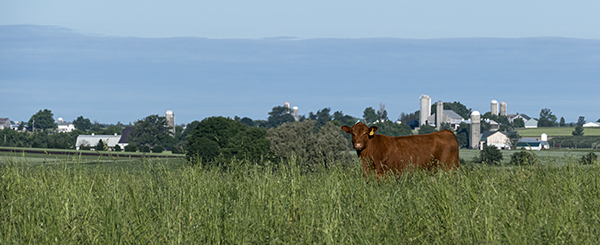 When the Beef Cattle Research Council was formed nearly 25 years ago, we simply funded research projects and relied on researchers and provincial extension services to help producers learn about and adopt relevant results on their operations. We deliberately didn't do much extension because we didn't want to give governments an excuse to reduce their extension services.
That didn't work – traditional extension services have declined significantly. Agriculture Canada and most universities do not encourage their researchers to help producers adopt new innovations. In most provinces, the battalions of district, regional and provincial specialists that used to help farmers trouble-shoot and solve problems have been significantly downsized and many have been re-assigned to administering government programs.
Sensing this trend wasn't going to reverse, the BCRC developed a Knowledge and Technology Transfer (Extension) Strategy in 2011. In 2012, we launched www.beefresearch.ca, with the goal of being a reputable, comprehensive, one-stop-shop for useful Canadian beef research and extension information. Our extension activities have expanded considerably since then. We've learned a lot as the extension landscape has continued to evolve. After ten years, it's time to re-assess our approach and identify how we can continue to improve.
What We Did
Last year we hired an independent company (Framework Strategies) to lead a review, because we wanted to know what people really thought about us. Framework conducted an online survey, interviewed individuals with strong extension knowledge and experience and hosted separate discussion groups with extension agents and producers. They asked a series of questions to learn what the BCRC is doing well, and what we can do better, and they summarized their findings in a 95-page report.
What We Learned and What We're Doing About It
Most of the feedback was positive. When asked to describe BCRC's extension program in one word, the most common responses were "useful" and "relevant." That's nice to hear. But, the report also suggested some ways we could make our extension program even more useful and more relevant. Here are three of them.
We can strengthen ties with existing extension experts.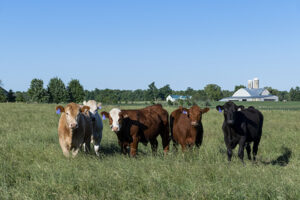 The BeefResearch.ca website is a great way for our small BCRC extension team to cost-efficiently distribute a lot of solid, science-based production information and decision-making tools to producers across Canada. But no two producers or operations are identical, and one-size-fits-all solutions are rare. Some producers need help implementing recommendations or tools in their specific situation. Sales and technical service representatives, forage associations and provincial extension specialists can help with this. This is mutually beneficial. For example, provincial employees are often so busy with administration that they don't always have time to develop new extension materials.
We're strengthening the Canadian Beef Technology Transfer Network to connect extension agents across Canada with each other and with extension resources that already exist, and to help us identify additional production information and tools we can develop that will benefit producers across Canada.
We can strengthen ties with veterinarians.
Many producers rely on their veterinarian and clinic staff for much more than just animal health advice. At the same time, optimizing herd health, fertility and production usually involves tweaking nutritional, grazing and other management practices. Your veterinarian knows your operation and management practices better than we ever will, but it may have been years since they studied some of these topics!
We've assembled a collection of tools and information that can help you and your veterinarian both get the most value from your veterinary-patient-client relationship. We are actively working with veterinary associations to ensure the veterinary community is aware of these resources.
We can stretch into more regions.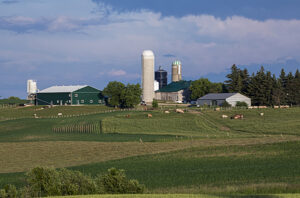 Cattle, forage and beef production systems, management practices and challenges vary enormously from coast-to-coast, but much of the BCRC's information and tools are most applicable to western Canada. The BCRC is funded by the Canadian Beef Cattle Check-Off paid by producers across the country, but producers in Central and Atlantic Canada haven't always seen their production systems reflected in enough of the information the BCRC puts out.
We're working with more producers and extension experts in Ontario, Quebec and Atlantic Canada to identify existing content that is relevant to producers further east and to recognize significant information gaps that the BCRC can help fill. We're also working to add and update resources on BeefResearch.ca that producers across the country will find locally relevant.
So What Does This Mean… to You?
We're constantly working to find better ways to turn the results from the applied forage, cattle and beef research that you fund through your Check-Off into meaningful information and tools that you can use to problem-solve, reduce your risks and improve your profitability. If you haven't checked out BeefResearch.ca (or haven't recently), have another look. It's being updated to make it even easier for you (and extension experts, veterinarians and others) to find what you're looking for. We appreciate hearing your positive and constructive feedback and suggestions.
If you're interested in seeing BCRC's extension staff and program in action, consider attending our Bov-Innovation sessions at the Canadian Beef Industry Conference this August 16-18 in Penticton, B.C.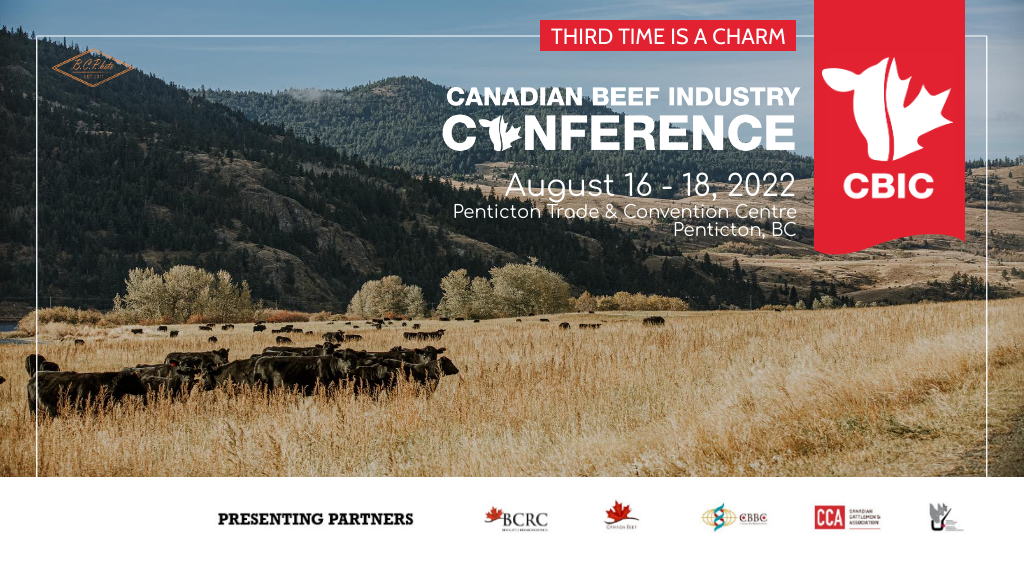 The Beef Cattle Research Council is funded by the Canadian Beef Cattle Check-Off. The BCRC partners with Agriculture and Agri-Food Canada, provincial beef industry groups and governments to advance research and technology transfer supporting the Canadian beef industry's vision to be recognized as a preferred supplier of healthy, high-quality beef, cattle and genetics.
Click here to subscribe to the BCRC Blog and receive email notifications when new content is posted.
The sharing or reprinting of BCRC Blog articles is typically welcome and encouraged, however this article requires permission of the original publisher.

We welcome your questions, comments and suggestions. Contact us directly or generate public discussion by posting your thoughts below.