Genetic Selection for Beef Quality: New Video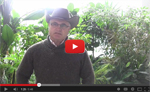 In the latest episode of the Beef Research School series, Bruce Holmquist talks about the role genetics play in the quality of beef carcasses. He explains the value of genetically enhanced expected progeny differences (GE-EPDs), what to be cautious of when selecting seedstock for carcass quality traits, and how Canadian beef quality can be further enhanced in the future with feedback through the Beef InfoXchange System (BIXS) and ongoing genomics research.
Holmquist has a seedstock operation in Saskatchewan and is the General Manager of the Canadian Simmental Association.
See the video here.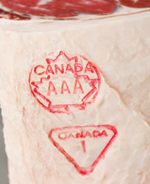 Stay tuned for the final episode of this season of the Beef Research School.  Past episodes covered the beef care code, deadstock disposal, and rangeland health assessment. More information on the Beef Research School.
Find more episodes at beefresearchschool.com
Learn more
Click here to subscribe to the BCRC Blog and receive email notifications when new content is posted.
The sharing or reprinting of BCRC Blog articles is welcome and encouraged. Please provide acknowledgement to the Beef Cattle Research Council, list the website address, www.BeefResearch.ca, and let us know you chose to share the article by emailing us at info@beefresearch.ca.

We welcome your questions, comments and suggestions. Contact us directly or generate public discussion by posting your thoughts below.