Registration Now Open For 2021/2022 Webinar Series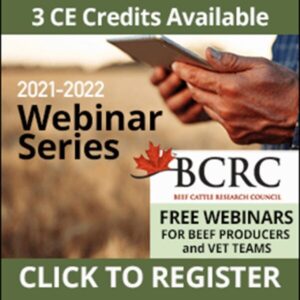 This year's Beef Cattle Research Council webinar series will cover a range of topics including backgrounding, record keeping and grazing plans, all focused on practical, science-based information for Canadian beef producers.
Register here. (This link will allow you to register for the entire webinar series.)
See topics and descriptions below.
We recommend registering regardless of whether you can attend during the date/time listed. By registering, you'll receive the link that allows you to watch the recording at any time, reminders to attend the live event, plus additional resources on the topic. It's no problem if you miss a webinar you're registered for – you will receive a link to the recording. However, joining the live broadcast is recommended as it gives you the opportunity to interact with the presenters and ask your own questions.
BCRC webinars are available free of charge thanks to guest speakers who volunteer their time and expertise to support advancements in the Canadian beef industry and through the Knowledge Dissemination and Technology Transfer project funded by the Canadian Beef Cattle Check-Off and Canada's Beef Science Cluster.
Recordings of our past webinars can be found on our webinars page.
2021/2022 BCRC Webinars
Basics of Backgrounding – Veterinary & Expert Insights Across Canada
November 17, 2021, 7:00 PM MT
Speakers: Dr. Brian Warr, Veterinary Agri-Health Services, Dr. Daniel Pecoskie, Metzger Veterinary Services and Christine Rosser, Coaldale Veterinary Clinic
Are you new to backgrounding? This webinar will discuss some common challenges when backgrounding calves and answer your questions.
Setting Records – Calving Season Data Collection
January 12, 2022, 7:00 PM MT
Speakers: Dr. Jennifer Pearson, University of Calgary Faculty of Veterinary Medicine and Mark Hoimyr, Box H Farm
Calving is one of the busiest times of the production cycle for cow-calf producers. There's a ton of information that can be collected at the time a calf is born, but which of this information is the most valuable for future decision making? This webinar will discuss the records that are worth spending valuable time on at calving.
Grazing Game Plan – How to Develop a Grazing Plan
February 9, 2022, 7:00 PM MT
Speakers: Jeremy Brown, Christine O'Reilly, OMAFRA and John Chuiko, Saskatchewan Rancher
A grazing plan that matches animal numbers to predicted forage yields should be set up before animal turnout. An important first step in developing a plan includes defining goals and objectives for the entire grazing operation. This webinar will cover the basics of developing a grazing plan.
Don't Roll the Dice with Johne's Disease – Use Our New Johne's Risk-Reward Calculator
March 16, 2022, 7:00 PM MT
Speakers: Dr. Cheryl Waldner, Western College of Veterinary Medicine
There is concern that the risk of Johne's disease in beef herds is increasing in part because of large beef herds and rapid herd dispersals. Johne's testing is a significant investment of time and money, and testing options are limited to testing individual animals. Canadian surveillance data has been incorporated into a dynamic risk model developed to simulate different options for managing Johne's disease transmission and control in a cow-calf herd. This webinar will review this new tool for producers and veterinarians.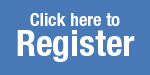 Click here to subscribe to the BCRC Blog and receive email notifications when new content is posted.
The sharing or reprinting of BCRC Blog articles is welcome and encouraged. Please provide acknowledgement to the Beef Cattle Research Council, list the website address, www.BeefResearch.ca, and let us know you chose to share the article by emailing us at info@beefresearch.ca.

We welcome your questions, comments and suggestions. Contact us directly or generate public discussion by posting your thoughts below.