Young Researchers Encouraged to Compete for CYL Spot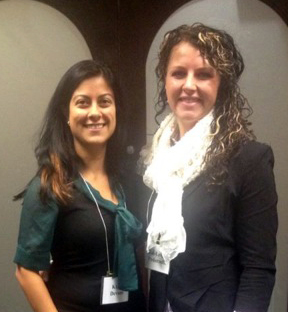 The Cattlemen's Young Leaders (CYL) program, a national youth initiative by the Canadian Cattlemen's Association (CCA), provides outstanding mentorship opportunities to young beef cattle enthusiasts. The program is geared toward those aged 18-35 interested in developing their industry leadership skills or career potential within the Canadian beef cattle industry.
Of 50 applicants, 16 participants were selected for the 2014/15 CYL program, including Rae-Leigh Pederzolli. Rae-Leigh is a Master's student at the University of Saskatchewan studying nutrient permeability throughout the ruminant gastrointestinal tract and the impact of external factors such as feed restriction and feed additives on the barrier function in mature animals. This research is led by Dr. Greg Penner and is funded by the National Check-off and Canada's Beef Cattle Industry Science Cluster.
The CYL program paired Rae-Leigh with Kajal Devani, Director of Breed Development at the Canadian Angus Association. The BCRC is proud to sponsor Rae-Leigh's participation in the CYL program to support engagement of researchers with industry.
"Being a CYL mentee this year has given me access to several networking opportunities, learning experiences and advocacy events more than any other program I have been involved with. What makes this program successful is that you make the program suited to your own objectives within the Canadian beef industry. My mentor, Kajal Devani, with the Canadian Angus Association has been actively engaged to set me up with contacts of my interest and events that will help me reach the goals I have set within the program.

Currently I am a Masters student at the University of Saskatchewan studying in the field of cattle health and welfare. Being a young researcher, a program such as CYL allows for me to travel domestically and internationally to understand what research is taking place, why and how this research is taking place and how it is applicable to the industry. Learning from other countries, especially those who are trading partners, will enhance the trade relationships Canada has established for the future as well as strengthen the beef industry within our own borders. I strongly recommend this program to anyone who has an interest in the Canadian beef industry as the experiences and information you gain is irreplaceable."

– Rae-Leigh Pederzolli, 2014/15 CYL Mentee
Engaging researchers who study cattle, beef, genetics, feed or forage production with the Canadian beef cattle industry is mutually beneficial; it allows researchers to be better informed of industry needs and more likely to share their findings with a practical, solution-based focus. Facilitating and encouraging their attendance to industry events and networking with industry professionals is extremely valuable.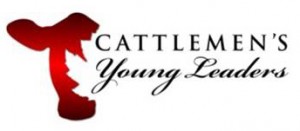 In Spring 2015, a new group of mentees will be selected from across Canada. Finalists will be paired with industry leaders to begin an 10-month mentorship. Each participant is given a $2000 budget to attend various industry events and meetings with their mentor. CYL also provides participants with opportunities to travel internationally to network with leaders and peers in other nations.
Applications for the 2015/16 program are currently open. The deadline to apply is January 21st, 2015. Visit cattlemensyoungleaders.com and follow CYL on Twitter and on Facebook for more information.
The BCRC's Beef Researcher Mentorship Program pilot complements the CYL program by providing similar mentorship opportunities for applied researchers who may not be eligible for the CYL program.
Click here to subscribe to the BCRC Blog and receive email notifications when new content is posted.
The sharing or reprinting of BCRC Blog articles is welcome and encouraged. Please provide acknowledgement to the Beef Cattle Research Council, list the website address, www.BeefResearch.ca, and let us know you chose to share the article by emailing us at info@beefresearch.ca.

We welcome your questions, comments and suggestions. Contact us directly or generate public discussion by posting your thoughts below.