Applications Now Open for the BCRC Beef Researcher Mentorship Program 2023-24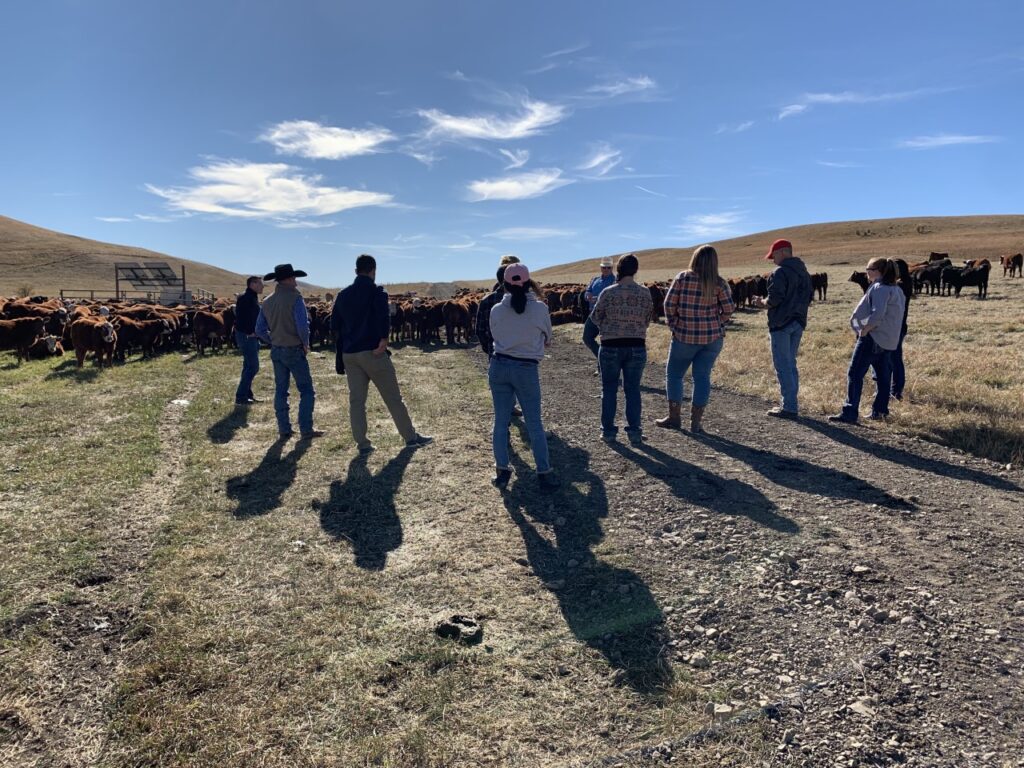 Applications for the 2023-24 term of the Beef Researcher Mentorship Program are now being accepted. The deadline to apply is May 1, 2023.
The Beef Researcher Mentorship Program is an initiative to facilitate greater engagement of upcoming and new applied researchers with Canada's beef industry. It provides researchers with the opportunity to deepen their understanding of the needs of the beef industry in a practical and meaningful way. The program is designed to:
align research interests with those that are practical and beneficial to Canada's beef industry,
build the skills, network and confidence necessary to participate in or lead applied research and technology transfer efforts that enhance and accelerate innovation in Canada's beef industry and
facilitate collaborations that help new Canadian beef researchers establish effective applied research and extension programs.
Five researchers were selected to participate in the program during the 2022-2023 year. Each was paired with two mentors – an innovative producer and another industry expert. Each of the researchers have reported very successful and valuable experiences through the opportunities provided, including:
meeting several producers and industry leaders with whom they ask questions and have meaningful discussions about cattle production, animal health and welfare, grazing and beef genetics,
building connections within industry and with other researchers to further their research programs and
attending industry events and touring farms and ranches to better understand the impacts, practicalities and economics of adopting research results.
The BCRC is excited to continue the mentorship program and invites applications from upcoming and new applied researchers in Canada whose studies are of value or impact the beef industry. These research areas include, but are not limited to, cattle health and welfare, beef quality, food safety, genetics, feed efficiency and forage management.
A new group of participants will begin their mentorships on September 1, 2023.
The BCRC's Beef Researcher Mentorship Program launched in August 2014 and to date has facilitated 36 mentorships.
Learn more about the program and APPLY NOW.
Click here to subscribe to the BCRC Blog and receive email notifications when new content is posted.
The sharing or reprinting of BCRC Blog articles is welcome and encouraged. Please provide acknowledgement to the Beef Cattle Research Council, list the website address, www.BeefResearch.ca, and let us know you chose to share the article by emailing us at info@beefresearch.ca.
We welcome your questions, comments and suggestions. Contact us directly or generate public discussion by posting your thoughts below.