Announcing the Beef Researcher Mentorship Program Participants for 2022-2023
Researchers are critical for our industry. Engaging researchers who study cattle, beef, genetics, feed, or forage production with the Canadian beef cattle industry is mutually beneficial; these connections allow researchers to become better informed about industry needs and encourages sharing of research findings with a practical, solution-based focus. The BCRC Beef Researcher Mentorship Program provides opportunities for new researchers to be paired with two mentors who provide insights and experiences that are relevant to their career. The Program also provides travel budget to attend industry events and actively participate in the mentorship experience.
The Beef Cattle Research Council (BCRC) is pleased to announce the participants in the 2022-2023 Beef Researcher Mentorship Program. Following an open application process, five researchers from across Canada have been selected. Each has been paired with notable leaders in the Canadian beef industry, which will provide valuable opportunities for greater engagement across the industry.
Mentee: Dr. Antonio Facciuolo
Mentors: Dr. Roy Lewis and Erika & Cyle Stewart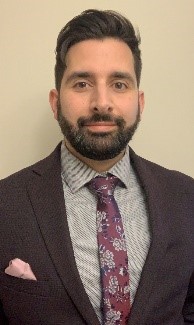 Dr. Antonio Facciuolo is a research scientist with the Vaccine and Infectious Disease Organization (VIDO) at the University of Saskatchewan. He received a B.Sc. and M.Sc. from the University of Waterloo and a Ph.D. from the University of Guelph. His Ph.D. research focused on Johne's disease and the bacterial pathogen (Mycobacterium paratuberculosis) responsible for this insidious, production-limiting disease affecting ruminants globally. During his post-doctoral training at VIDO, Dr. Facciuolo focused on refining the intestinal-segment ("gut loop") model in calves as a unique approach to investigate the intestinal immune response to enteric infections by Mycobacterium paratuberculosis and on establishing the use of intestinal-segments in calves as a novel vaccine screening platform for Johne's disease. As a new Research Scientist at VIDO his primary interests are in infectious diseases in beef and dairy cattle, the intestinal immune system in ruminants and vaccine development for Johne's disease.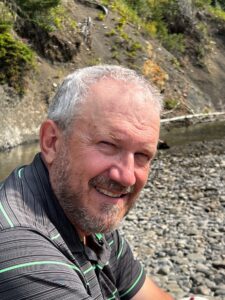 Dr. Roy Lewis graduated from the Western College of Veterinary Medicine (WCVM) in 1981 and was a partner at the Westlock Veterinary Clinic until December 2012. He has been a large animal practitioner for 40+ years mainly in beef cattle (both commercial cattle and purebred herds) and bison. He did have his own bison herd of 70 cows at one time. His interests are preventative medicine, fertility of both bulls and cows, as well as animal welfare. He has written numerous producer articles in magazines including the Western Producer, Alberta Farmer Express, Grainews and several cattle breed magazines. Roy joined Merck Animal Health in 2012 as a technical services veterinarian part time until June 2020. He has two kids, daughter Cali, a veterinarian (graduated from UCVM in 2015) and son Colton, a medical resident doctor (graduated from University of Alberta in 2019). Roy spends some time examining and lecturing the veterinary students at the University of Calgary. He is also part of Lewis Farms, a family-owned purebred Simmental and Angus cattle (1,000 cows), grain and potatoes (500 acres) mixed farming operation near Spruce Grove, AB.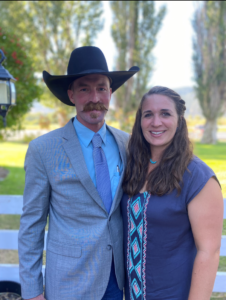 Cyle and Erika Stewart along with their three daughters operate Pine Ranch near Morse, SK, where they run a cow-calf operation and grass yearlings. They are constantly looking at ways to learn and improve production practices. Soil health, cattle nutrition and low stress handling are integral components to their operation.
Cyle went to college in Montana on a rodeo scholarship and he is currently an advisor for the FARMh program. Cyle also enjoys entering ranch ropings and is passionate about working stock dogs and low stress cattle handling.
Erika completed a bachelor's degree at the University of Alberta where she played varsity rugby. Erika also completed the Cattlemen's Young Leaders program as a mentee and was the inaugural president of the Young Cattlemen's Council. Erika is very passionate about advocacy and enjoys sharing our story of beef production with consumers. Currently Erika is the provincial coordinator for the Verified Beef Production Plus program in Saskatchewan.
Mentee: Dr. Erick Santos
Mentors: Karin Schmid and Sean McGrath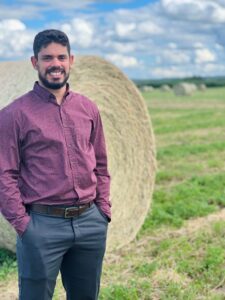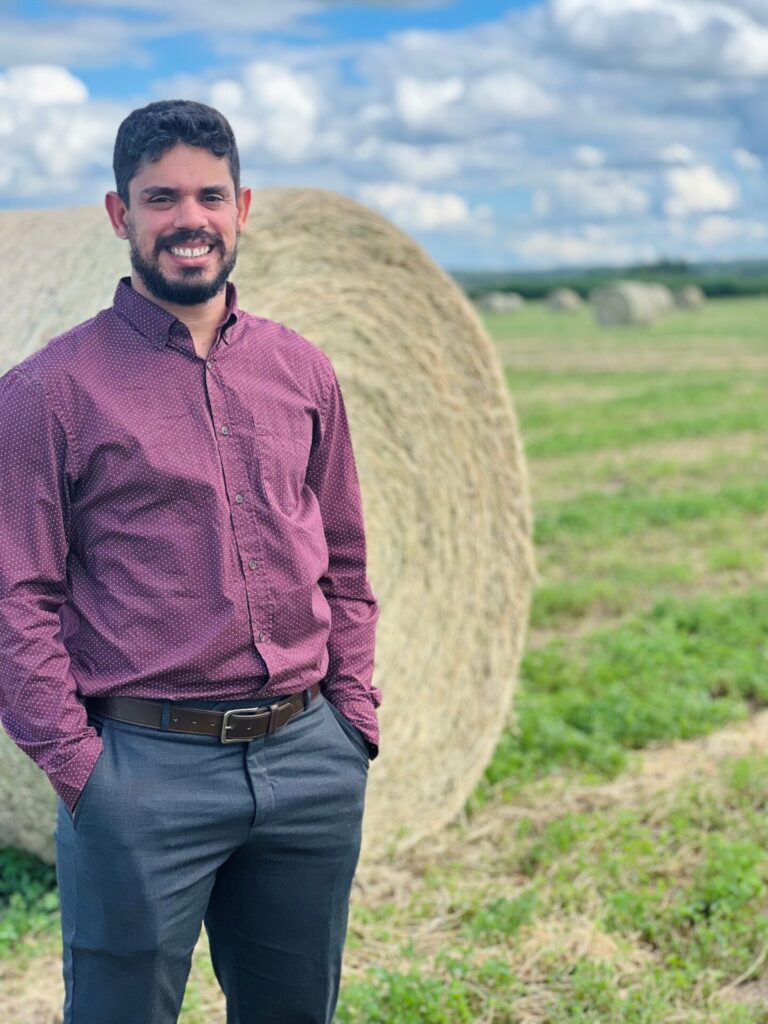 Dr. Erick Santos concluded his B.Sc. in animal sciences at the Federal Rural University of Pernambuco in 2014. In 2012 and 2014, he attended the University of Florida, first as an exchange student, followed by an internship at the North Florida Research and Education Center. Erick obtained a M.Sc. (2017) and Ph.D. (2021) in Agronomy at the University of Florida, with focus on forage and grazing management. Erick served the Agronomy Graduate Student Association for three years, as secretary (2017), vice-president (2018), and president (2019). During his Ph.D., he received several awards and recognitions, including the Gerald O. Mott Meritorious Graduate Student Award in Crop Science, Fred Hull Award of Excellence, the International Student Outstanding Achievement, and the CLIFF-GRADS scholarship to develop a project at Bangor University, UK. Currently, Erick is a postdoctoral fellow at the University of Alberta, working on the benefits of adding forages to cash crop systems on soil carbon. To date, he has published 37 papers, 68 abstracts and 39 extension reports or prints in popular press.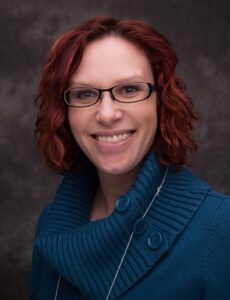 Karin Schmid grew up on a mixed farm near Keoma, AB, raising purebred Simmental cattle and grain, and is still involved in the family operation to a limited extent. She has a M.Sc. in Agriculture from the University of Alberta which focused on the genetic and metabolic factors affecting feed efficiency in beef cattle. Before joining Alberta Beef Producers (ABP) in 2011, Karin spent just over four years with the Canadian Hereford Association as their Breed Development Coordinator.
At ABP, Karin is the Beef Production and Extension Lead, providing technical support in the areas of cattle health and welfare, research and production practices.  She works very closely with several industry and government organizations on issues of importance to the industry and a large part of her job is translating science to producers and explaining producer needs to researchers.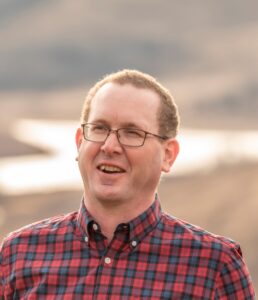 Sean McGrath, through his company Ranching Systems, provides consulting services to the beef industry, primarily focusing on livestock genetics and ranch/range management. Sean writes for several beef industry publications and through his company provides electric fencing supplies, forage seed and range monitoring education and tools.
Sean is also a fifth generation rancher who, together with wife Tanya and their family, manage a 116-year-old operation breeding roughly 250 females each year and custom grazing. The ranch markets purebred and commercial cattle, grass finished beef and environmental goods and services. The ranch is a combination of high tech and tradition and is structured around grazing. In 2014 the ranch was awarded the provincial and national TESA award.
Mentee: Dr. Juan Hernandez-Medrano
Mentors: Lynne Girardin and Stephen Hughes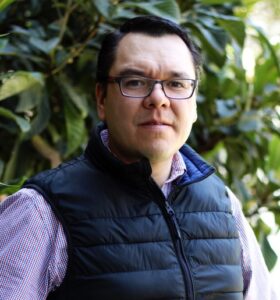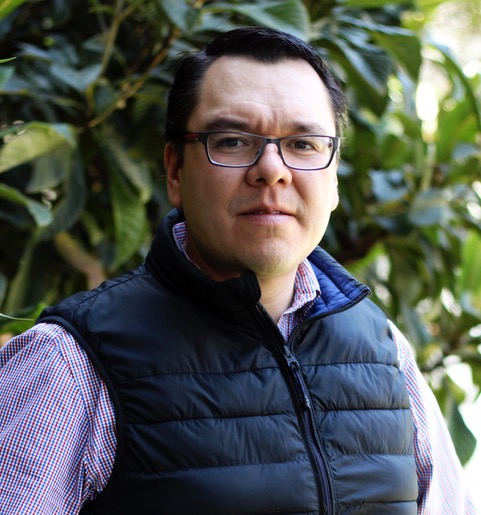 Dr. Juan Hernandez-Medrano graduated as a veterinarian from the Faculty of Veterinary Medicine (FMVZ) at UNAM (Mexico). After practising for a short period, he started his research career obtaining an M.Sc. in cattle reproduction (FMVZ) and a Ph.D. studying fetal reproductive development (U of Nottingham, UK). He has carried out research in cattle nutrition (maternal nutrition and fetal programming; methane emissions) and reproductive physiology (ovarian folliculogenesis and fertility preservation).
He held academic positions at FMVZ-UNAM (Animal Reproduction) and the School of Medicine – U of Nottingham (Assisted Reproduction Technology) teaching reproductive and pregnancy physiology. He recently joined UCVM (2022) as Assistant Professor in Bovine Theriogenology to study the maternal management and stressors on fetal development and offspring reproductive efficiency and longevity. He has a particular interest (professional and personal) in cow-calf systems, having grown up in a beef-ranching family in the mountains of central Mexico running Braunvieh/Charolais x Zebu crosses.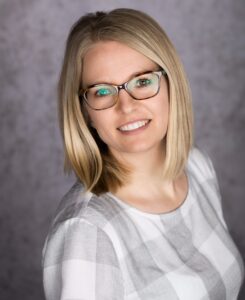 Lynne Girardin was raised on a farm in southwest Saskatchewan near Gravelbourg, SK. She attended the University of Saskatchewan and received her B.S.A and M.Sc. in Animal and Poultry Science focusing on ruminant nutrition and production. Lynne has been working in the dairy and beef industry on the Prairies since 2008. She enjoys working with beef and dairy producers and helping them improve their bottom-line.
Stephen Hughes is a third generation rancher who is lucky enough to spend his life on the eastern slopes of the Rocky Mountains in southern Alberta. He is an owner and operator of Chinook Ranch Ltd, near Longview; along with his partner Georgina, his father James  and his daughters Kayla, Josie and Erin.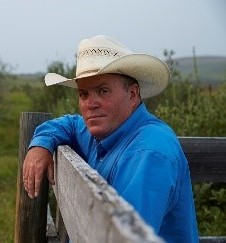 Stephen has been an Environmental Stewardship Award winner from the Alberta Beef Producers, McDonalds Flagship Farmer for Canada, a longtime leader of the Longview 4-H Beef Club and is now looking forward to participating as a mentor with the BCRC.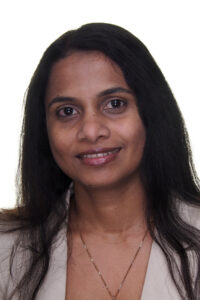 Mentee: Dr. Nilusha Malmuthuge
Mentors: Dr. Michael Jelinski and The Flemming Family
Dr. Nilusha Malmuthuge is a research scientist at Agriculture Agri-Food Canada, Lethbridge Research and Development Centre. She obtained her M.Sc. and Ph.D. at the University of Alberta, where she used omics tools to explore the gut microbiome of neonatal calves.
Following graduation, she joined Vaccine and Infectious Disease Organization (VIDO) as a Banting Fellow to develop an animal model to explore host-microbial interactions in the gut of neonatal animals. As the Beef Cattle Immunologist at AAFC, she will continue to use multi-omics tools to improve cattle health through sustainable early life interventions and to identify diagnostic markers for the initial stages of infections.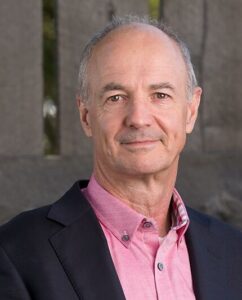 Dr. Michael Jelinski is a managing partner with Veterinary Agri-Health Services Ltd., a seven-veterinarian beef practice located near Airdrie, AB. The practice focuses on cow-calf and feedlot health management programs, serving clients across western Canada. The practice has an active research program, collaborating with numerous academic and pharmaceutical industry partners as well as a teaching component, hosting students from numerous veterinary schools across North America.
Dr. Jelinski currently holds a clinical teaching appointment with the University of Calgary's Distributed Veterinary Teaching Hospital and is a past recipient of the Boehringer Ingelheim Veterinarian of the Year Award from the Western Canadian Association of Bovine Practitioners.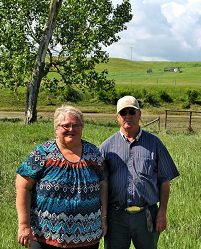 The Fleming family own and operate Fleming Stock Farms located west of Granum, AB. Duncan, Cecilie and their adult children Cooper and Ricki, along with her husband Justin Pittman, have a passion for Angus cattle.
Duncan has worked in the purebred cattle sector for 45 years, as a breeder, a fitter and as a livestock judge. Cecilie is the founding Adult Liaison to the Alberta Junior Angus Association (AJAA) and was instrumental in empowering the youth to step up to the plate and take ownership of their area of the Angus industry. Cecilie has served the Alberta Angus Association for six years of which three years were as President. Currently, Cecilie is a director of the Canadian Angus Foundation and the chair of the Verified Beef Production Plus (VBP+) program.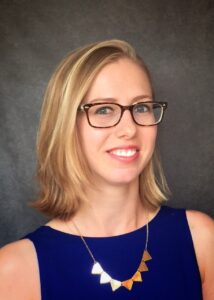 Mentee: Dr. Emily Snyder
Mentors: Leanne Thompson and Bryan Thiessen
Dr. Emily Snyder completed her B.Sc. in Animal Science and DVM at the University of Iowa followed by a M.Sc. and Ph.D. at the University of Georgia. Dr. Snyder is currently an assistant professor and beef cattle veterinary specialist at the University of Saskatchewan's Western College of Veterinary Medicine. Her main areas of research have focused on bovine respiratory disease, antimicrobial resistance, and contagious spread of bovine respiratory pathogens.
Leanne Thompson attended the University of Saskatchewan, graduating with a Degree in Agriculture in 2000 and M.Sc. Degree in Animal Science in 2003.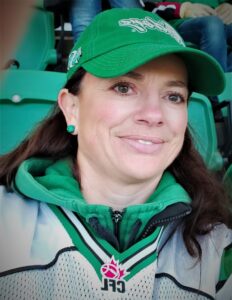 Following University, she worked at Agriculture Canada in Lethbridge as a research assistant before returning to Saskatchewan in 2005 where she began working as a project consultant and doing communications for a variety of agricultural organizations including the Saskatchewan Forage Council, Saskatchewan Prairie Conservation Action Plan, and the Saskatchewan Stock Growers. In 2012, she became the General Manager for the Saskatchewan Cattle Feeders Association and continues in that role today.
Leanne and her husband Ryan own Living Sky Beef near Minton, SK. Since 2010, the operation has grown to over 8500 acres and now employs three to four full time staff as well as some casual employees. Their operation incorporates beef and forage management and includes commercial cow-calf herds with both spring and fall calving groups, as well as a backgrounding, and custom cattle feeding and custom baling.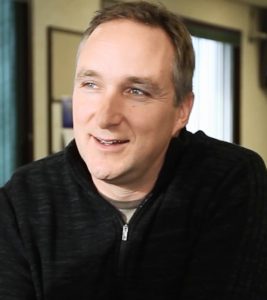 Bryan Thiessen owns and operates Namaka Farms Inc. with his brother Stuart. Together, they run a feedlot and farming operation located in Alberta and Saskatchewan. He is a past chair of the BCRC and has sat on multiple industry organizations over the years.
Click here to subscribe to the BCRC Blog and receive email notifications when new content is posted.
The sharing or reprinting of BCRC Blog articles is welcome and encouraged. Please provide acknowledgement to the Beef Cattle Research Council, list the website address, www.BeefResearch.ca, and let us know you chose to share the article by emailing us at info@beefresearch.ca.
We welcome your questions, comments and suggestions. Contact us directly or generate public discussion by posting your thoughts below.