5 Ways Cattle Feeders can Prepare for the Fall Run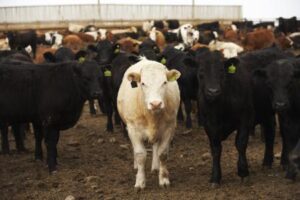 Before things get too busy with the fall run, take some time to learn more about (or refresh your memory on) some of the ways to promote calf health, feed efficiency and carcass quality in the animals that will be on feed in your lot this year.
1. Know how to spot and treat the different types of lameness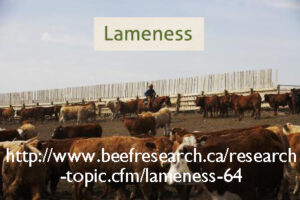 It is common to assume that any animal with a limp has footrot, but many of the other types of lameness don't respond to the antibiotics used to treat footrot. This article and video have helpful hints on diagnosing and treating many different kinds of lameness so you're better able to treat the animal properly the first time.
More readings:
2. Stop acidosis before it's a problem
Prevention is the best way to avoid both the economic and animal welfare problems that are associated with acidosis. Although incidences of acidosis may be different than we once thought (see http://www.beefresearch.ca/blog/new-look-at-acidosis-bergen/), acidosis is certainly still a problem in the feedlot industry. This video offers some practical ways to reduce acidosis:
3. Do maintenance on handling facilities to reduce stress and bruising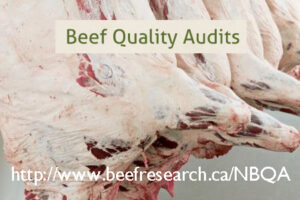 The most recent national beef quality audit revealed that producers are doing a better job of cattle handing because prevalence of carcass bruising has decreased. See where the rates are at, the cost of bruised carcasses to the industry, and find some recommendations that will help you prevent carcass defects here and in the following video:

More readings: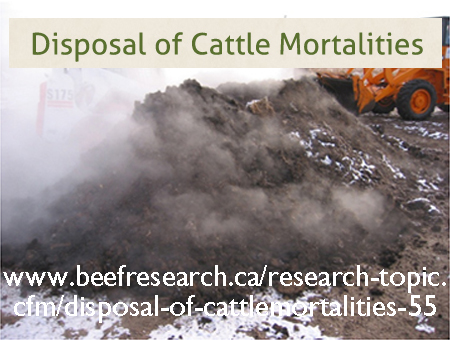 4. Stockpile manure in preparation of composting mortalities
Composting is an efficient way to dispose of deadstock, and manure can be used to help heat compost, especially in cold winter conditions. This link leads to a video and more information on composting deadstock, as well as other methods of disposal.
5. Test feed for mycotoxins and know how to adjust rations accordingly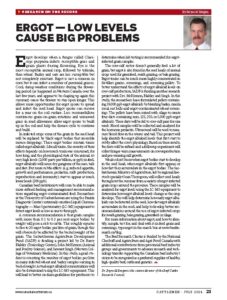 There have been several reports of problems with mycotoxins, especially in Western Canada, in the past two years. If you suspect ergot or fusarium in your feed, it is best to stop feeding it and consult with a veterinarian and nutritionist. Studies have shown that samples with as little as 0.1%-0.3% ergot can cause disease in cattle. This link provides more information on ergot poisoning in beef cattle.
More readings:
More information of interest to cattle feeders
Many of the following webpages include general information and the latest related science.
Click here to subscribe to the BCRC Blog and receive email notifications when new content is posted.
The sharing or reprinting of this BCRC Blog article is welcome and encouraged. Please provide acknowledgement to the Beef Cattle Research Council, list the website address, www.BeefResearch.ca, and let us know you chose to share the article by emailing us at info@beefresearch.ca.

We welcome your questions, comments and suggestions. Contact us directly or generate public discussion by posting your thoughts below.