Young researchers encouraged to apply for CYL mentorship
The Cattlemen's Young Leaders (CYL) development program, a national youth initiative by the Canadian Cattlemen's Association (CCA), provides outstanding mentorship opportunities to young beef cattle enthusiasts. The program is geared toward those aged 18-35 interested in developing their industry leadership skills or career potential within the Canadian beef cattle industry. Included in the 16 participants selected for the 2016/17 year was veterinarian student Becky Tees.
The BCRC has been a proud supporter of the CYL program and its engagement of young researchers with industry. Engaging researchers who study cattle, beef, genetics, feed or forage production with the Canadian beef cattle industry is mutually beneficial; it allows researchers to be better informed of industry needs and more likely to share their findings with a practical, solution-based focus. Facilitating and encouraging their attendance to industry events and networking with industry professionals is extremely valuable.
Becky is currently in her third year at the University of Calgary Doctor of Veterinary Medicine (DVM) program. Additionally, she is the president of her school's Production Animal Health Club and is active in several bovine veterinary medicine associations.

The CYL program paired Becky with Dr. Tom Smylie, senior staff veterinarian for the Canadian Food Inspection Agency.
"I have been so grateful to be selected as one of this year's CYL mentees. The interview process alone put forth so many amazing networking opportunities and really opened my eyes to the extent of all the young, ambitious producers right here in Canada. It was a very humbling experience to be in the room with so many  forward-thinking young adults that are truly the future of the Canadian Beef Industry.

I am so fortunate to have been paired with Dr. Tom Smylie. Through Dr. Smylie, I have gained a lot of insight into ways that a beef-oriented veterinarian can best serve the industry and its producers. I've learned a lot about animal health legislation and policy development and have been lucky enough to be involved in round table discussions with industry leaders and cattle feeder groups from across Canada.

I would strongly encourage any young beef industry enthusiast to consider applying to the CYL program. You have a lot of freedom to cater it to your interests, and the sky is truly the limit with this program. Not only will you be thoughtfully paired with an industry leader with similar interests to yours, you will also make endless networking opportunities and are guaranteed to establish long-term, meaningful industry connections." – Becky Tees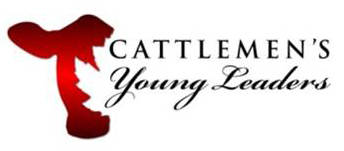 In Summer 2017, a new group of mentees will be selected from across Canada at the Canadian Beef Industry Conference. Finalists will be paired with industry leaders to begin a 10-month mentorship. Each participant is given a $2000 budget to attend various industry events and meetings with their mentor. CYL also provides participants with opportunities to travel internationally to network with leaders and peers in other nations.
Applications for the 2017/18 program are currently open. The deadline to apply is March 31, 2017. Visit www.cattlemensyoungleaders.com and follow CYL on Twitter and on Facebook for more information.
The BCRC's Beef Researcher Mentorship Program complements the CYL program by providing similar mentorship opportunities for applied researchers who may not be eligible for the CYL program.
Click here to subscribe to the BCRC Blog and receive email notifications when new content is posted.
The sharing or reprinting of BCRC Blog articles is welcome and encouraged. Please provide acknowledgement to the Beef Cattle Research Council, list the website address, www.BeefResearch.ca, and let us know you chose to share the article by emailing us at info@beefresearch.ca.

We welcome your questions, comments and suggestions. Contact us directly or generate public discussion by posting your thoughts below.