Webinar May 1: Improving Feed Efficiency in Seedstock Through Genomics
Updated: Missed the webinar? Find the recording and check for future webinars on the Webinars page.
Feed efficiency is one of the most economically important traits in beef cattle production. For cow-calf producers, cows that maintain body condition easily have lower feed and pasture costs, rebreed sooner, and produce feeder offspring that could boost a producer's reputation for supplying more efficient calves to feedlots. Improved feed efficiency in cattle also has environmental benefits through reduced manure and greenhouse gas production.
Register for this free webinar to hear from industry experts on why genomics, the study of DNA sequences, is receiving so much attention in the beef industry, how far our knowledge in this area has progressed, and how cow-calf producers today can use selection tools like residual feed intake (RFI) to gradually increase feed efficiency in their herds. You'll also hear discussion on where livestock genomics research is expected to go from here.
When
Thursday, May 1st at 7pm MDT
6:00pm in BC
7:00pm in AB and SK
8:00pm in MB
9:00pm in ON and QC
10:00pm in NS, NB and PEI
Duration
Approximately 1 hour.
Cost
BCRC webinars are available and free of charge thanks to guest speakers who volunteer their time and expertise to support advancements in the Canadian beef industry.
Interested but aren't available that evening?
Register anyway! This webinar will be recorded and posted online at a later date. All registrants will receive a link to the recording and supplemental information. By attending the live event, you'll have the opportunity to interact and ask questions too.
Speakers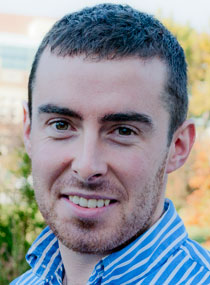 John Crowley, Ph.D. – Alberta Innovates Industry R&D Associate with Livestock Gentec and Beefbooster Inc. and Post Doctoral Fellow at the University of Alberta
Dr. Crowley received his Ph.D. in Animal Breeding and Genetics in 2010 from University College Dublin. After working with the Irish Cattle Breeding Federation as a geneticist, he joined Livestock Gentec in 2011. His main research focuses include investigating the use of whole genome sequence in animal breeding, genomic prediction of feed efficiency and beef and dairy cow feed-efficiency.
Tom Lynch-Staunton – Director of Industry Relations at Livestock Gentec and Director of Marketing for Delta Genomics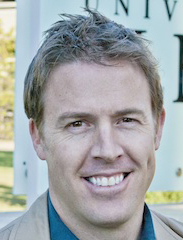 Mr. Lynch-Staunton works to create collaborative industry projects and deliver genomics education. He also assists in business and market development for both Livestock Gentec and Delta Genomics.
He has a strong practical and lifetime experience in the beef industry having co-managed the family-owned Antelope Butte Ranch (est. 1885), a mixed 1,000 head cow-calf operation in southern Alberta. The Antelope Butte Ranch has been genetically improving its herd for increased efficiency and profitability since the 1980s.
Reynold Bergen, Ph.D. – Beef Cattle Research Council Science Director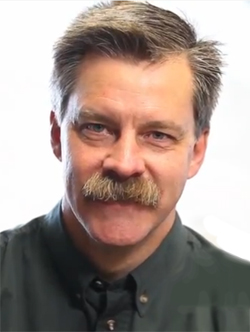 Dr. Bergen provides scientific and industry expertise to the BCRC, Beef Science Cluster and Canadian Cattlemen's Association (CCA). He works with industry to identify research priorities, reviews research proposals and scientific reports, and engages with industry and research experts on an ongoing basis. To ensure producers have access to current research information, he develops factsheets for projects funded through the BCRC, and writes articles that are available through the CCA, provincial beef organizations, various ag media outlets and BeefResearch.ca. Reynold also works to gather and provide relevant research-based information for industry, public and government communications on specific issues.
What is a webinar?
Webinars are just like attending a workshop or conference, but from the comfort of your own home or office. We bring the presentation right to you. They're easy to join and participate in. A reliable, high-speed internet connection is required.
All you need to do is register beforehand, and about 5-10 minutes before the webinar is scheduled to begin, click the link you were provided when you registered. Then turn up your computer speakers, or call the phone number provided.  That's it!  Sit back and enjoy. As a participant, you can anonymously answer polls and surveys, and will have the opportunity to ask questions near the end of the webinar.
Don't have high-speed internet?
Consider calling a neighbor that does and watch the webinar together, or call your regional ag office to ask whether arranging a group viewing is possible.
Click here to subscribe to the BCRC Blog and receive email notifications when new content is posted.
The sharing or reprinting of this BCRC Blog article is welcome and encouraged. Please provide acknowledgement to the Beef Cattle Research Council, list the website address, www.BeefResearch.ca, and let us know you chose to share the article by emailing us at info@beefresearch.ca.

We welcome your questions, comments and suggestions. Contact us directly or generate public discussion by posting your thoughts below.