Forging Researcher and Industry Connections Through Mentorship
For the past nine years the Beef Researcher Mentorship Program has successfully brought industry and research together to create opportunities for researchers to align their interests with those that are practical and beneficial to Canada's beef industry. The program allows researchers to build the skills, network and confidence necessary to participate in or lead applied research and extension efforts. This connection to the industry enhances and accelerates innovation in Canada's beef industry.
Since 2014, 36 researchers and future leaders of beef innovation from across Canada have participated in the program. Each researcher mentee is matched with two mentors for one year. Mentors include an innovative primary beef producer along with another beef and/or forage industry leader, both of whom have interests that align with the researcher's area(s) of focus.
Are you a researcher based in Canada and interested in mentorship from the Canadian beef industry? The deadline to apply for the 2023/24 Beef Researcher Mentorship Program year is May 1, 2023.
The Beef Researcher Mentorship Program has become recognized industry wide as a valuable means to connect the research and technology with those who can benefit from it most. This provides advantages to future research programs and producers to keep Canadian beef competitive and thriving.
Past mentees shared their experiences and learnings from the program:
Dr. Emma McGeough (2014/15 Mentee)
Dr. McGeough was one of the first mentees of the Beef Researcher Mentorship Program when the program launched in 2014. Her mentors were Janice Bruynooghe and Sandy Russell, partners in Spring Creek Land & Cattle Consulting based in Saskatchewan.
"Being able to converse with producers and talk about issues pertinent to them has allowed me to enhance my knowledge of the beef industry and discuss ideas to enhance my current research program to target key areas of interest pertaining to forages and cattle," Dr. McGeough said.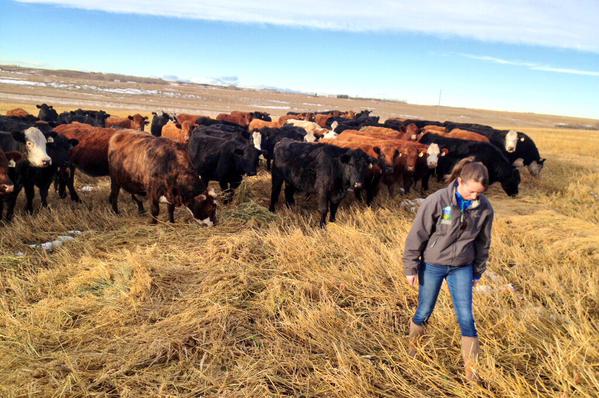 Dr. Gleise Medeiros da Silva (2021/22 Mentee)
Dr. Medeiros da Silva is an assistant professor and BCRC Hays Chair in Beef Production Systems at the University of Alberta. Her mentors were Fred Lozeman, who operates a mixed cow-calf and grain farm near Claresholme, Alberta, and Darren Bevans, general manager of Deseret Ranches near Raymond, Alberta.
"Being part of the BCRC Researcher Mentorship program was a great experience," said Dr. Medeiros da Silva. "The program helped me to learn about the industry and create connections, but also as someone who got degrees outside Canada, made me feel welcomed. I was fortunate to be paired with excellent mentors that introduced me to the industry and were willing to teach me throughout the past year. I appreciate their time and dedication, and I am thankful to all the BCRC is doing to welcome new researchers and the efforts being made to introduce us to the industry. I look forward to strengthening the connections made throughout this program in the near future."
Dr. Gabriel Ribeiro (2018/19 Mentee)
Dr. Ribeiro is now an assistant professor and the Saskatchewan Beef Industry Chair at the University of Saskatchewan.
"The BCRC Researcher Mentorship Program has been a great opportunity to gain a deeper understanding about the Canadian beef industry and the main challenges it faces," Dr. Ribeiro said. "Being originally from Brazil and an immigrant to Canada it has helped me make important connections with the industry that would not have been possible otherwise. I look forward to continuing strengthening this relationship with the industry and to produce research that adds value to the beef industry."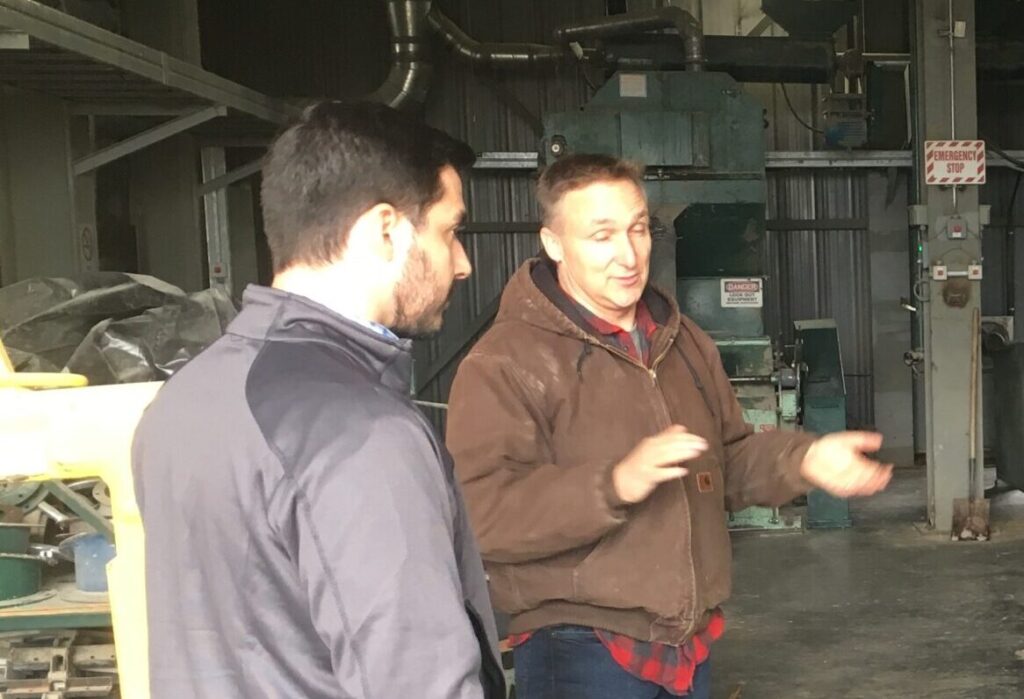 Dr. Stacy Singer (2017/18 Mentee)
Dr. Singer is an Agriculture and Agri-Food Canada research scientist focused in forage biotechnology at the Lethbridge Research and Development Centre.
"As a molecular breeder of forage crops, I spend a lot of time in a lab. However, one of the most important aspects of my work is to develop and maintain a close connection with those working as producers, as well as in industry, in order to ensure that my research aligns directly with their needs," Dr. Singer said. "The BCRC Mentorship program has been incredibly beneficial in terms of forging these interactions. Through discussions with my mentors and those involved in the industry, I am being exposed to a wealth of knowledge and novel perspectives that are proving to be exceptionally valuable in terms of directing my research to be both relevant and applicable."
Dr. Getahun Legesse Gizaw (2016/17 Mentee)
Dr. Gizaw now works for Manitoba Agriculture in the Departments of Policy and Transformation/Research Intelligence in Carman, Manitoba.
"It is one thing to know about beef production systems from publications, scientific meetings and short visits. It's another, however, to sit with the beef producers and learn why they do things the way they do," Dr. Gizaw explained. "The BCRC Mentorship Program has offered me invaluable opportunities to meet with beef producers as well as other stakeholders and thereby gain practical knowledge not only regarding cattle management practices but also policies and regulations that affect the production, transportation, marketing and processing of cattle and their products."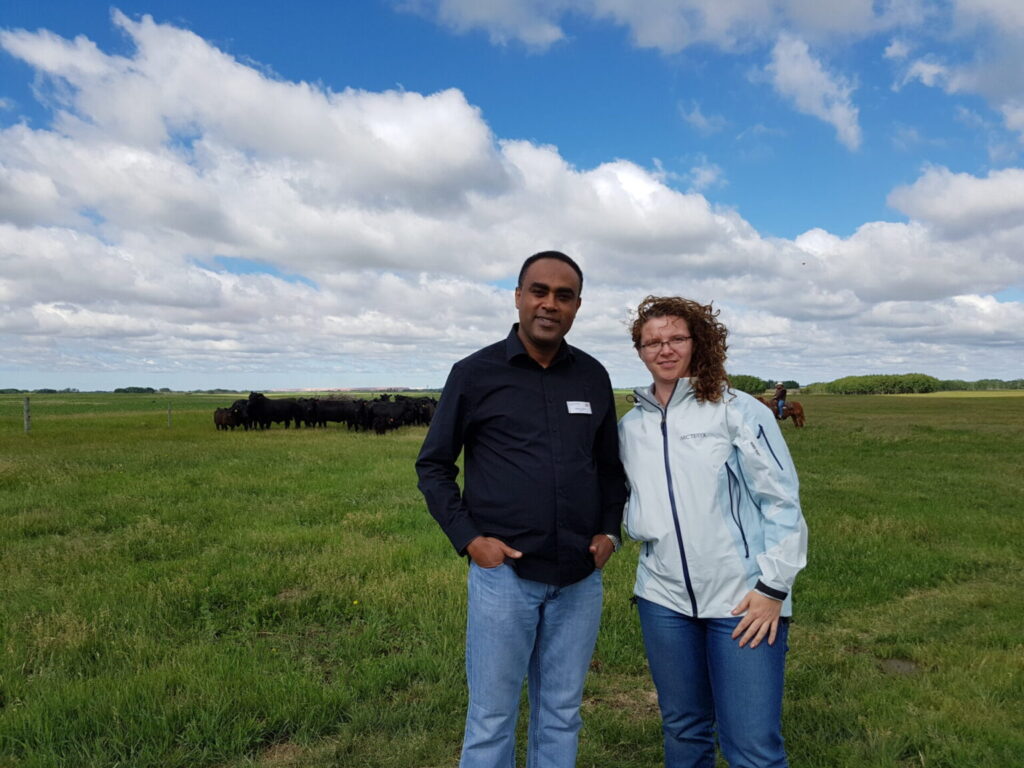 Find more mentorship testimonials on the Beef Research Mentorship webpage.
Are you a researcher in a new position or new to Canada and interested in the Canadian beef and forage industry? The 2023/24 Beef Researcher Mentorship Program is now OPEN for applications. Applications will be accepted until May 1, 2023.
Click here to subscribe to the BCRC Blog and receive email notifications when new content is posted.
The sharing or reprinting of BCRC Blog articles is welcome and encouraged. Please provide acknowledgement to the Beef Cattle Research Council, list the website address, www.BeefResearch.ca, and let us know you chose to share the article by emailing us at info@beefresearch.ca.
We welcome your questions, comments and suggestions. Contact us directly or generate public discussion by posting your thoughts below.