Combating Invasive Weed Species Webinar October 28th
Missed this webinar? Watch the recording here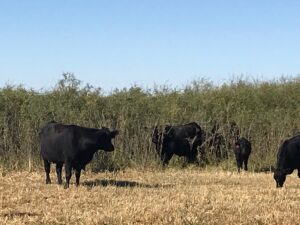 Pastures can be impacted by annual, biennial and perennial weeds, and each region across Canada will have different weeds that are problematic. During the summer, cattle and feed are on the move, increasing the risk of bringing unwanted invasive species onto your farm. This webinar will cover tips for dealing with invasive weed control for different regions across Canada.
To learn more about invasive weeds and brush control in pastures, visit the new topic page!
Register for our upcoming webinar to hear from three subject matter experts as they provide information from regions across the country and answer your questions about combating invasive weed species.
Registering on your smartphone? After you click 'I am not a robot', scroll up until you find the task to complete.
When
Wednesday, October 28th at 7:00 pm MT
6:00pm in BC
7:00pm in AB and SK
8:00pm in MB
9:00pm in ON and QC
10:00pm in NS, NB and PEI
Interested but aren't available that evening?
This webinar will be recorded and posted online at a later date. All registrants will receive a link to the recording and additional learning resources. By attending the live broadcast, you'll have the opportunity to interact and ask questions too.
Duration
Approximately 1 hour.
Cost
BCRC webinars are available and free of charge thanks to guest speakers who volunteer their time and expertise to support advancements in the Canadian beef industry, and through the Technology Transfer project funded by the Canadian Beef Cattle Check-Off and Canada's Beef Science Cluster.
Speakers: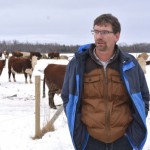 John Duynisveld, Research Biologist, Nappan Research Station, Agriculture and Agri-Food Canada
John Duynisveld has been a beef researcher in AAFC Nappan for 21 years. On-going research includes the effect of forage species on beef productivity, the effect of bio-active forages on animal production, and extending the grazing season. His family farm raises grass-fed beef, sheep, and pork, and free range chickens and turkeys. Between his research career and cattle herd at home, John has been using fall and winter grazing for over 19 years.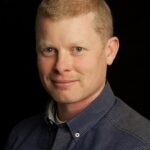 Mike Cowbrough, Field Crops Weed Specialist, Ontario Ministry of Agriculture, Food and Rural Affairs
Mike has been the Weed Specialist in Field Crops for the Ministry of Agriculture, Food and Rural Affairs since 2002. His work focuses on providing tools and resources to help Ontarians manage weeds. He obtained both BSc. (Agr) and MSc. Degrees at the University of Guelph. In addition to his role with the Ministry, Mike also has Adjunct Faculty status in the Department of Plant Agriculture at the University of Guelph. He resides on the family farm north west of Guelph with his wife and daughter.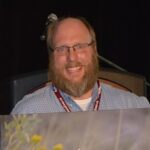 Renny Grilz, Resource Manager, Meewasin Valley Authority
Renny grew up on a mixed-farm at St. Benedict, SK and has a degree in Plant Ecology from University of Saskatchewan. He has spent his 25+ year career managing conservation lands across the three prairie provinces with Ducks Unlimited Canada, Nature Conservancy of Canada, and Canadian Wildlife Service. In 2015, Renny found his dream job as the Resource Management Officer with Meewasin, managing the South Saskatchewan River valley and Meewasin's conservation sites.
What is a webinar?
Webinars are just like attending a workshop or conference, but from the comfort of your own home or office. We bring the presentation right to you. They're easy to join and participate in. A reliable, high-speed internet connection is required.
All you need to do is register beforehand, and about 5-10 minutes before the webinar is scheduled to begin, click the link you were provided when you registered. Then turn up your computer speakers or call the phone number provided. That's it! Sit back and enjoy.
As a participant, you can anonymously answer polls and surveys, and will have the opportunity to ask questions near the end of the webinar.
You can find more beef research-related webinars hosted by other organizations on our events calendar.
Don't have high-speed internet? Consider calling a neighbor that does and watch the webinar together, or call your regional ag office to ask whether arranging a group viewing is possible.
Visit our Webinars page to find other upcoming BCRC webinars and the recordings of our past sessions.
Click here to subscribe to the BCRC Blog and receive email notifications when new content is posted.
The sharing or reprinting of BCRC Blog articles is welcome and encouraged. Please provide acknowledgement to the Beef Cattle Research Council, list the website address, www.BeefResearch.ca, and let us know you chose to share the article by emailing us at info@beefresearch.ca.

We welcome your questions, comments and suggestions. Contact us directly or generate public discussion by posting your thoughts below.