Bov-Innovation, Unique Extension Sessions for Beef Producers, Set For August 16
The Beef Cattle Research Council (BCRC) is once again pleased to help power a unique event this summer. Bov-Innovation is scheduled to take place during the Canadian Beef Industry Conference, August 15-17, 2017 at the BMO Conference Centre on Stampede Park in Calgary, Alberta.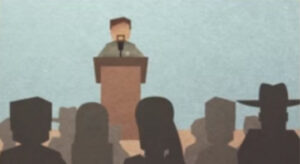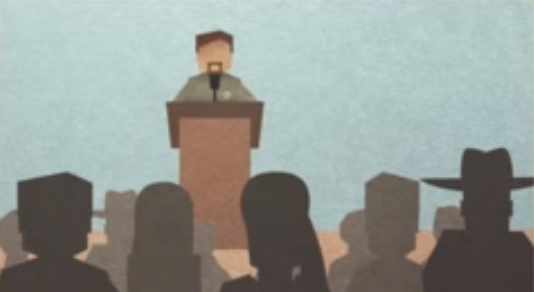 Bov-Innovation is focused on sharing practical tools, innovations, and ideas that feedlot and cow-calf producers can readily implement on their operations. Speakers include scientists and industry experts alongside producers who have adopted technologies and methods. This year the audience can participate in three different Bov-Innovation sessions:
"Genomics: Putting theory into practice for commercial cattle producers" with Matt Spangler, PhD, Extension Beef Genetics Specialist from the University of Nebraska-Lincoln, who will explain how producers can leverage genomic technology on their cattle operations.
"Feed For Thought: Using feed analysis to balance rations and manage for mycotoxins" with a producer alongside John McKinnon, PhD, Beef Industry Chair from the University of Saskatchewan. This session will cover mycotoxins, nutritional requirements, and incorporating lab results to fine tune animal production parameters.
"Dollars, Sense, and Fertility: Economic and reproductive factors of replacement heifer development," presented by Kathy Larson, Western Beef Development Centre, and John Campbell, DVM, Western College of Veterinary Medicine.
These topics were chosen following the online Bov-Innovation topic survey launched in January. More than 100 people responded, the majority were producers, indicating their level of interest in a variety of proposed sessions and noting any particular questions or comments they have on each topic.

"Bov-Innovation sets itself apart from other producer extension meetings by incorporating a quick moving format that really focuses on producer engagement," says Bryan Thiessen, a feedlot operator located near Strathmore, Alberta and Chair of the BCRC. "Between last year's standing-room-only crowds, the overwhelmingly positive participant feedback, and all of the partnership that goes into the Canadian Beef Industry Conference as a whole, we are looking forward to another successful event for 2017," said Thiessen.
As part of the larger conference, Bov-Innovation will take place on Wednesday, August 16 from 12:45pm-3:00pm. A second opportunity to participate in the feed-testing and heifer development sessions will take place later that day from 3:30pm-5:00pm. Information and resources on the topics will be provided to producers on-site and BCRC will also make materials available online following the event.
Last year's Bov-Innovation sessions covered antimicrobial resistance, forage cover crops, genomics, internal parasite management, pain control and preconditioning. Related resources are still available online.
Registration for the Canadian Beef Industry Conference is now open. Producers are encouraged to register early to take advantage of the reduced rate available until June 15, 2017. Registering before June 15th also enters you for a chance to win a VIP experience at the Calgary Stampede. Information on the full conference, as well as registration, hotel accommodations, and convenient parking and shuttle transportation can be found here.
Bov-Innovation is possible because of funding through the Canadian Beef Cattle Check-Off and the Beef Science Cluster, and collaboration with other industry stakeholders dedicated to advancing the goals in the National Beef Strategy.
The BCRC is hosting an additional presentation for producers and other industry stakeholders alongside the Canadian Beef Industry Conference. On the afternoon of Thursday, August 17th, an open presentation will give an excellent overview of the beef industry's various research priorities, highlighting scientific advancements and challenges across a range of topics. Interesting examples will be explained by leading researchers in each field. Conference registration is not required for this presentation.


Click here to subscribe to the BCRC Blog and receive email notifications when new content is posted.
The sharing or reprinting of BCRC Blog articles is welcome and encouraged. Please provide acknowledgement to the Beef Cattle Research Council, list the website address, www.BeefResearch.ca, and let us know you chose to share the article by emailing us at info@beefresearch.ca.

We welcome your questions, comments and suggestions. Contact us directly or generate public discussion by posting your thoughts below.