*Upcoming Webinar* Don't Roll the Dice with Johne's Disease – Use Our New Johne's Risk-Reward Calculator March 16th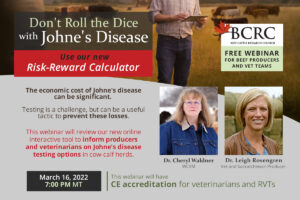 The economic cost of Johne's disease can be significant due to reduced weaning weights, later breeding, and losing or culling cows before they have recouped their production costs. Testing is challenging but can be a tactic to prevent these losses. This webinar will review our new online interactive tool to inform producers and veterinarians on Johne's disease testing options in cow-calf herds.
Register for our upcoming webinar on March 16th and hear from two veterinarians, both of which are also cow-calf producers in Saskatchewan. The speakers will provide insight and answer your questions about Johne's disease in cow-calf herds and highlight the BCRC's new Johne's testing risk-reward calculator.
When is the Webinar? Wednesday, March 16th at 7:00pm MT
6:00pm in BC
7:00pm in AB
8:00pm in SK and MB
9:00pm in ON and QC
10:00pm in NS, NB, NFLD, and PEI
Are you interested but unavailable that evening?
Register anyway! This webinar will be recorded and posted online after the event. All registrants will receive a link to the recording along with additional learning resources. By attending the live broadcast, you'll have the opportunity to interact and ask questions too.
Duration
Approximately 1 hour.
Cost
BCRC webinars are available free of charge thanks to guest speakers who volunteer their time and expertise to support advancements in the Canadian beef industry and through the Knowledge Dissemination and Technology Transfer project funded by the Canadian Beef Cattle Check-Off and Canada's Beef Science Cluster.
Speakers:
Dr. Cheryl Waldner, DVM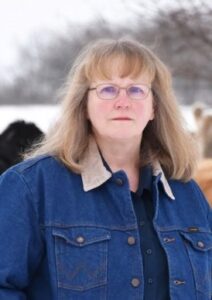 Dr. Cheryl Waldner is the NSERC/Beef Cattle Research Council Senior Research Chair in Beef Cattle Health in Large Animal Clinical Sciences at the Western College of Veterinary Medicine. Much of her current focus is on the development of tools to aid in managing herd health, as well as antimicrobial use and resistance in cow-calf herds and feedlots. She continues to be actively involved in research examining factors affecting the productivity of cow-calf herds in Western Canada. Current and recent projects include infection prevention and control for Johne's disease, respiratory disease, scours, vibrio and trichomoniasis. She has also examined the effects of nutrition on reproductive performance in cow-calf herds. Dr. Waldner has more than 250 peer-reviewed publications. Cheryl and her husband own and operate a small commercial cow-calf herd west of Saskatoon, SK Canada.
Dr. Leigh Rosengren, DVM and Saskatchewan Producer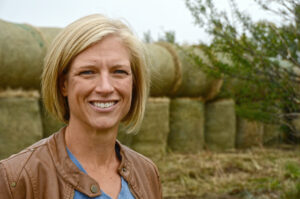 Leigh is a veterinarian, epidemiologist, and agri-business consultant. She and her husband farm in Saskatchewan and have run a commercial-cow calf operation. Leigh is the zone 2 district rep for the Saskatchewan Cattlemen's association.
What is a webinar?
Webinars are just like attending a workshop or conference, but from the comfort of your own home or office. We bring the presentation right to you. They're easy to join and participate in. A reliable, high-speed internet connection is required.
All you need to do is register beforehand, and about 5-10 minutes before the webinar is scheduled to begin, click the link you were provided when you registered. Then turn up your computer speakers or call the phone number provided. That's it! Sit back and enjoy.
As a participant, you can anonymously answer polls and surveys, and will have the opportunity to ask questions near the end of the webinar.
Don't have high-speed internet? Consider calling a neighbor that does and watch the webinar together, or call your regional ag office to ask whether arranging a group viewing is possible.
Visit our Webinars page to find other upcoming BCRC webinars and the recordings of our past sessions.
Click here to subscribe to the BCRC Blog and receive email notifications when new content is posted.
The sharing or reprinting of BCRC Blog articles is welcome and encouraged. Please provide acknowledgement to the Beef Cattle Research Council, list the website address, www.BeefResearch.ca, and let us know you chose to share the article by emailing us at info@beefresearch.ca.
We welcome your questions, comments and suggestions. Contact us directly or generate public discussion by posting your thoughts below.