Attention Researchers: Funders Currently Accepting Applications
The Alberta Beef Producers (ABP) in partnership with the Alberta Livestock and Marketing Agency Ltd. (ALMA) have announced a $1.5 million targeted research call-for-proposals on antibiotic use and resistance. Deadline for submission is June 1, 2016.
The Saskatchewan Ministry of Agriculture is also now accepting Letters of Intent (LOI's) for research funding under the Agriculture Development Fund (ADF). Deadline for submission is April 15, 2016.
ABP and ALMA funding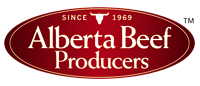 The ABP and ALMA call was designed to meet priorities identified by industry and stakeholders at a December 2015 antimicrobial research workshop hosted by the Beef Value Chain Roundtable and the Beef Cattle Research Council. (For more information on the purpose and results of the workshop, download the Draft National Beef Antimicrobial Research Strategy.)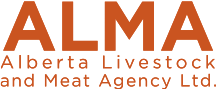 As stated by ABP, "Antimicrobial stewardship is key to maintaining the Alberta beef industry's social license to operate, and continued efficacy of products available to the cattle industry. Antimicrobial usage must be prudent, and used most effectively. The targeted priority areas have been established based on producer and expert analysis of significant knowledge and/or technology gaps that require additional research to inform sound decisions regarding the use of antimicrobials by producers in the beef industry and wider antimicrobial policy decisions."
Deadline for submission is June 1, 2016.
Saskatchewan ADF funding
The ADF will consider proposals related to any aspect of agricultural production and value-added. As in past years, an overriding priority is improving the profitability for farmers and ranchers. Furthermore, the Ministry takes an outcome-based approach, targeting ADF to achieve various outcomes as listed on the Ministry website.
Letters of Intent will be accepted until April 15, 2016. Visit https://arb.gov.sk.ca to apply.
BCRC funding
The BCRC's next call for proposals will be announced here on the BCRC Blog first. If you are not already subscribed to receive notifications by email of new blog posts, click here to sign up.
Click here to subscribe to the BCRC Blog and receive email notifications when new content is posted.
The sharing or reprinting of BCRC Blog articles is welcome and encouraged. Please provide acknowledgement to the Beef Cattle Research Council, list the website address, www.BeefResearch.ca, and let us know you chose to share the article by emailing us at info@beefresearch.ca.

We welcome your questions, comments and suggestions. Contact us directly or generate public discussion by posting your thoughts below.