Prevent external parasites from bugging your cattle Webinar March 12, 2020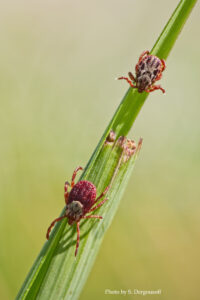 Missed this webinar? Watch the recording here.
External parasites can reduce weight gains, cause losses in milk and meat production, produce general weakness, cause mange and severe dermatitis, and create sites for secondary invasion of disease organisms. This webinar will discuss methods on how to prevent and treat external parasites on cattle.
Registering on your smartphone? After you click 'I am not a robot', scroll up until you find the task to complete.
When
Thursday, March 12th at 7:00 pm MT
6:00pm in BC
7:00pm in AB and SK
8:00pm in MB
9:00pm in ON and QC
10:00pm in NS, NB and PEI
Interested but aren't available that evening?
This webinar will be recorded and posted online at a later date. All registrants will receive a link to the recording and additional learning resources. By attending the live broadcast, you'll have the opportunity to interact and ask questions too.
Duration
Approximately 1 hour.
Cost
BCRC webinars are available and free of charge thanks to guest speakers who volunteer their time and expertise to support advancements in the Canadian beef industry, and through the Technology Transfer project funded by the Canadian Beef Cattle Check-Off and Canada's Beef Science Cluster.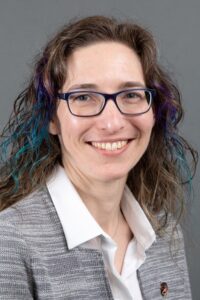 Speakers:
Kateryn Rochon, PhD, University of Manitoba
Kateryn Rochon is an associate professor of Veterinary and Wildlife Entomology at the University of Manitoba. Her research program is focused on insects and ticks as vectors of livestock and wildlife pathogens. Prior to joining the Department of Entomology, Kateryn was a postdoctoral fellow at Agriculture and Agri-Food Canada in Lethbridge, where she worked on Rocky Mountain wood ticks. Past research includes work on flies and their ability to transmit bacteria and viruses in cattle, swine, and poultry operations. Currently, her research has an emphasis on distribution and ecology of American dog ticks and blacklegged ticks.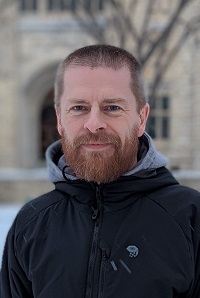 Shaun Dergousoff, PhD, Agriculture and Agri-Food Canada Lethbridge
Dr. Shaun Dergousoff is a research scientist at the Lethbridge Research and Development Centre, Agriculture and Agri-Food Canada. His research examines the relationship between blood-feeding arthropods (ticks, mosquitoes and midges), the animals they feed on and the environment to reduce animal health issues and livestock production losses. He has studied the geographic distribution of ticks, tick paralysis, and the effects of environmental conditions on tick activity and survival. Current studies involves the identification of vertebrate hosts of several mosquito and biting midge species.
What is a webinar?
Webinars are just like attending a workshop or conference, but from the comfort of your own home or office. We bring the presentation right to you. They're easy to join and participate in. A reliable, high-speed internet connection is required.
All you need to do is register beforehand, and about 5-10 minutes before the webinar is scheduled to begin, click the link you were provided when you registered. Then turn up your computer speakers or call the phone number provided. That's it! Sit back and enjoy.
As a participant, you can anonymously answer polls and surveys, and will have the opportunity to ask questions near the end of the webinar.
You can find more beef research-related webinars hosted by other organizations on our events calendar.
Don't have high-speed internet? Consider calling a neighbor that does and watch the webinar together, or call your regional ag office to ask whether arranging a group viewing is possible.
Visit our Webinars page to find other upcoming BCRC webinars and the recordings of our past sessions.

Click here to subscribe to the BCRC Blog and receive email notifications when new content is posted.
The sharing or reprinting of BCRC Blog articles is welcome and encouraged. Please provide acknowledgement to the Beef Cattle Research Council, list the website address, www.BeefResearch.ca, and let us know you chose to share the article by emailing us at info@beefresearch.ca.

We welcome your questions, comments and suggestions. Contact us directly or generate public discussion by posting your thoughts below.