Practical Applications of Forage Rejuvenation: Webinar February 24
Update: Missed the webinar? Find the recording and check for future webinars on our Webinars page.
Including legumes in a forage stand can increase production by 100% or more, however, the legume component is often lost over time. The reintroduction of legumes by sod-seeding can eliminate the risk of soil erosion and decrease machinery repair costs while increasing overall forage production.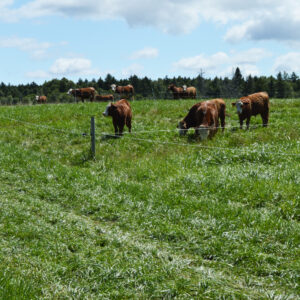 Join this free webinar to learn more about why you may want to consider rejuvenating a forage stand, things to consider when planning to rejuvenate an unproductive forage stand, and possible techniques to achieve forage rejuvenation goals.
When
Wednesday February 24th at 7pm MST
6:00pm in BC
7:00pm in AB
8:00pm in SK and MB
9:00pm in ON and QC
10:00pm in NS, NB and PEI
Watching on a tablet or mobile device?
If you plan to join the webinar using your tablet or mobile device, you will need to download the appropriate receiver. We recommend that you join the webinar 15 minutes early as you will be prompted to download the receiver once you log in, which may take several minutes to complete. To download the receiver ahead of time, visit: http://www.citrix.com/go/receiver.html
Interested but aren't available that evening?
Register anyway! This webinar will be recorded and posted online at a later date. All registrants will receive a link to the recording and additional learning resources. By attending the live event, you'll have the opportunity to interact and ask questions too.
Duration
Approximately 1 hour.
Cost
BCRC webinars are available and free of charge thanks to guest speakers who volunteer their time and expertise to support advancements in the Canadian beef industry, and through the Knowledge Dissemination and Technology Transfer project funded by the National Check-off and Canada's Beef Science Cluster.
Speaker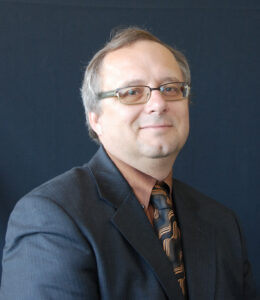 Dr. Mike Schellenberg, Ph.D – Range and Forage Plant Ecologist at Agriculture and Agri-Food Canada in Swift Current
Since 1996, Dr. Schellenberg has conducted and directed forage plant ecology research in the disciplines of range science, perennial plantbreeding, restoration ecology, seed ecology, agronomy, forage quality and animal nutrition. His activities reflect his diverse research interests and skills in forage/range livestock production and agro-ecosystems. His work has focused on improving knowledge of introduced and native plant communities through development of simplified plant communities thus providing economically, environmentally and nutritionally sustainable forage resources to the livestock industry. He has been and is the lead or principal investigator for a number of studies dealing with plant species mixtures (specifically polycultures), native plant ecology, plant-animal interface, trace element uptake by forage and food crops and seed ecology.
What is a webinar?

Webinars are just like attending a workshop or conference, but from the comfort of your own home or office. We bring the presentation right to you. They're easy to join and participate in. A reliable, high-speed internet connection is required.
All you need to do is register beforehand, and about 5-10 minutes before the webinar is scheduled to begin, click the link you were provided when you registered. Then turn up your computer speakers or call the phone number provided. That's it! Sit back and enjoy. As a participant, you can anonymously answer polls and surveys, and will have the opportunity to ask questions near the end of the webinar.
Don't have high-speed internet? 
Consider calling a neighbor that does and watch the webinar together, or call your regional ag office to ask whether arranging a group viewing is possible.
Click here to subscribe to the BCRC Blog and receive email notifications when new content is posted.
The sharing or reprinting of BCRC Blog articles is welcome and encouraged. Please provide acknowledgement to the Beef Cattle Research Council, list the website address, www.BeefResearch.ca, and let us know you chose to share the article by emailing us at info@beefresearch.ca.

We welcome your questions, comments and suggestions. Contact us directly or generate public discussion by posting your thoughts below.