Summary: Multi-Level Inspection Process at Federally Inspected Meat Plants
Federally inspected meat processing facilities in Canada have a multi-level inspection process to detect cattle and beef that are at risk of carrying disease or containing unacceptable residues.
Ante-mortem inspection
As legislated in the Meat Inspection Regulations, 1990, all cattle are inspected by Canadian Food Inspection Agency (CFIA) inspection staff before they are slaughtered. Among other things, this inspection ensures that all cattle carry the mandatory individual animal identification ear tag to assist in disease trace-back, identifies animals that require special handling for animal welfare reasons, identifies any animal welfare infractions and those animals that appear to be unhealthy. Animals that raise concerns are called "suspect".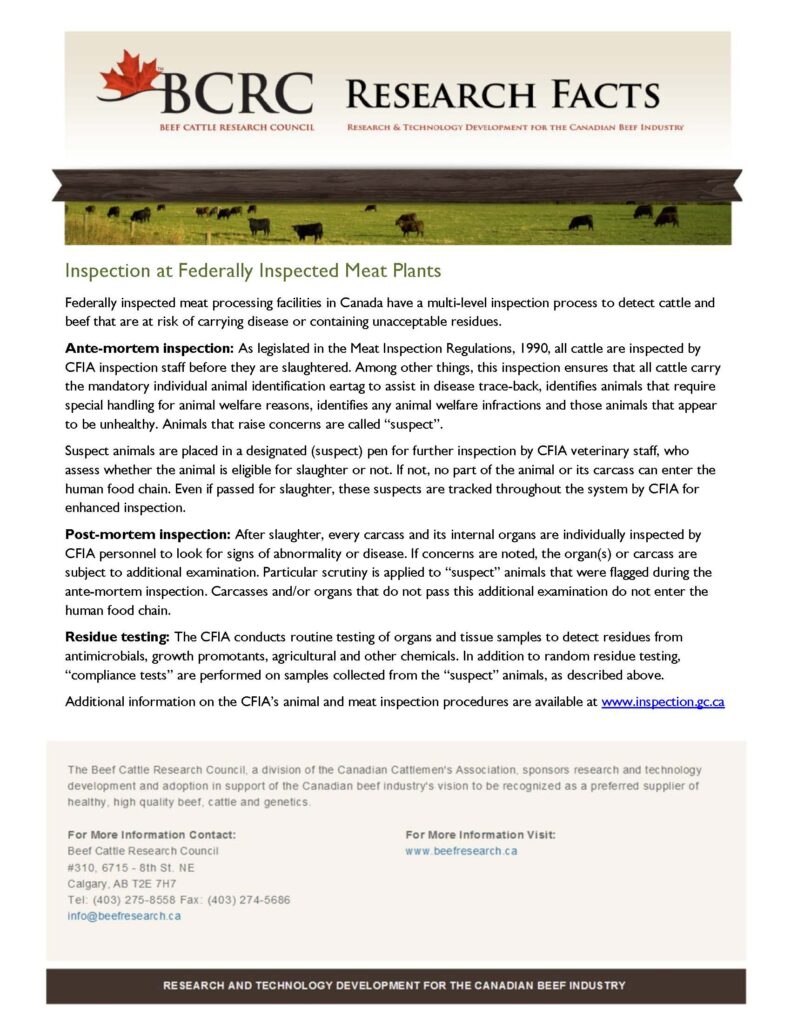 Suspect animals are placed in a designated (suspect) pen for further inspection by CFIA veterinary staff, who assess whether the animal is eligible for slaughter or not. If not, no part of the animal or its carcass can enter the human food chain. Even if passed for slaughter, these suspects are tracked throughout the system by CFIA for enhanced inspection.
Post-mortem inspection
After slaughter, every carcass and its internal organs are individually inspected by CFIA personnel to look for signs of abnormality or disease. If concerns are noted, the organ(s) or carcass are subject to additional examination. Particular scrutiny is applied to "suspect" animals that were flagged during the ante-mortem inspection. Carcasses and/or organs that do not pass this additional examination do not enter the human food chain.
Residue testing
The CFIA conducts routine testing of organs and tissue samples to detect residues from antimicrobials, growth promotants, agricultural and other chemicals. In addition to random residue testing, "compliance tests" are performed on samples collected from the "suspect" animals, as described above.
Additional information on the CFIA's animal and meat inspection procedures are available at inspection.gc.ca
Learn more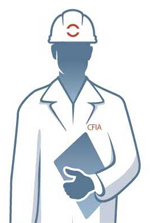 Beef Processing and Inspection
Canadian Food Inspection Agency
A detailed explanation including Flash animation.
Q&A on conventional production of Canadian beef
BCRC Blog | September 26, 2013
Click here to subscribe to the BCRC Blog and receive email notifications when new content is posted.
The sharing or reprinting of this BCRC Blog article is welcome and encouraged. Please provide acknowledgement to the Beef Cattle Research Council, list the website address, www.BeefResearch.ca, and let us know you chose to share the article by emailing us at info@beefresearch.ca.

We welcome your questions, comments and suggestions. Contact us directly or generate public discussion by posting your thoughts below.