Getting the most out of your corn silage: Webinar March 28
Missed this webinar? Watch the recording here.
Join this webinar to hear the latest recommendations on making and storing corn silage. The recommendations provided in this webinar will be from western Canadian research but tips will also be applicable to producers in Eastern Canada.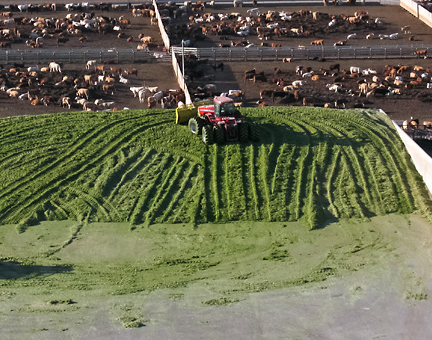 When
Wednesday, March 28 at 7:00 pm MT
6:00pm in BC
7:00pm in AB and SK
8:00pm in MB
9:00pm in ON and QC
10:00pm in NS, NB and PEI
Interested but aren't available that evening?
Register anyway! This webinar will be recorded and posted online at a later date. All registrants will receive a link to the recording and additional learning resources. By attending the live event, you'll have the opportunity to interact and ask questions too.
Find and register for more BCRC webinars here.
Watching on a tablet or mobile device?
If you plan to join the webinar using your tablet or mobile device, you will need to download the appropriate receiver. We recommend that you join the webinar 15 minutes early as you will be prompted to download the receiver once you log in, which may take several minutes to complete. To download the receiver ahead of time, visit: http://www.citrix.com/go/receiver.html
Duration
Approximately 1 hour.
Cost
BCRC webinars are available and free of charge thanks to guest speakers who volunteer their time and expertise to support advancements in the Canadian beef industry, and through the Knowledge Dissemination and Technology Transfer project funded by the Canadian Beef Cattle Check-off and Canada's Beef Science Cluster.

Near Olds, AB? Attend the webinar in person!
The Technology Access Centre for Livestock Production (TAC) in Olds, Alberta will be hosting a viewing of this webinar for producers that don't have access to reliable technology or who prefer to view the webinar in a social setting. This event is free of charge and will be hosted in the Bell 953 room located in the Bell-E Learning Centre at Olds College. Guests are not required to pre-register to participate, but for those with questions or concerns, please contact TAC's Business Development Coordinator at ksegboer@oldscollege.ca or 403-556-4786.
Speakers:

Karen Beauchemin, PhD – Research Scientist, Agriculture Agri-Food Canada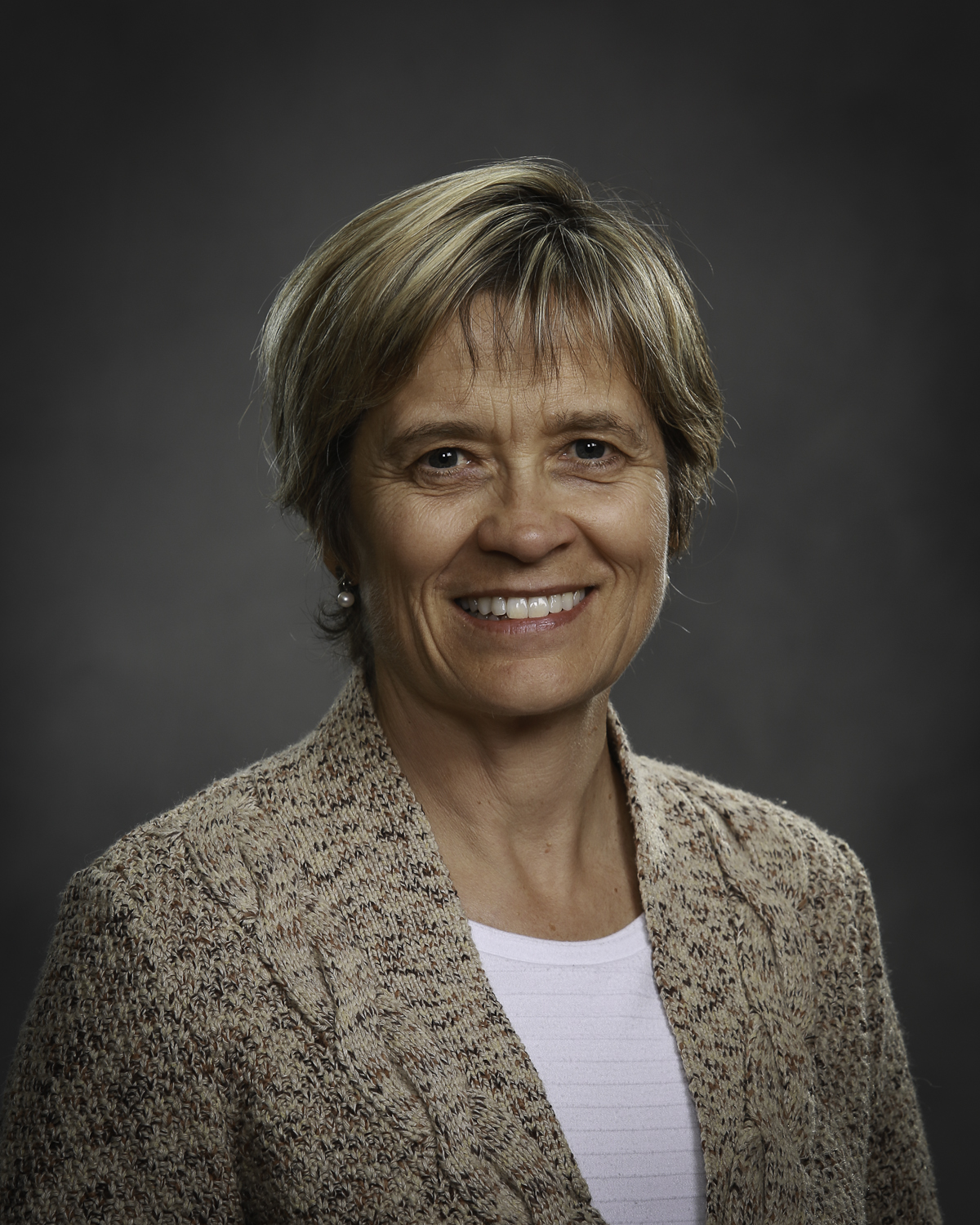 Dr. Beauchemin is a research scientist at Agriculture and Agri-Food Canada's Lethbridge Research and Development Centre, with 30 years of experience. She is also an adjunct professor at the University of Alberta and the University of Saskatchewan. Before her career in research, Karen spent several years in the feed industry as a nutritionist. She obtained a PhD in ruminant nutrition at the University of Guelph (1988), a MSc in animal nutrition at Laval University (1982), and her BSc in agriculture at McGill University (1978). Dr. Beauchemin conducts a broad based research program to improve feed utilization of beef cattle while reducing environmental impact of meat production. Dr. Beauchemin recently served on the National Academy of Science's Nutrient Requirements of Beef Cattle 8th revision committee.
Vern Baron, PhD – Research Scientist, Agriculture and Agri- Food Canada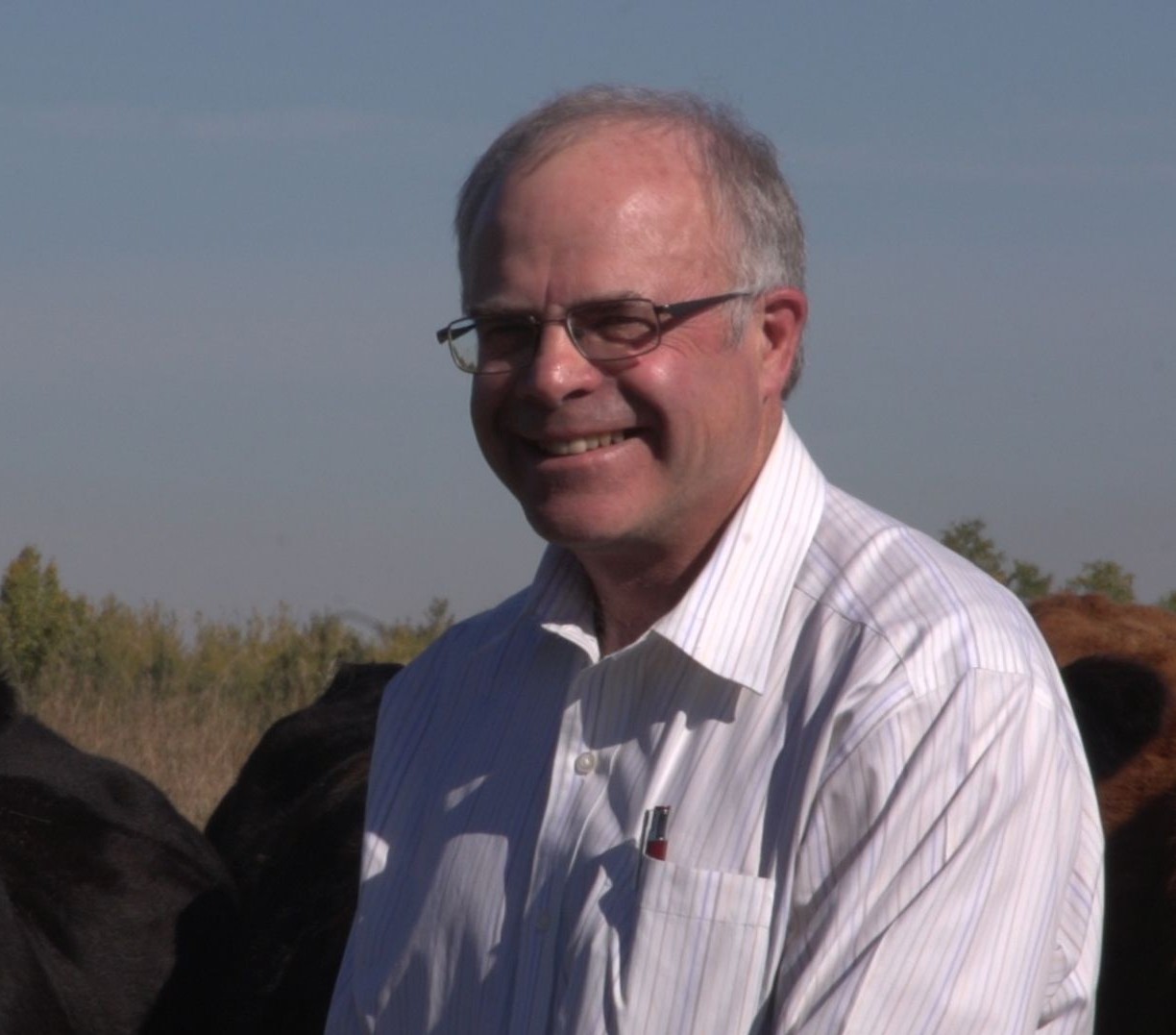 Dr. Baron was raised on a farm in South-Western Manitoba. He completed a BSc in Plant Science at the University of Manitoba and MSc and PhD at the University of Guelph in Crop Science on the topics of high moisture corn preservation and evaluation of short season corn hybrids for forage. He has worked as an Agricultural Representative for Manitoba Agriculture and has been at the Lacombe Research Centre with Agriculture and Agri-Food Canada since 1982.
Dr. Baron has been the Co-leader of the Western Forage Beef Group, is a Fellow of the Canadian Society of Agronomy, and has been a Division chair of the Forages and Grasslands section of the Crop Science Society of America and Associate Editor for Canadian Journal of Plant Science, Agronomy Journal and currently Crop Science.
Dr. Baron is a leader of research projects in the areas of extending the grazing season, environmental impacts of beef production and forage management on the environment, and the role of annual forages including corn, barley and triticale in beef systems in Western Canada.
What is a webinar?
Webinars are just like attending a workshop or conference, but from the comfort of your own home or office. We bring the presentation right to you. They're easy to join and participate in. A reliable, high-speed internet connection is required.
All you need to do is register beforehand, and about 5-10 minutes before the webinar is scheduled to begin, click the link you were provided when you registered. Then turn up your computer speakers or call the phone number provided. That's it! Sit back and enjoy. As a participant, you can anonymously answer polls and surveys, and will have the opportunity to ask questions near the end of the webinar.
You can find more beef research-related webinars hosted by other organizations on our events calendar.
Don't have high-speed internet? Consider calling a neighbor that does and watch the webinar together, or call your regional ag office to ask whether arranging a group viewing is possible.
Visit our Webinars page to find other upcoming BCRC webinars and the recordings of our past sessions.

Click here to subscribe to the BCRC Blog and receive email notifications when new content is posted.
The sharing or reprinting of BCRC Blog articles is welcome and encouraged. Please provide acknowledgement to the Beef Cattle Research Council, list the website address, www.BeefResearch.ca, and let us know you chose to share the article by emailing us at info@beefresearch.ca.

We welcome your questions, comments and suggestions. Contact us directly or generate public discussion by posting your thoughts below.