Genomics 101 Webinar November 26
Missed this webinar? Watch the recording here.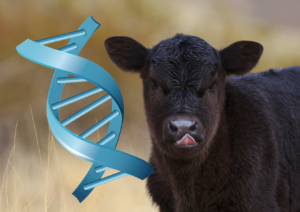 DNA is the genetic code that determines how an organism grows, what it looks like, and how it performs in a specific environment. This webinar will discuss how genomics can be used on both purebred and commercial operations.
Registering on your smartphone? After you click 'I am not a robot', scroll up until you find the task to complete.
When
Tuesday, November 26th at 7:00 pm MT
6:00pm in BC
7:00pm in AB
8:00pm in SK and MB
9:00pm in ON and QC
10:00pm in NS, NB and PEI
Interested but aren't available that evening?
This webinar will be recorded and posted online at a later date. All registrants will receive a link to the recording and additional learning resources. By attending the live broadcast, you'll have the opportunity to interact and ask questions too.
Duration
Approximately 1 hour.
Cost
BCRC webinars are available and free of charge thanks to guest speakers who volunteer their time and expertise to support advancements in the Canadian beef industry, and through the Technology Transfer project funded by the Canadian Beef Cattle Check-Off and Canada's Beef Science Cluster.
Speaker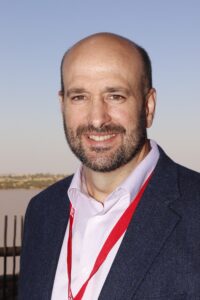 Dr. Stephen Miller is the Director of Genetic Research for Angus Genetics Inc. (AGI) in Saint Joseph, Mo. where he leads the organization's research and development efforts, and furthers the innovative evaluation methods for the Association's weekly National Cattle Evaluation and AGI clients. Originally raised on a beef cattle farm in Ontario, Canada, Dr. Miller obtained both his doctorate (1996) and bachelor's (1992) degrees from the University of Guelph in Guelph, Ontario. While completing his Ph.D., he was a visiting scientist at the Animal Genetics and Breeding Unit in Australia, specializing in beef cattle. Prior to joining AGI, Dr. Miller was a principal scientist with the animal genomics team at AgResearch Ltd. in New Zealand. Dr. Miller was on faculty at the University of Guelph for 14 years where he led a research program in genetic improvement of beef and dairy cattle, sheep and turkeys and served as Director of the Centre for Genetic Improvement of Livestock as well as industry adoption Director at the University of Alberta's Livestock Gentec Centre. Since arriving at AGI in 2016 Dr. Miller has seen some major developments for Angus breeders including the adoption of single step genomic evaluation methodology, improved models for carcass, feed efficiency and mature weight, the development of a custom genotyping array for Angus cattle (AngusGSSM), a new foot score EPD, a research EPD for altitude tolerance, a new suite of economic selection tools including a maternal index ($M) as well as a commercial feeder-calf program (AngusLinkSM). Over the course of his career, Dr. Miller has over 20 years of experience with beef cattle selection, genomics and technology.

What is a webinar?
Webinars are just like attending a workshop or conference, but from the comfort of your own home or office. We bring the presentation right to you. They're easy to join and participate in. A reliable, high-speed internet connection is required.
All you need to do is register beforehand, and about 5-10 minutes before the webinar is scheduled to begin, click the link you were provided when you registered. Then turn up your computer speakers or call the phone number provided. That's it! Sit back and enjoy.
As a participant, you can anonymously answer polls and surveys, and will have the opportunity to ask questions near the end of the webinar.
You can find more beef research-related webinars hosted by other organizations on our events calendar.
Don't have high-speed internet? Consider calling a neighbor that does and watch the webinar together, or call your regional ag office to ask whether arranging a group viewing is possible.
Visit our Webinars page to find other upcoming BCRC webinars and the recordings of our past sessions.

Click here to subscribe to the BCRC Blog and receive email notifications when new content is posted.
The sharing or reprinting of BCRC Blog articles is welcome and encouraged. Please provide acknowledgement to the Beef Cattle Research Council, list the website address, www.BeefResearch.ca, and let us know you chose to share the article by emailing us at info@beefresearch.ca.

We welcome your questions, comments and suggestions. Contact us directly or generate public discussion by posting your thoughts below.