Forage Stand Mixtures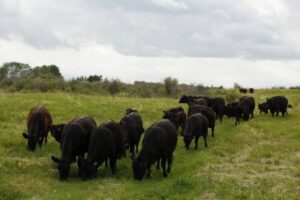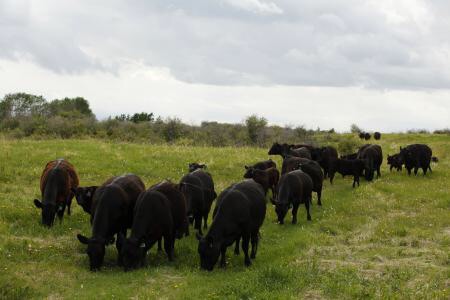 Establishing new pastures can be expensive and producers often prioritize stand life over yield. Seeding complex mixtures of grasses and legumes that maintain highly diverse botanical composition in pastures can contribute to increased persistence, yield stability and improved productivity. Yields benefit from including highly productive as well as drought-tolerant species. While some species will not persist beyond the first three or four years, other species in the mix can fill in the gap to maintain overall yields, to a degree.
Schellenberg (2013)1 assessed the productivity and crude protein content of forage stands to determine if species show complementarity in Swift Current, Saskatchewan. The fast growing and highly competitive species dominated biomass production in the early establishment phase. Including less productive species in the forage sward had minimal impact on pasture productivity or nutritional value under good growing conditions. However, less productive species should be included in pasture mixes when they bring beneficial traits (i.e. increasing nitrogen availability, drought resistance) to the forage stand that provide 'insurance' for less optimal years.
Click here to subscribe to the BCRC Blog and receive email notifications when new content is posted.
The sharing or reprinting of BCRC Blog articles is welcome and encouraged. Please provide acknowledgement to the Beef Cattle Research Council, list the website address, www.BeefResearch.ca, and let us know you chose to share the article by emailing us at info@beefresearch.ca.

We welcome your questions, comments and suggestions. Contact us directly or generate public discussion by posting your thoughts below.