Bov-Innovation will Come to You this August in a New Online Format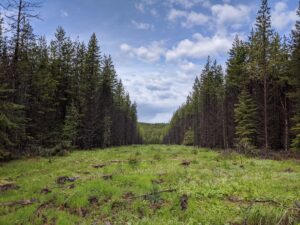 Like everyone this year, the Beef Cattle Research Council (BCRC) and its industry counterparts have had to adjust their planned events. The BCRC is pleased to make their Bov-Innovation 2020 sessions available to even more producers and industry stakeholders with a free, virtual series open to anyone who registers for the Canadian Beef Industry Virtual Conference.  The conference is co-hosted by partners including the BCRC, Canada Beef, the Canadian Beef Breeds Council (CBBC), the Canadian Cattlemen's Association (CCA), and the National Cattle Feeders' Association (NCFA). The door is open for this online event which will take place on August 11-13, 2020.  Links to recorded sessions will also be available to registrants to watch later at their convenience.
As part of the conference, Bov-Innovation will take place on Wednesday, August 12, 2020 and will include a virtual tour, a live question and answer segment, demonstrations, and more. Bov-Innovation is designed for producers with sessions focused on practical ideas, tips, and practices that are supported by science. There are two sessions this year, a Virtual Silvopasture Tour and a segment on Acing Your Next Feed Test:
Canada's beef herd grazes incredibly diverse lands, including forested range. Silvopasture integrates grazing and timber harvest while conserving ecological services such as biodiversity, forage production, carbon sequestration and freshwater systems. Join the Bov-Innovation 1.0 Virtual Silvopasture Tour as Researcher Dr. Lauchlan Fraser of Thompson Rivers University will guide participants through British Columbia study sites and discuss differences in forage productivity and quality, tree productivity, snow accumulation, plant diversity and more.
Testing feed, silage, and stock water sounds easy enough but there can be many important variables to consider. In Bov-Innovation 2.0 Acing Your Next Feed Test, extension experts from across Canada will tackle farmers' top questions about testing forages, water, and silage. Beef extension specialists will bring their firsthand knowledge while demonstrating proper sampling techniques. The experts will also provide guidelines on how to interpret results and provide practical management strategies for dealing with less-than-ideal test results.
For the past five years, Bov-Innovation sessions have provided a balanced perspective between research and on-farm reality. The goal of sharing innovative ideas remains the same and the new online format also presents an opportunity to open sessions up to a wider producer audience.

Bov-Innovation sessions will open up to registered participants on Wednesday, August 12 from 1:30-2:30pm M.S.T. After each session, a Q&A session with presenters will follow. Attendees will also receive a link to presentation recordings to accommodate flexible viewing at a later time. Registration is now open and more information can be found at www.canadianbeefindustryconference.com .
Bov-Innovation is possible because of funding through the Canadian Beef Cattle Check-Off and the Beef Science Cluster, as well as partnerships with other stakeholders dedicated to advancing the goals in the National Beef Strategy.
Click here to subscribe to the BCRC Blog and receive email notifications when new content is posted.
The sharing or reprinting of BCRC Blog articles is welcome and encouraged. Please provide acknowledgement to the Beef Cattle Research Council, list the website address, www.BeefResearch.ca, and let us know you chose to share the article by emailing us at info@beefresearch.ca.

We welcome your questions, comments and suggestions. Contact us directly or generate public discussion by posting your thoughts below.