Attention Researchers: SCAIDF Call for Proposals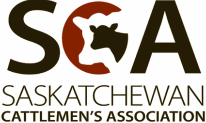 The Saskatchewan Cattlemen's Association Industry Development Fund (SCAIDF) has announced a call for proposals. The deadline to submit letters of intent is September 29, 2017.
Projects may be between 1 and 3 years in duration. Most successful projects request a maximum of $50,000 per project, regardless of project duration. Projects can request more than this amount, provided they have also received or requested funding from other funding groups and can demonstrate the necessity of a larger request for funding.
More information about this call for proposals including priority areas and instructions for submitting an application are available at their website