Attention Researchers: Emissions Reduction Alberta has announced the $40 million Food, Farming, and Forestry Challenge

Emissions Reduction Alberta (ERA) has announced the $40 million Food, Farming, and Forestry Challenge. This funding opportunity will accelerate innovation in support of long-term competitiveness and stimulate growth in the critically important agriculture, agri-food, and forestry sectors. It provides near-term capital to innovators, while also identifying opportunities and solutions for longer term economic recovery, investment attraction, job creation, and emissions reduction.
The $40 million Food, Farming, and Forestry Challenge will assist farmers, ranchers, industry, innovators, and more as they work to ensure sustainable food and fibre supplies and navigate the economic repercussions of the COVID-19 pandemic. Innovation will lead to lower production and processing costs for food and fibre, leverage nature-based solutions to sequester carbon from the atmosphere, and more.
Innovators with pilot, demonstration, scale-up, and first-of-kind deployment projects are invited to apply. Applicants are not required to be located in Alberta, but all applicants must demonstrate a clear value proposition for the province. Applicants are encouraged to partner with Alberta's post-secondary and research institutions, Indigenous communities, co-operative organizations, and municipalities where appropriate. Eligible technologies can come from anywhere in the world, but projects must be piloted, demonstrated, or deployed in Alberta. Projects that involve multiple sites are eligible for funding.
ERA will fund up to $5 million per project. Funding is being sourced from the carbon price paid by Large Final Emitters (LFE's) in Alberta through the Technology Innovation and Emissions Reduction (TIER) fund. Application deadline is August 27, 2020
To learn more and ask questions, sign up for the free info-webinar taking place June 29, 2020. https://register.gotowebinar.com/register/1149649765304829963?source=Website
Links: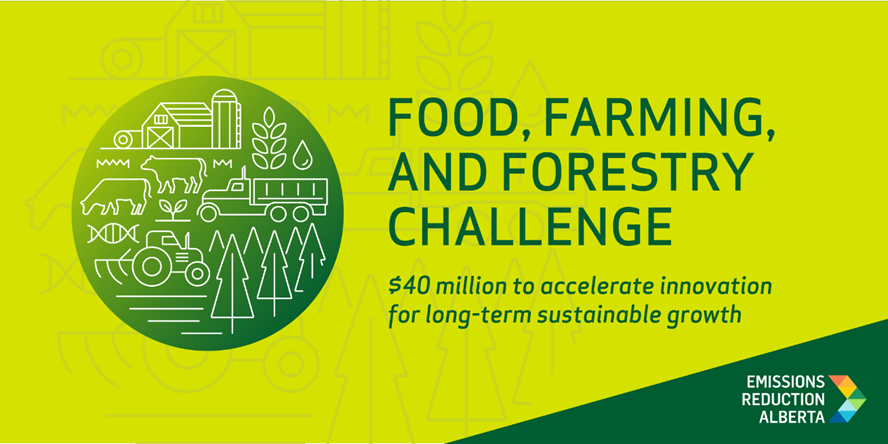 Click here to subscribe to the BCRC Blog and receive email notifications when new content is posted.
The sharing or reprinting of BCRC Blog articles is welcome and encouraged. Please provide acknowledgement to the Beef Cattle Research Council, list the website address, www.BeefResearch.ca, and let us know you chose to share the article by emailing us at info@beefresearch.ca.

We welcome your questions, comments and suggestions. Contact us directly or generate public discussion by posting your thoughts below.