Attention Researchers: ABP and SCA Call for Proposals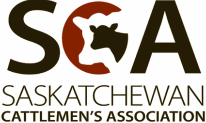 The Alberta Beef Producers (ABP) and Saskatchewan Cattlemen's Association (SCA) have announced a joint call for proposals. The deadline to submit letters of intent for this call is June 2, 2017
The purpose of this $150,000 targeted call for proposals is to focus on specific priority areas benefiting Alberta and Saskatchewan's cattle producers. The targeted priority areas have been established based on producer and expert analysis of significant knowledge and/or technology gaps that require additional research.
More information about this call for proposals including priority areas and instructions for submitting an application can be found here
Please note that projects will not be eligible to receive funding from both SCAIDF and this call.