Veterinary Insights Across Canada Webinar January 16
Missed the webinar? Watch the recording here.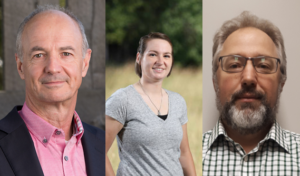 Here's your chance to ask some of your burning vet related questions! A panel of veterinarians from across Canada will discuss some of the most common issues they see and will answer your questions.
Registering on your smartphone? After you click 'I am not a robot', scroll up until you find the task to complete.
When
Thursday, January 16th at 7:00 pm MT
6:00pm in BC
7:00pm in AB
8:00pm in SK and MB
9:00pm in ON and QC
10:00pm in NS, NB and PEI
Interested but aren't available that evening?
This webinar will be recorded and posted online at a later date. All registrants will receive a link to the recording and additional learning resources. By attending the live broadcast, you'll have the opportunity to interact and ask questions too.
Duration
Approximately 1 hour.
Cost
BCRC webinars are available and free of charge thanks to guest speakers who volunteer their time and expertise to support advancements in the Canadian beef industry, and through the Technology Transfer project funded by the Canadian Beef Cattle Check-Off and Canada's Beef Science Cluster.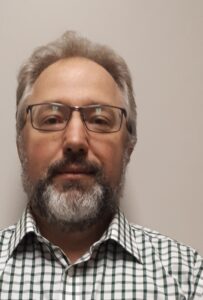 Speakers:
Werner Debertin, DVM, NB Provincial Veterinary Serivces
Dr. Debertin grew up on a mixed beef/sheep farm outside of Moncton NB, where we had 50-70 cows and 50-70 ewes. After completeing his undergrad at UNB, he went to the University of Western Ontario and completed a MSc. in physiology. He completed his veterinarian studies in 1994 at the Atlantic Vet College and began work with the Provincial Vet Services in NB where he has been since. He enjoys the outdoors while hiking, snowshoeing, and cross country skiing.
Jenna Funk, DVM, Metzger Veterinary Services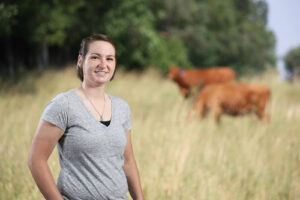 Dr. Jenna Funk was born and raised in a small town in east-central Illinois. She received her DVM from Iowa State University in 2015. After a year in a private cow-calf practice in Nebraska, she returned to Iowa State University to complete a beef cattle residency and Master's degree program. In January of 2019, she moved to Ontario to join Metzger Veterinary Services. Her main veterinary interests are feedlot production medicine and health record data collection and analysis.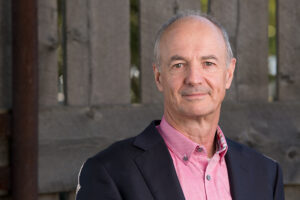 Mike Jelinski, DVM, Veterinary Agri-Health Services Ltd. 
Dr. Michael Jelinski received his Bachelor of Science in Biology (B.Sc.) in 1981 from the University of Regina and his Doctor of Veterinary Medicine (D.V.M) in 1986 from the Western College of Veterinary Medicine, University of Saskatchewan. Dr. Jelinski is the founding partner of Veterinary Agri-Health Services. In addition to management responsibilities, Dr. Jelinski takes an active interest in the field services and student teaching components of the practice and currently holds a Clinical Instructor appointment in the Faculty of Veterinary Medicine's Distributed Learning Community at the University of Calgary. He has served on numerous committees related to the profession including the Pfizer Animal Health Advisory Board, the Alberta Veterinary Medical Association Discipline and Ethics Committee and as a mentor for the Canadian Cattlemen's Association Young Leaders Mentorship Program. His interests outside of veterinary medicine include spending time with his family and hiking, canoeing and kayaking in Canada's Arctic wilderness.
What is a webinar?
Webinars are just like attending a workshop or conference, but from the comfort of your own home or office. We bring the presentation right to you. They're easy to join and participate in. A reliable, high-speed internet connection is required.
All you need to do is register beforehand, and about 5-10 minutes before the webinar is scheduled to begin, click the link you were provided when you registered. Then turn up your computer speakers or call the phone number provided. That's it! Sit back and enjoy.
As a participant, you can anonymously answer polls and surveys, and will have the opportunity to ask questions near the end of the webinar.
You can find more beef research-related webinars hosted by other organizations on our events calendar.
Don't have high-speed internet? Consider calling a neighbor that does and watch the webinar together, or call your regional ag office to ask whether arranging a group viewing is possible.
Visit our Webinars page to find other upcoming BCRC webinars and the recordings of our past sessions.

Click here to subscribe to the BCRC Blog and receive email notifications when new content is posted.
The sharing or reprinting of BCRC Blog articles is welcome and encouraged. Please provide acknowledgement to the Beef Cattle Research Council, list the website address, www.BeefResearch.ca, and let us know you chose to share the article by emailing us at info@beefresearch.ca.

We welcome your questions, comments and suggestions. Contact us directly or generate public discussion by posting your thoughts below.