Print Page
Webinars
Webinars are just like attending a workshop or conference, but from the comfort of your own home or office. We bring the presentation right to you. They're easy to join and participate in. A solid, high-speed internet connection is required. Don't have high-speed internet? Consider calling a neighbor that does and watch the webinar together, or call your regional ag office to ask whether arranging a group viewing is possible.
BCRC webinars are available and free of charge thanks to guest speakers who volunteer their time and expertise to support advancements in the Canadian beef industry, and through the Knowledge Dissemination and Technology Transfer project funded by the Canadian Beef Cattle Check-off and Canada's Beef Science Cluster.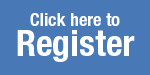 Experiencing Drought Stress? Ask The Experts
July 29, 2021, 7:00 PM MT
Speakers: Cheryl Waldner, PhD, Western College of Veterinary Medicine, Bart Lardner, PhD, University of Saskatchewan, Andrew Acton, DVM, Deep South Animal Clinic, John McKinnon, PhD, Professor Emeritus University of Saskatchewan.
Large parts of Canada and the Northern Great Plains are currently facing mild to severe drought. With feed supplies low and demand high you may be considering non-traditional feeds for your cattle. If you are thinking about grazing something new, questioning your water quality, wondering about animal health concerns you should be watching out for, considering purchasing greenfeed from non-traditional crops, or have general questions about managing cattle during a drought, here is your chance to get answers straight from the experts.
Next Live Webinar

There are no upcoming webinars scheduled. Please check back again soon.