To show your support for Canadian beef research and innovation, right click on any of the following images and click "Save image as", then print or share online.
Raise Your Beef IQ
This series of images is intended to:
raise awareness of and encourage producers to utilize extension resources,
promote the value of ongoing investments in beef, cattle and forage research, and
share positive messages about Canadian beef production.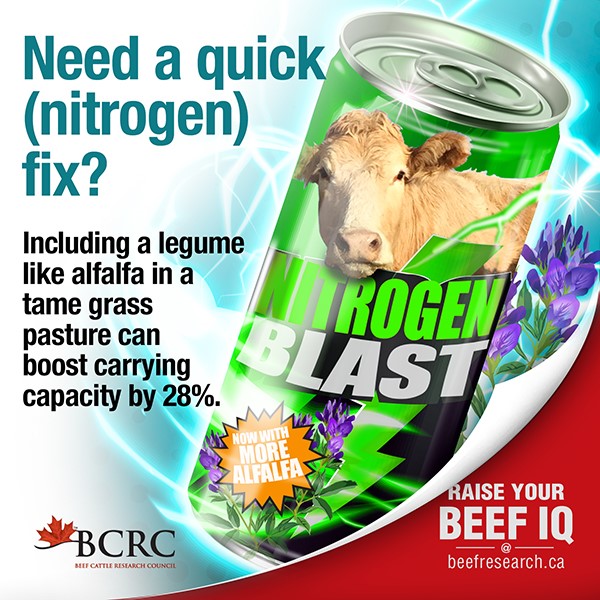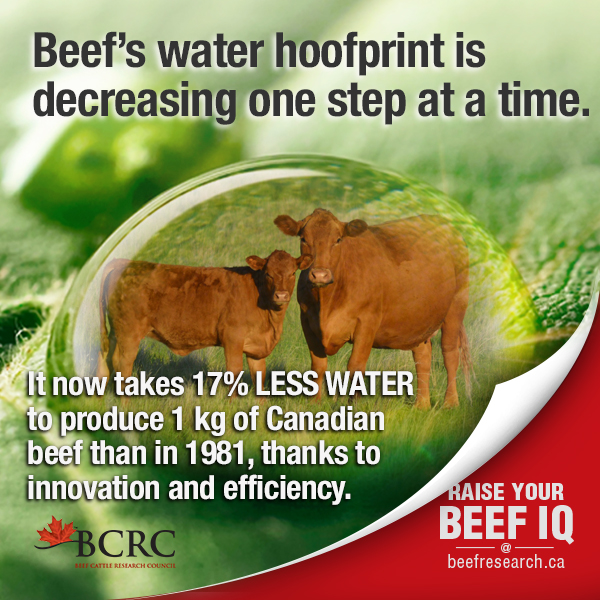 Learn more about our industry's water footprint at http://www.beefresearch.ca/blog/cattle-feed-water-use/
Producing more with less for the world market. Visit www.beefresearch.ca for research news and science-based production advice.

Better water = bigger calves. Visit www.beefresearch.ca for more science-based production advice.

Less complaining. More gaining. Learn more about low-stress weaning techniques at http://www.beefresearch.ca/research-topic.cfm/weaning-65.

Are those girls in good shape? Learn more about the productivity and profitability of cows maintained at different body condition scores at http://www.beefresearch.ca/research/body-condition-scoring.cfm

Learn more about improving production practices which consequently reduce the Canadian beef industry's environmental footprint at http://www.beefresearch.ca/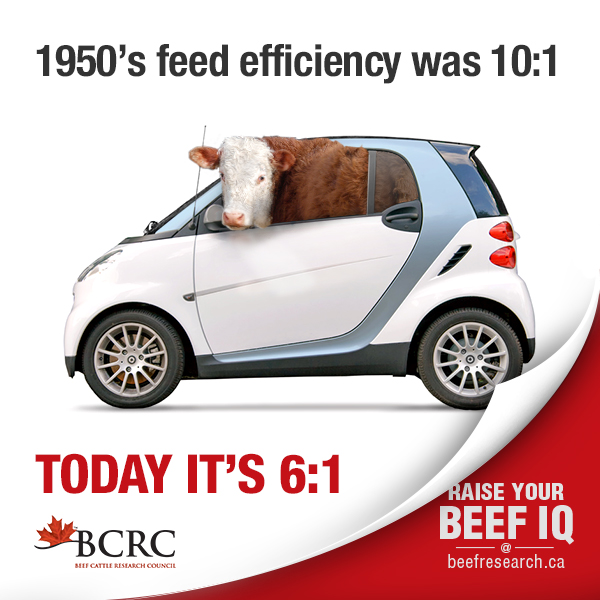 What will tomorrow's be? Learn more about optimizing feedlot feed efficiency at http://www.beefresearch.ca/research-topic.cfm/optimizing-feedlot-feed-efficiency-8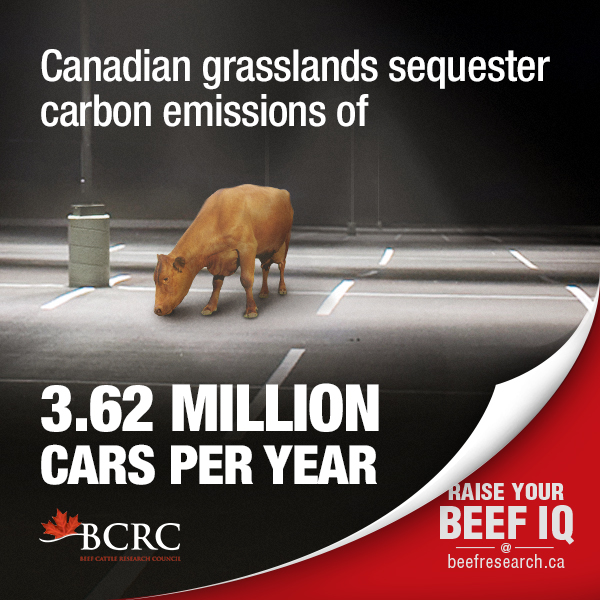 Learn more about research on the interface between beef production and the environment in which it is produced at http://www.beefresearch.ca/research/environmental.cfm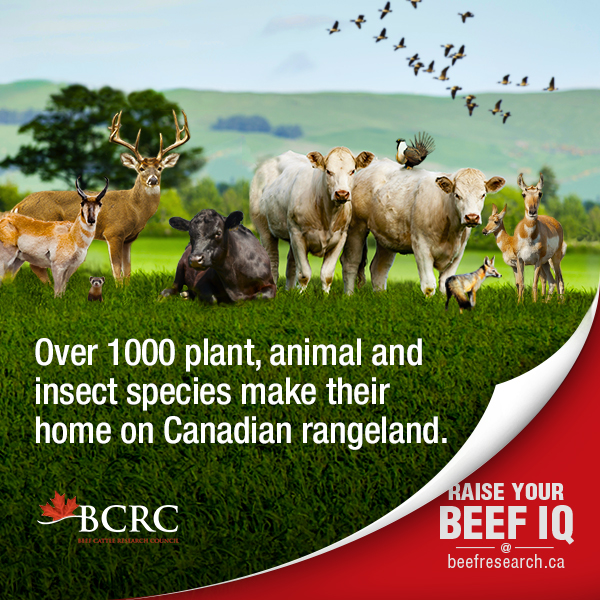 Preserving biodiversity on rangeland is just as important as preservation of biodiversity in the rainforest. Maintaining healthy rangeland supports the ecosystem and boosts forage production for livestock. Learn more about forage and grassland management at http://www.beefresearch.ca/research/forage-grasslands.cfm.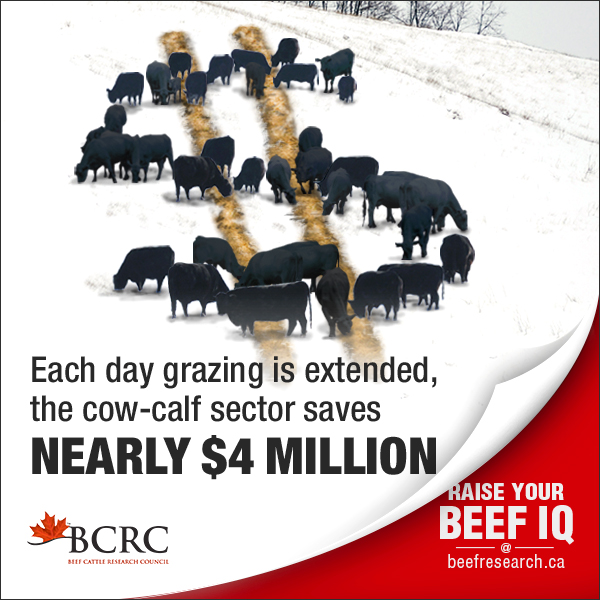 Extended grazing methods, including swath, stockpiled and bale grazing, have considerable economic benefits over traditional winter feeding systems. Well managed systems reduce or eliminate labour, feed and manure handling costs during the winter. Learn more at http://www.beefresearch.ca/research-topic.cfm/extended-grazing-45
Have an idea for another Raise Your Beef IQ image? We'd love to hear it! Email us at info@beefresearch.ca.
Grazing and Pasture Management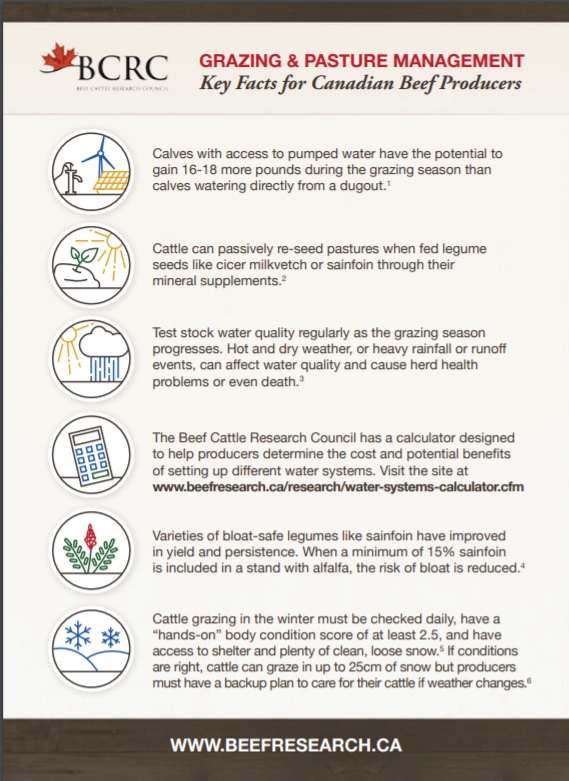 Learn more about effective grazing management http://www.beefresearch.ca/research-topic.cfm/grazing-management-48
Cattle Transport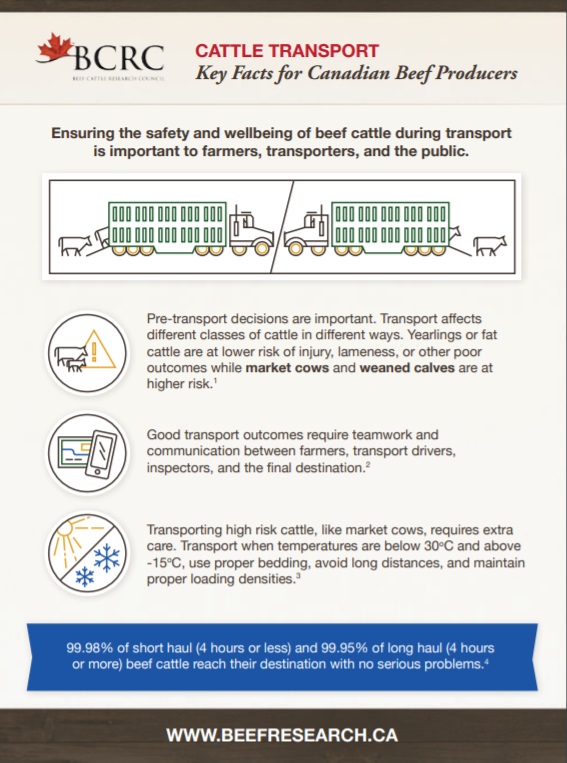 To learn more about the safe transport of cattle visit http://www.beefresearch.ca/research-topic.cfm/transport-1
What Beef Producers Need to Know about Pain Control and Prevention
Injuries, ailments and surgery hurt. On days you slam your hand in a gate, wake up with a knee that's more sore than usual, or are admitted to a hospital for an operation, anti-inflammatory painkillers (analgesics) and drugs that block all nerve sensation (anesthetics) are things to be grateful for. Pain is expected in life, but the ability to avoid or diminish it at times not only makes our days more pleasant, pain mitigation helps to keep us productive and able to look after ourselves.
Common sense and scientific evidence tells us that the same goes for cattle.
There's no doubt that cattle experience pain but as a prey species, they have evolved to hide the signs. Researching pain and pain-control in stoic animals is difficult but scientific knowledge is building. At the same time, consumers' understanding and expectations of animal welfare have changed. Pain control drugs are now available for cattle and on the occasions they're needed, those products have both costs and benefits to producers.
So as a beef producer, what do you need to know about the science, Beef Code requirements, incentives, and practical options for preventing and controlling pain in your animals?
Watch the short video at www.beefresearch.ca/pain and talk to your veterinarian. The webpage includes information on the pain control products licensed and available for beef cattle in Canada, as well as the recommendations and requirements listed in the Code of Practice for the Care and Handling of Beef Cattle when performing painful procedures like castration and dehorning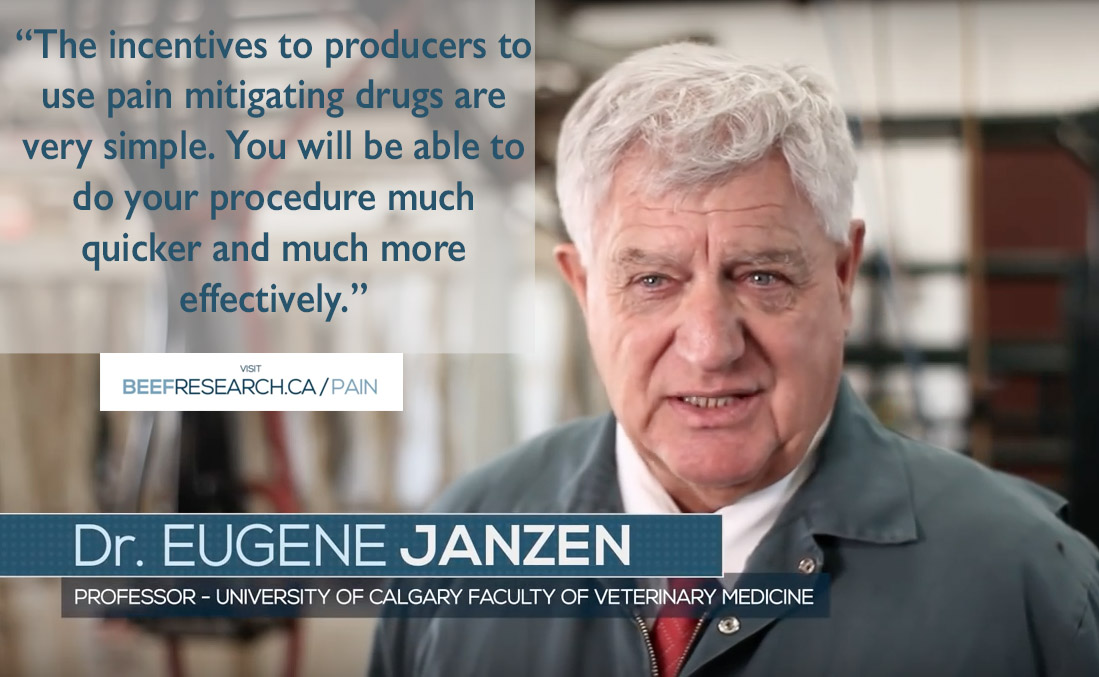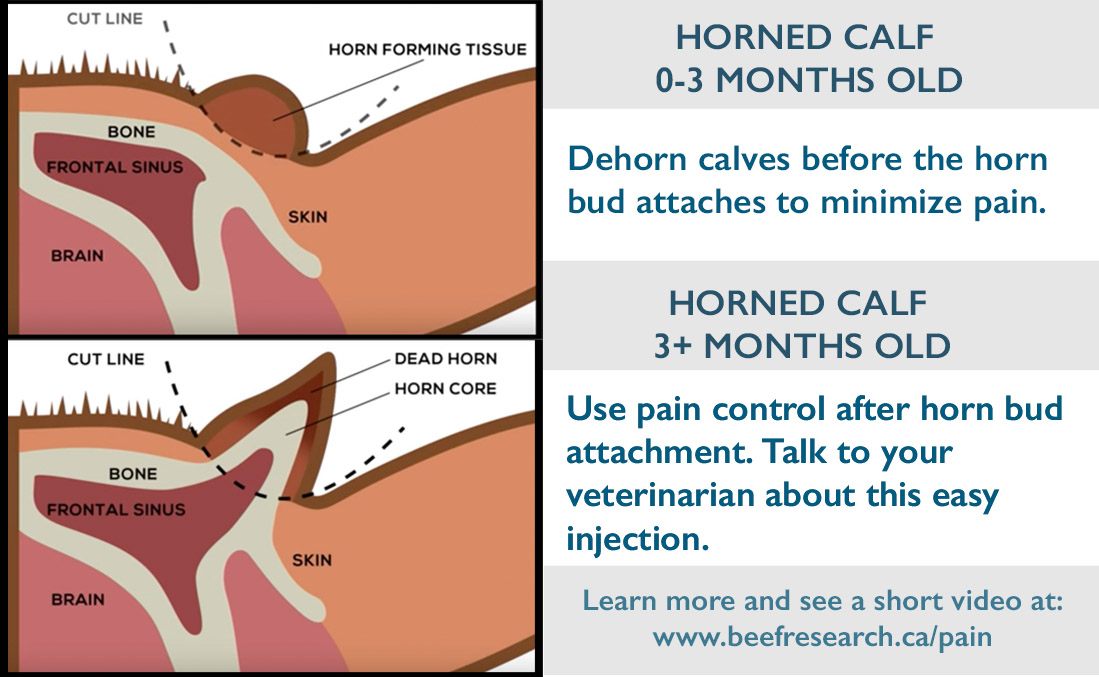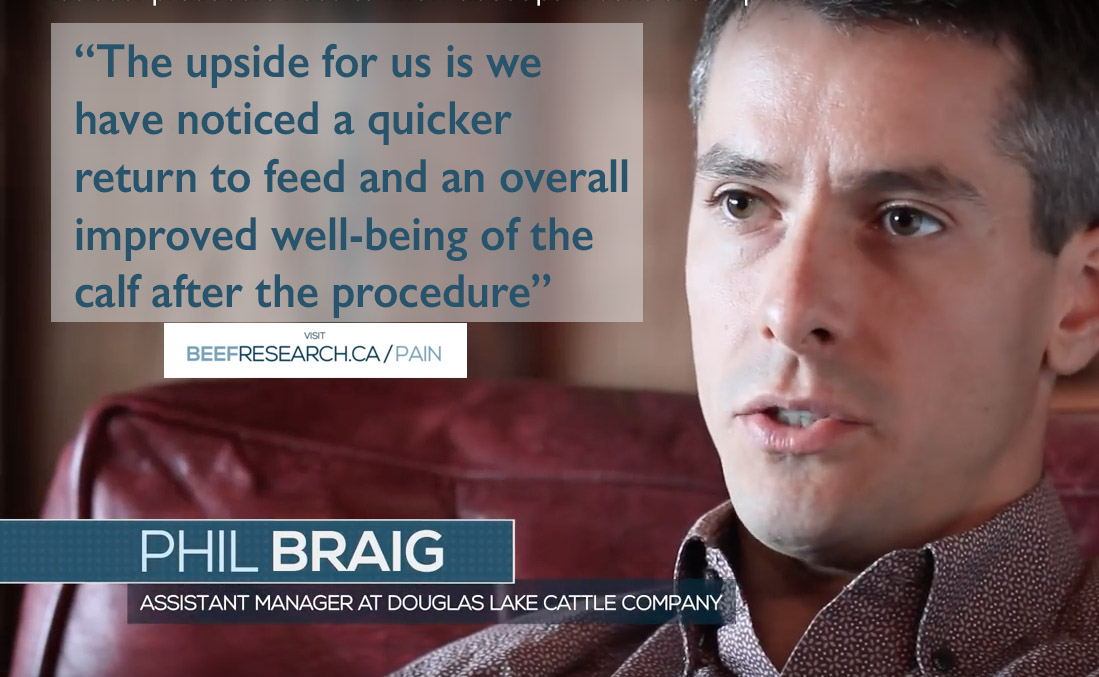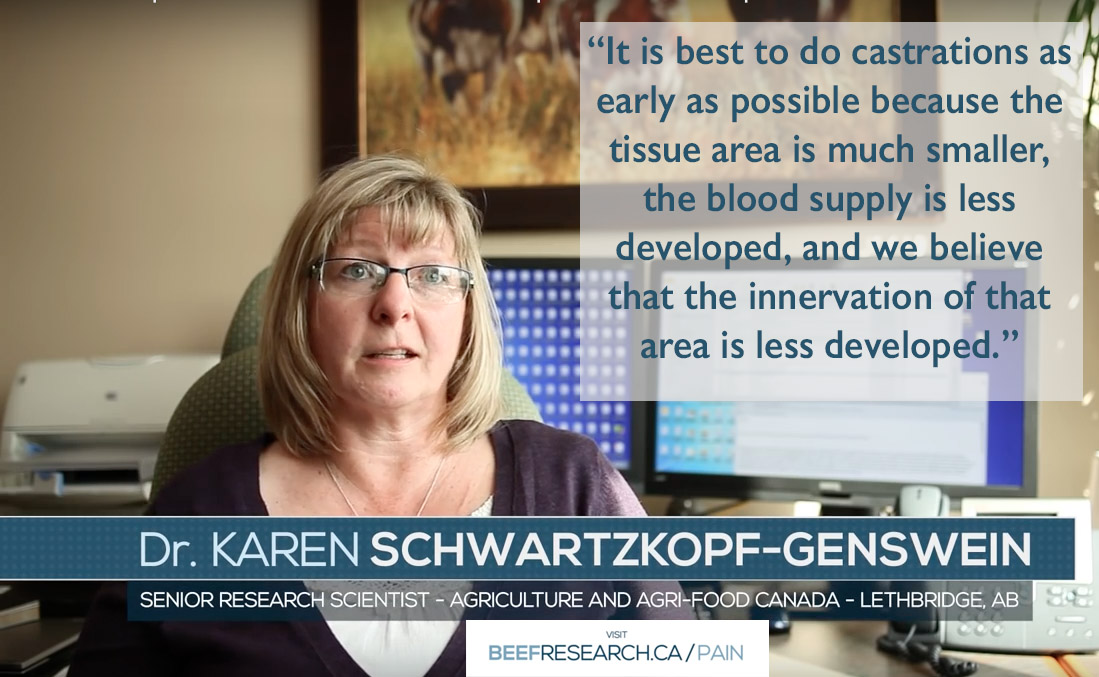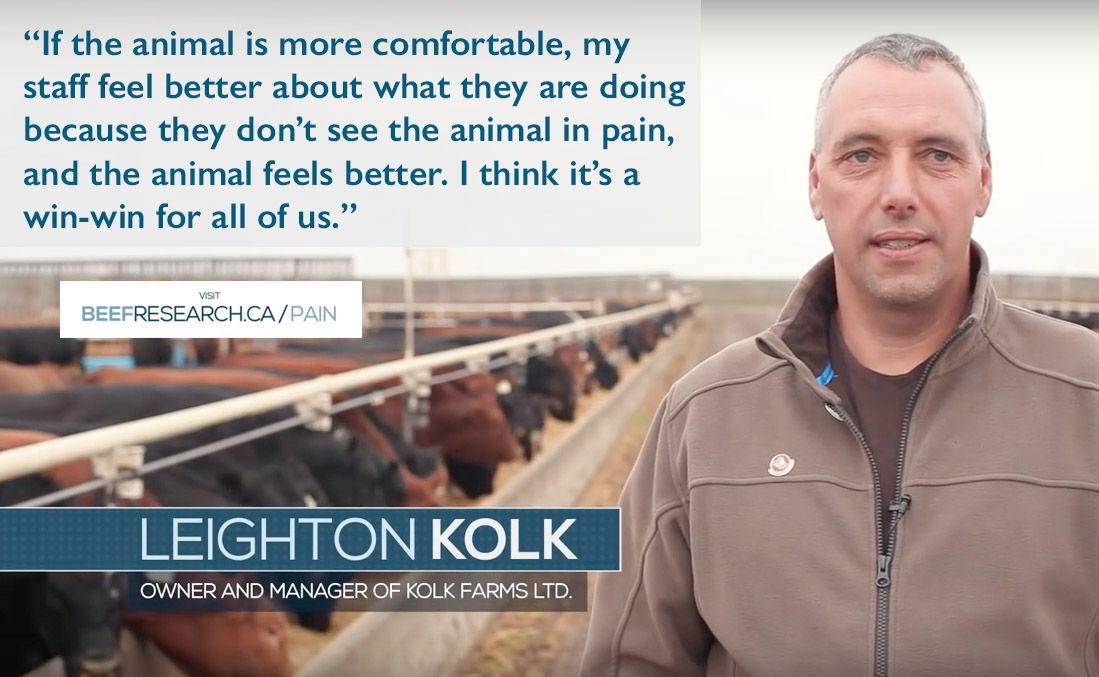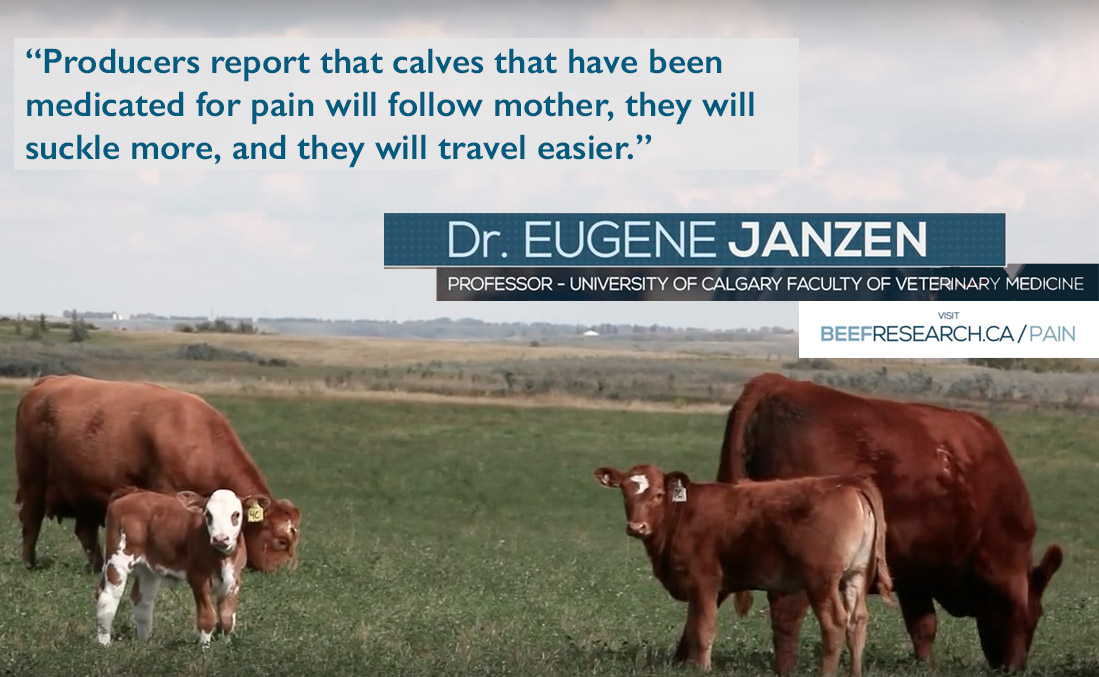 What Beef Producers Need to Know about Antimicrobial Use and Resistance
There's no avoiding the topics of antimicrobial use (AMU) and antimicrobial resistance (AMR) these days.
We often see headlines like "Agricultural folly spawns superbugs", "Antibiotic Resistance Declared A 'Serious Health Threat' By CDC As Use In Meat Industry Skyrockets", and "Doctors call for ban of antibiotic use in farm animals as drug-resistant human infections hit 'dangerous level'" in the mainstream media. Headlines like that are alarming for most of us – consumers, government officials, and people who make a living raising livestock.
Flip through your favorite industry publication and you're bound to find stories on the latest release of AMR reports by influential organizations, regulatory moves by the Federal government to restrict the use of various antimicrobial drugs, announcements by grocery and restaurant chains to source meat produced with particular practices, or articles that encourage producers and industry groups to be transparent about why and how antimicrobials are used on farms.
At the heart of it all, we know three things:
AMR is a real threat. If antimicrobials become less effective, then human health and animal welfare will suffer.
AMR is a natural and very complex phenomenon, but improper use of antibiotics favors the development of AMR.
AMU is necessary in beef production, and prudent AMU will slow the development of AMR.
To learn science-based facts about Canadian beef producers' impacts and responsibilities related to AMR and to find an excellent short new video, visit www.beefresearch.ca/AMR and talk to a veterinarian. The webpage includes a list of tips on how to avoid illness in cattle to reduce the need to use antimicrobials, and how to responsibly treat cattle when antimicrobial use is necessary.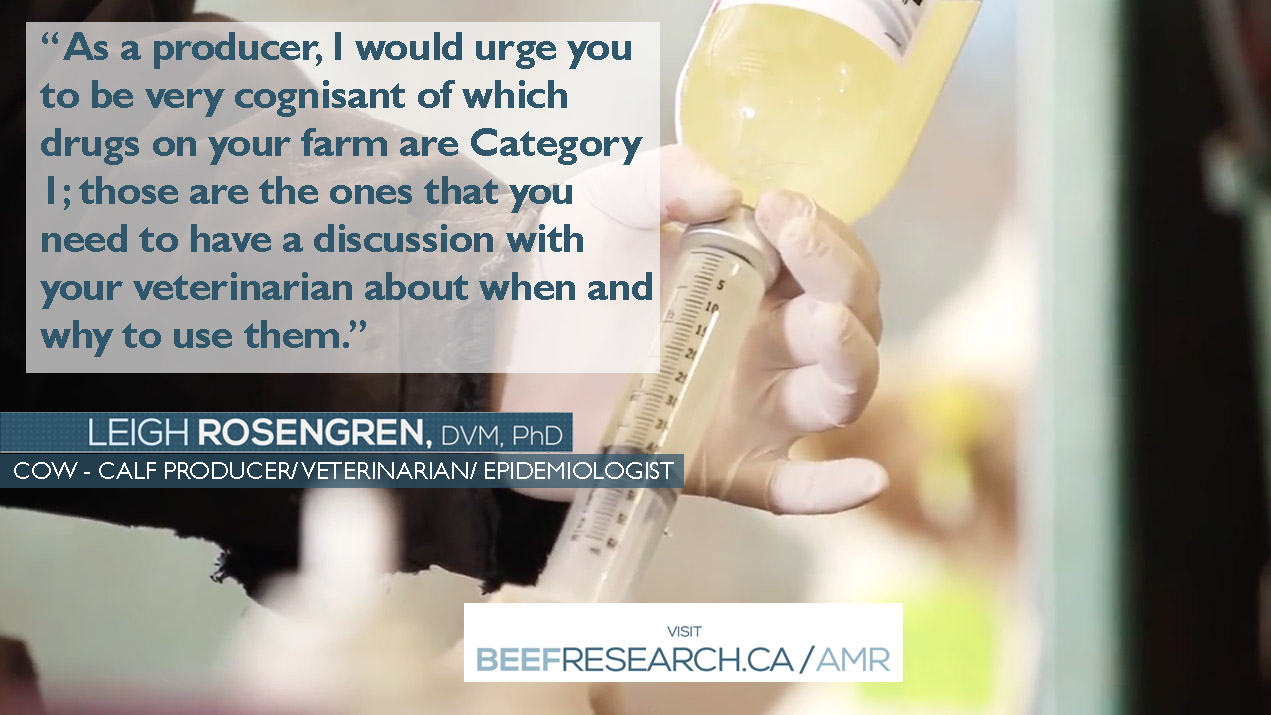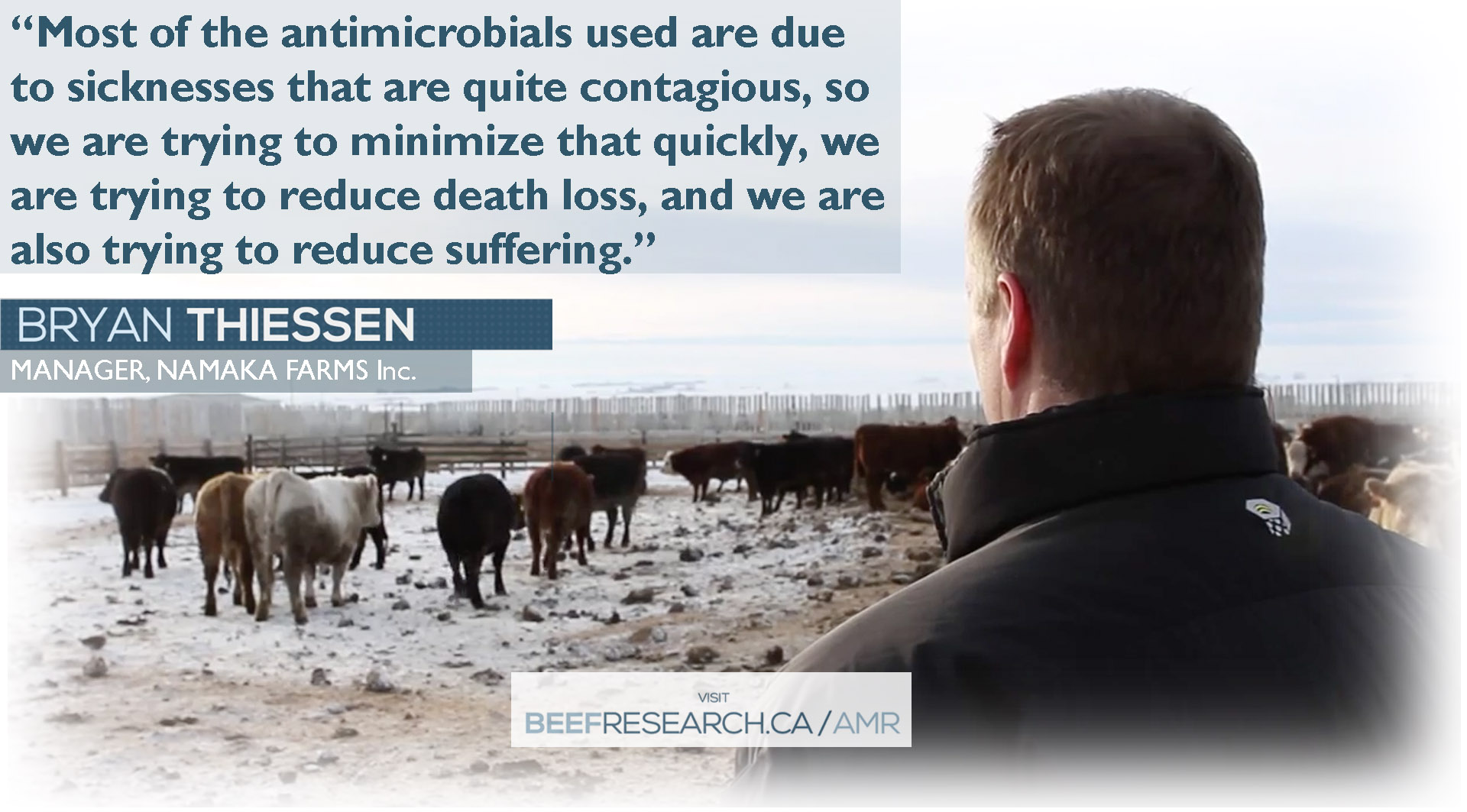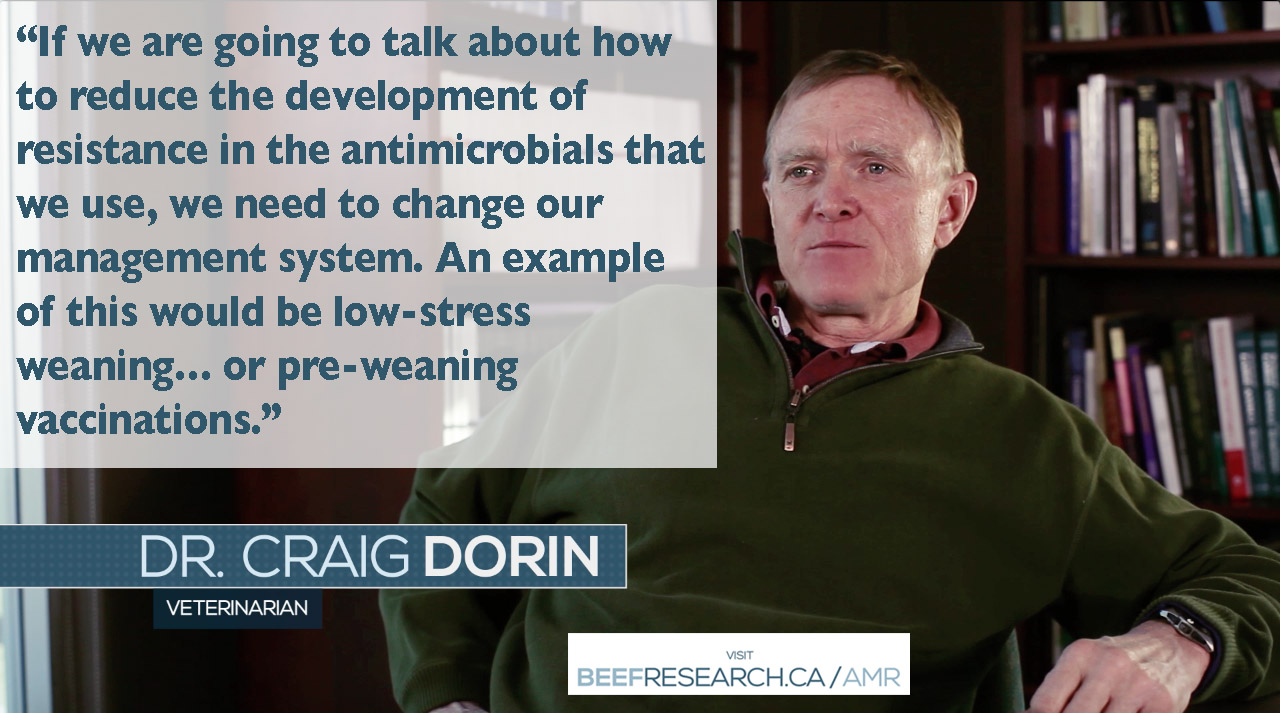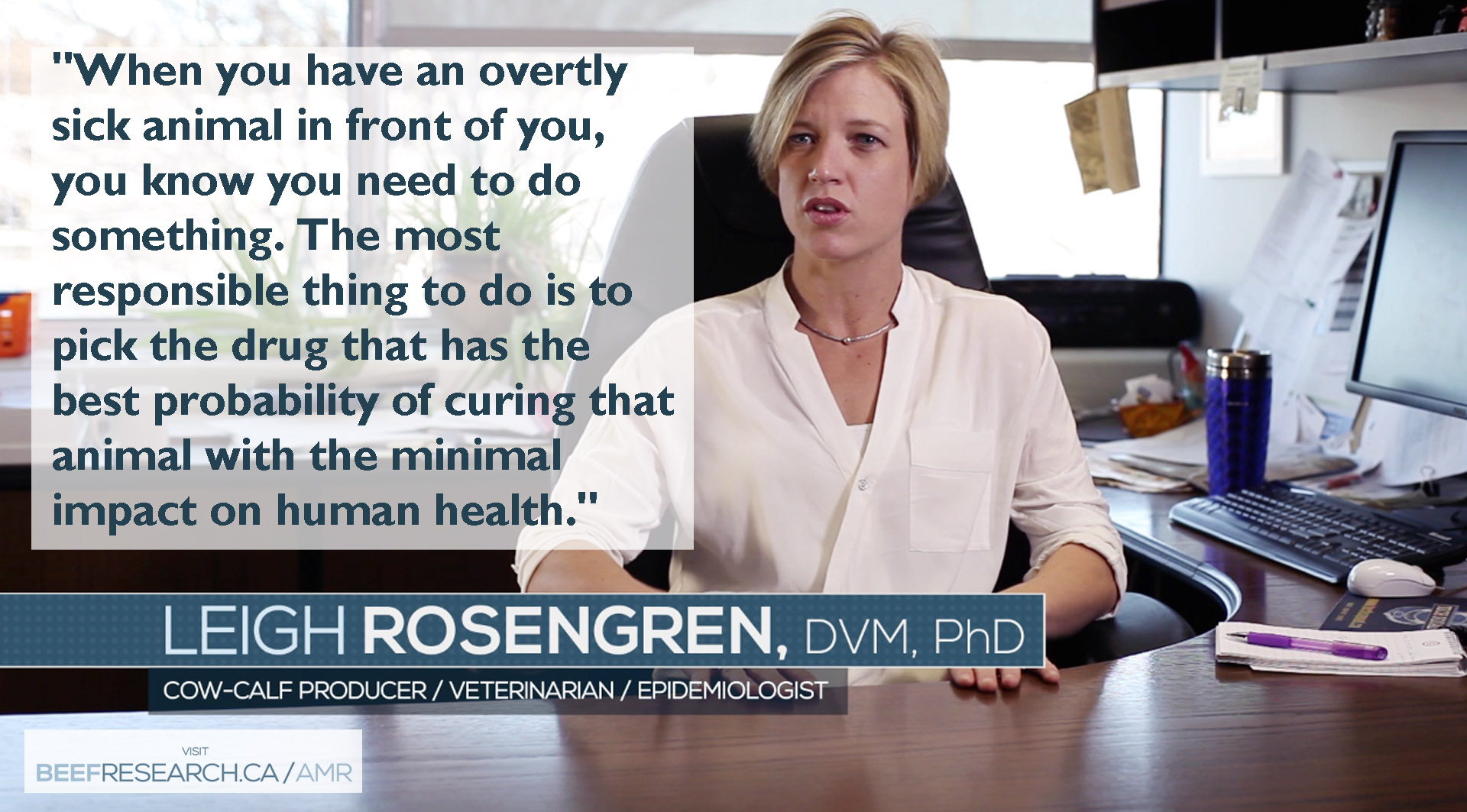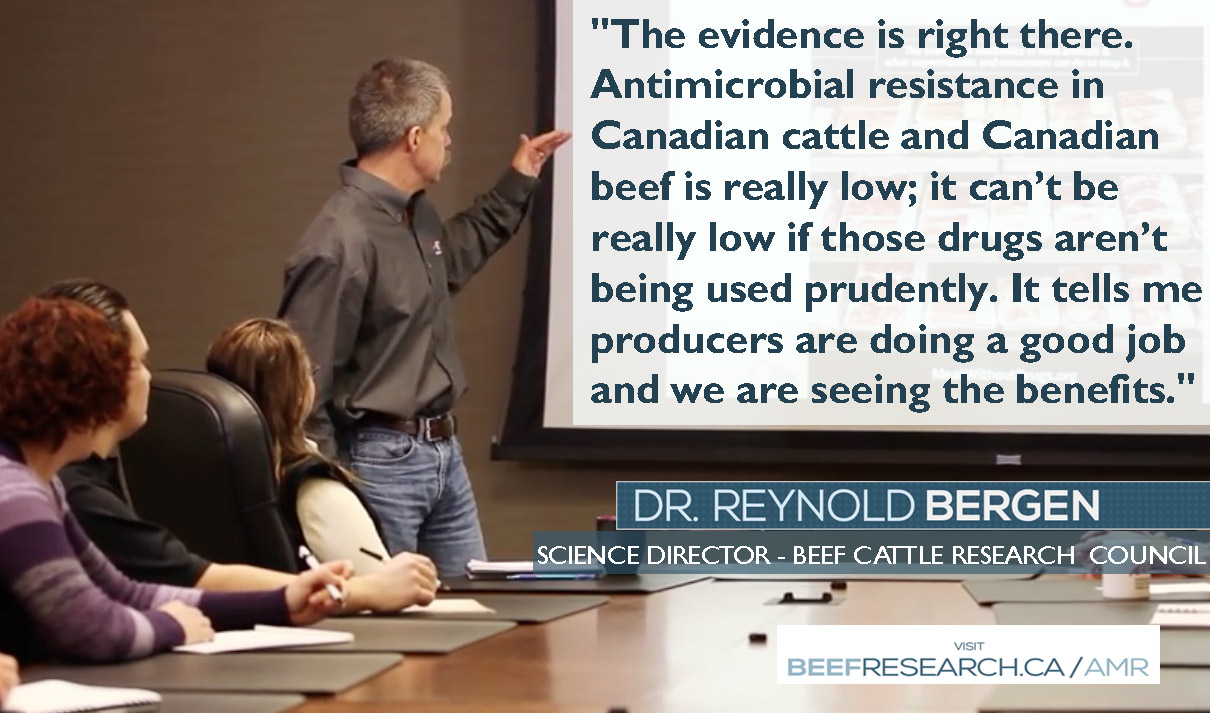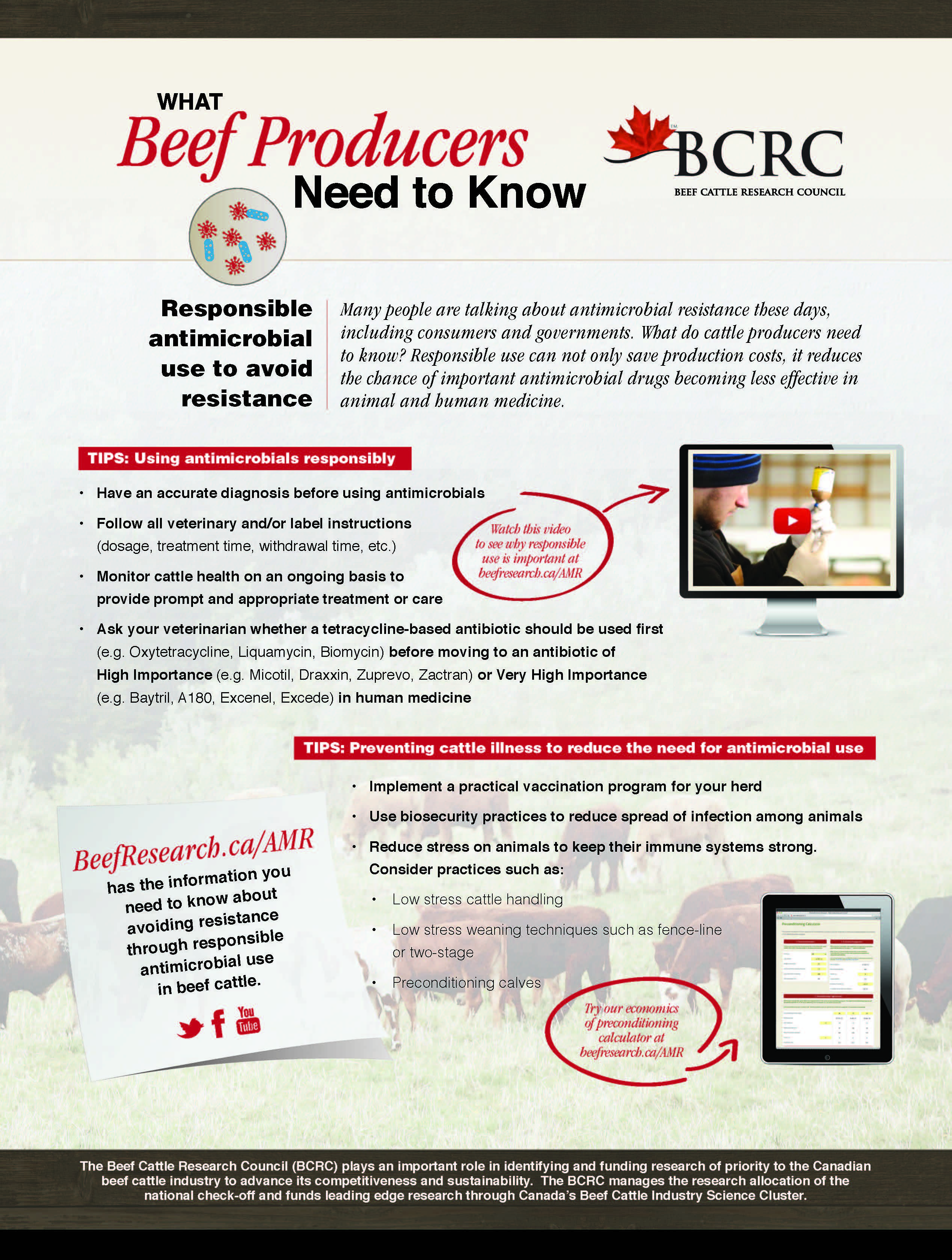 Measured Changes in the Quality of Canadian Beef
We know that not every animal going through the packer's doors is ideal. Some animals will have horns that need to be cut off, or extra mud on the hide that slows down the processing line. Some carcasses will have too much fat cover, be bruised, or have lesions where injections were given, all of which require manual trimming. The more work needed to prepare a carcass for the cooler, the more we cut into our profits. And despite our best intentions, some fed cattle carcasses will grade poorly, maybe even as a dark cutter, and be discounted substantially.
Imagine if we knew how often each of those problems occurred and how costly each of them is. With that information, we as an industry could work to reduce them, starting with the highest priority. We could also check over time to see if our efforts were working. That's what the National Beef Quality Audit (NBQA) does.
The Beef Cattle Research Council is proud to present an engaging video which highlights the results of the latest audit. You'll see that Canadian beef producers have a lot to be proud of – significant improvements have been made in a number of areas since the previous audit. But there's one area the industry is losing ground on.
See the video and learn more at www.beefresearch.ca/NBQA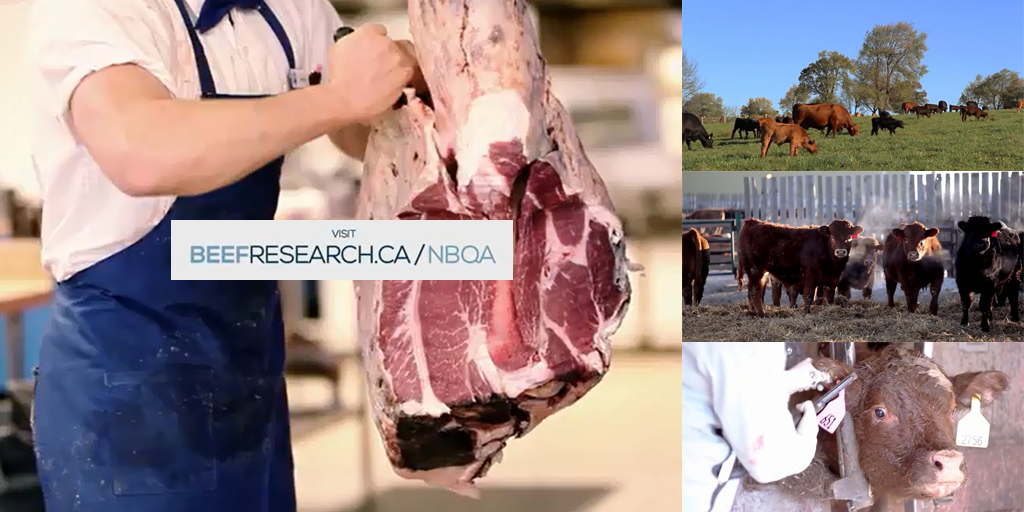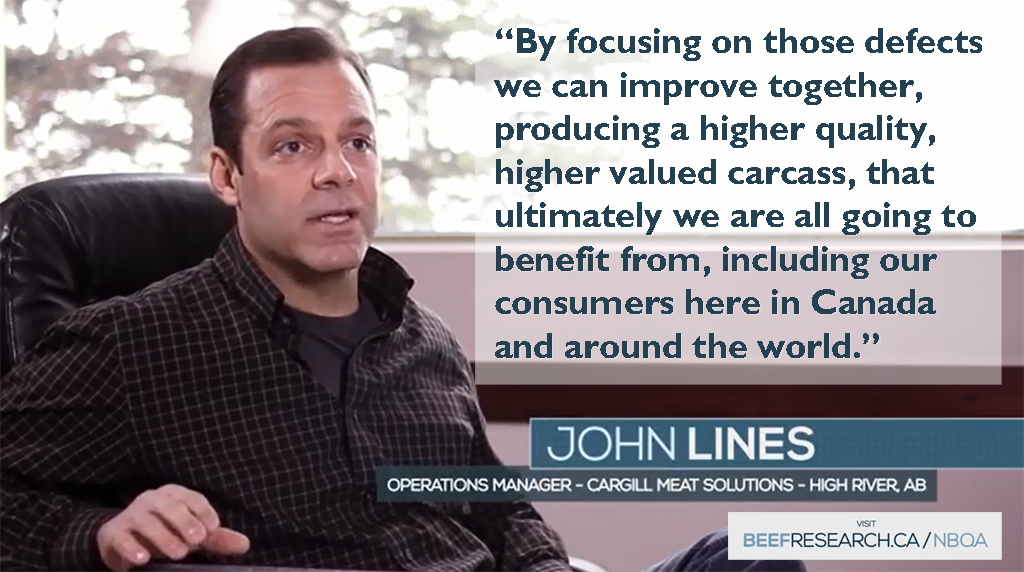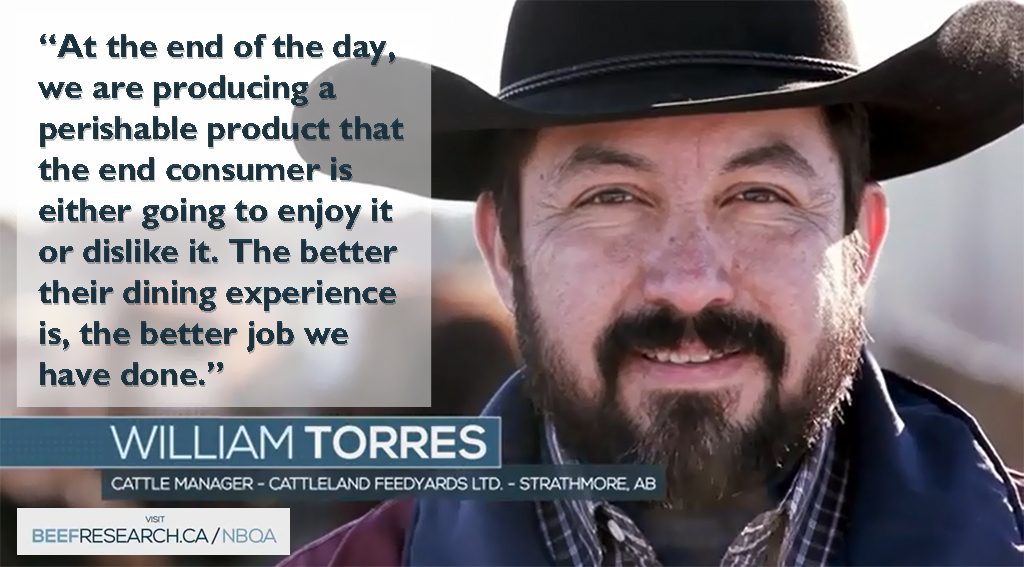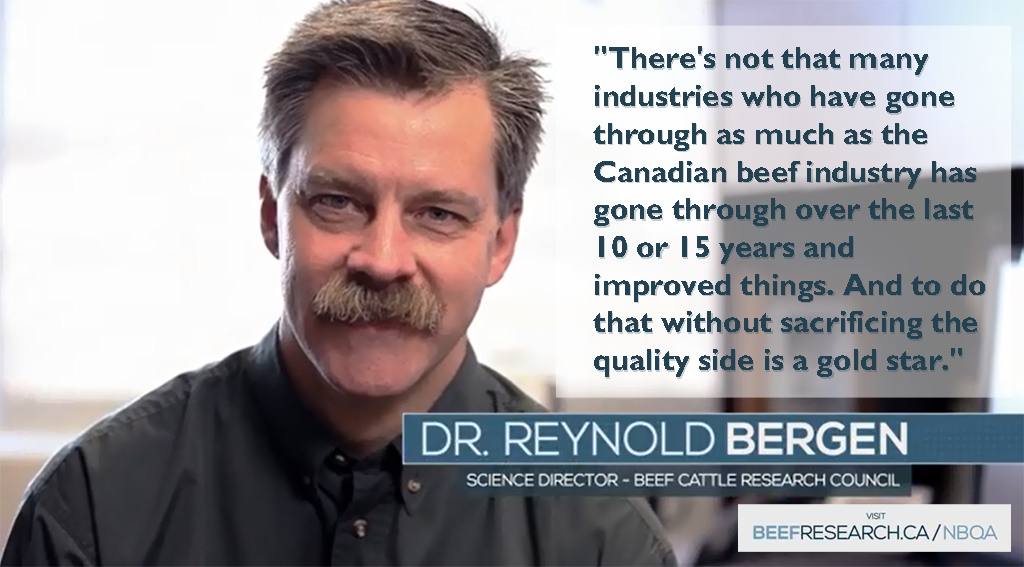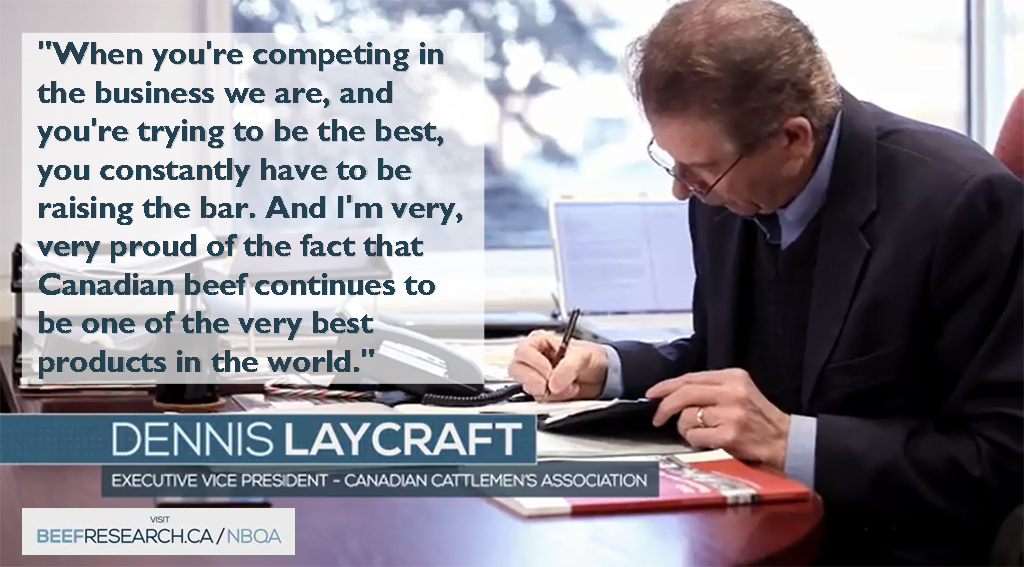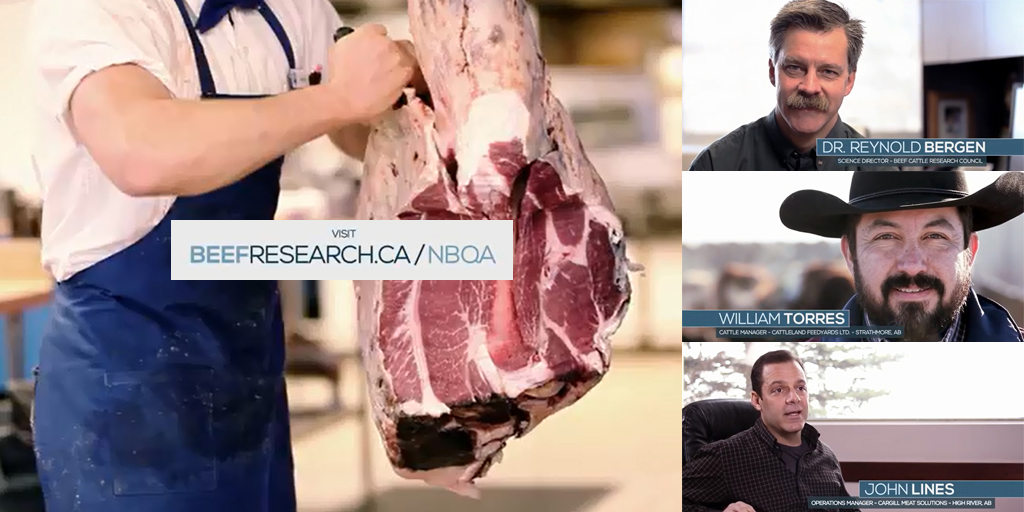 Related Fact Sheets