On This Page:
Images
Raise Your Beef IQ
This series of images is intended to raise awareness of and encourage producers to utilize extension resources, and to promote the value of ongoing investments in beef, cattle and forage research. Show your support for Canadian beef research and innovation. Right click on any of the following images and click "Save image as," then print or share online.
ANIMAL HEALTH, WELFARE & REPRODUCTION
BEEF QUALITY
CALF 911 PRINTABLES
ECONOMIC MULTIPLIER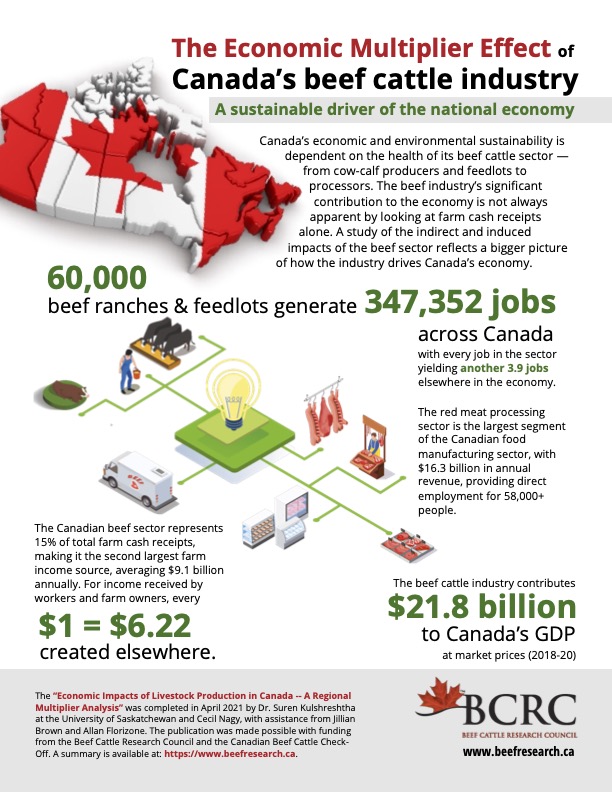 ENVIRONMENTAL SUSTAINABILITY
FARM RECORDS
FEED EFFICIENCY & UTILIZATION
FORAGE & GRASSLAND PRODUCTIVITY
Have an idea for another Raise Your Beef IQ image? We'd love to hear it! Email us at info@beefresearch.ca.
---
Interactive graphics
---
Videos
ABOUT US
FOR PRODUCERS
Calving and Reproduction
Animal Health, Welfare and Antimicrobial Resistance
One Health Strategies: Using a team approach to navigate an outbreak
Beef and Carcass Quality
Environmental Sustainability
What beef producers need to know about environmental footprint
Forage & Grassland Productivity
FOR RESEARCHERS