Think you have a closed herd? Think again.
Here are some common ways a herd becomes open, allowing disease to enter your herd.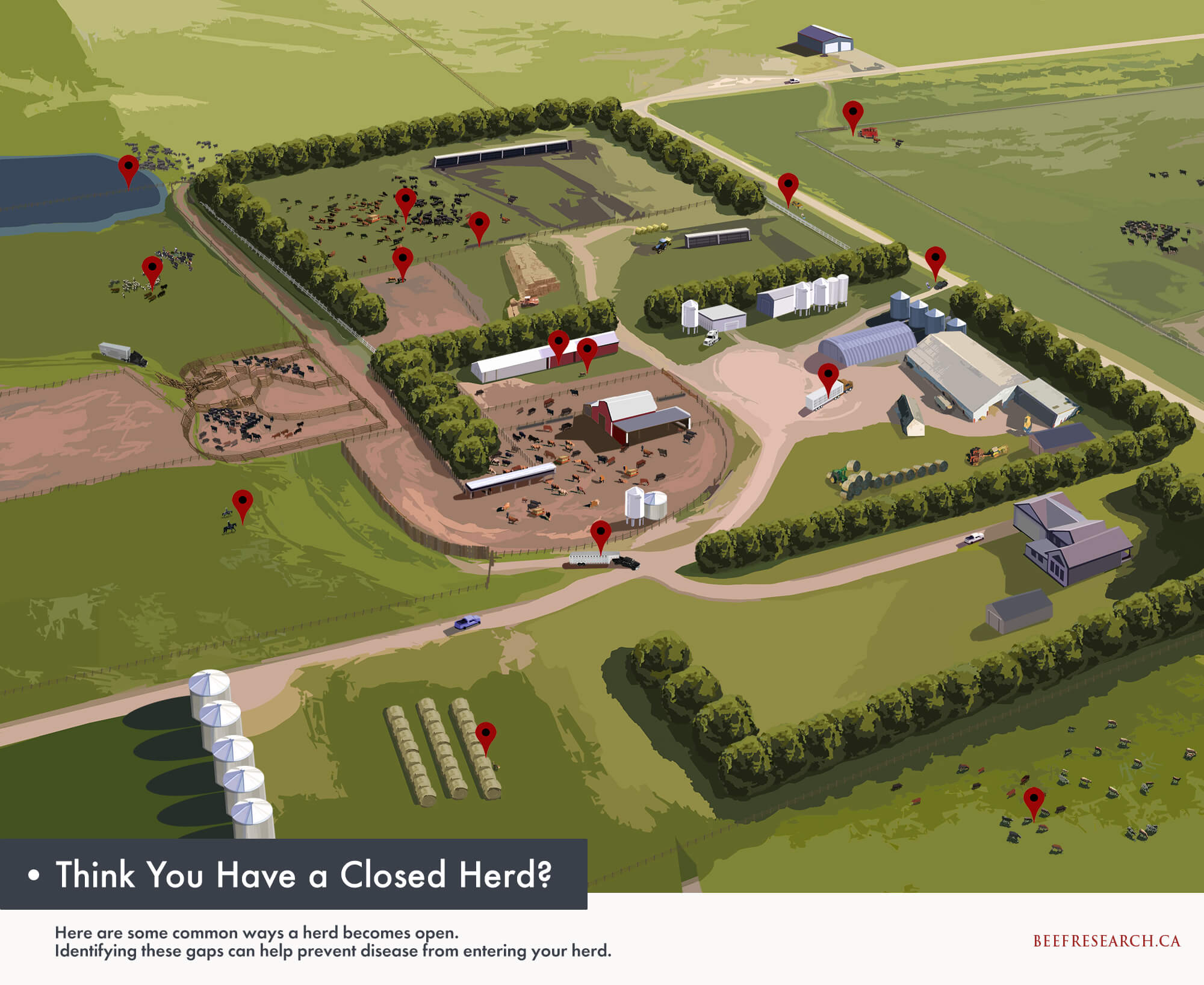 Watch as one southern Alberta farm family shares their story of navigating a devastating Cryptosporidium outbreak. This video highlights the importance of biosecurity, including the principles of bio-exclusion, bio-management, bio-containment and the One Health Initiative."
Hover over the red pushpins below for specific protocols for each biosecurity area.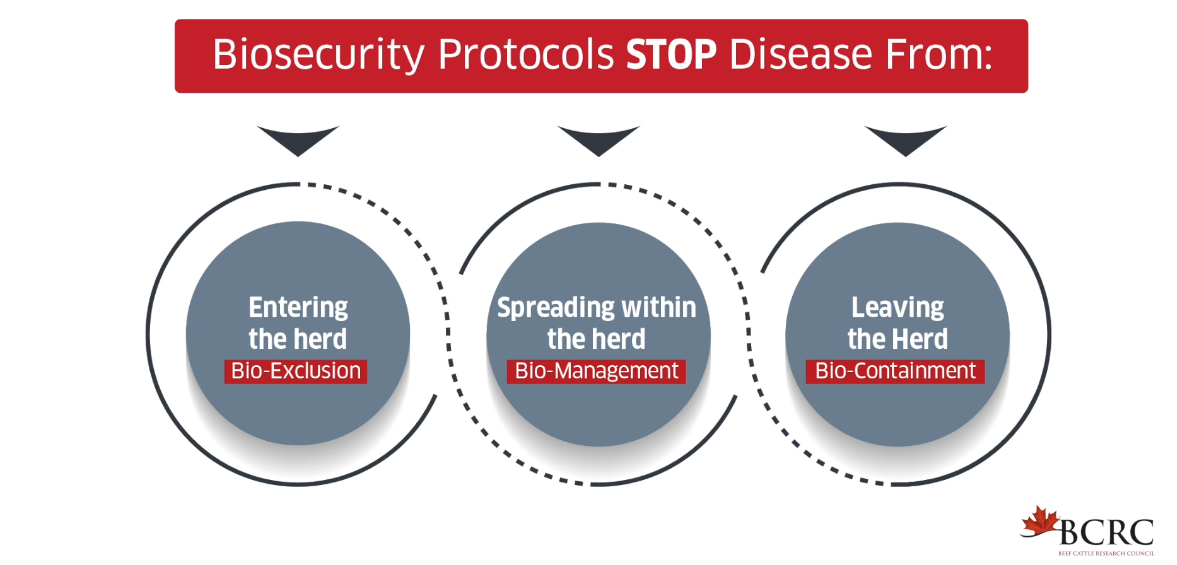 learn more