The following calculator was developed by the Alberta Beef, Forage and Grazing Centre. It helps producers to determine the value of feed that they may be considering purchasing compared to the value of standard feeds.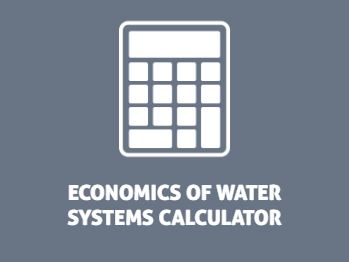 The following calculator is based on a study by Lardner et al. (2005) that reported calves whose dams drank from water troughs gained on average 0.09 lbs per day more than calves whose dams had direct access to the dugout. This calculator allows producers to:
Compare the costs and benefits of installing 3 different watering systems on a cow-calf operation.
Compare the costs and benefits of installing 5 different watering systems to use with yearling grassers.
Determine how long it will take you to pay off any of the above water systems on your operation.
Learn more:
Forage U-Pick is a tool designed to provide users with information for forage selection, forage seeding rates, and weed management.
While every effort has been made to compile accurate and useful information, this tool should be considered a starting point for decision-making. When selecting a forage or forage mix, the Forage U-Pick tool should be used in conjunction with additional feedback from local professionals, other available technical resources, and the latest forage research.
The Forage U-Pick project was supported by over 13 different organizations through contributions of time and expertise. Funding was provided by the Beef Cattle Research Council, Alberta Beef, Forage and Grazing Centre, Saskatchewan Forage Council, and the Government of British Columbia and Government of Canada through the Canadian Agricultural Partnership.
BVD Vaccination Cost Benefit Calculator
The Cost Benefit of Bovine Viral Diarrhea (BVD) Vaccinations tool allows producers to input their herd size, expected price, animal weights, cost of vaccine and labour to see the potential savings from vaccinating cattle for BVD.
Click to download [.xlsx file | 96kb] Updated November 2021
Learn More:
Bull Valuation Calculator
Identifying a fair price during sire selection contributes to higher efficiency in operation economics. This calculator helps to estimate breakeven bull price based on different traits and the key parameters of your farm.
Click to download [.xlsx file | 100kb]
Learn more:
Value of Calving Distribution Calculator
Each time a cow is not bred during a 21-day heat cycle, it can cost up to 39 lbs of weaning weight (assuming an average daily gain on calves of 1.85 lbs/day). This calculator will allow producers to see what their current calving distribution is, and what the impact on your revenue would be if they move to the industry target of 60-25-10-5, or a condensed breeding season of three cycles.
Learn more: