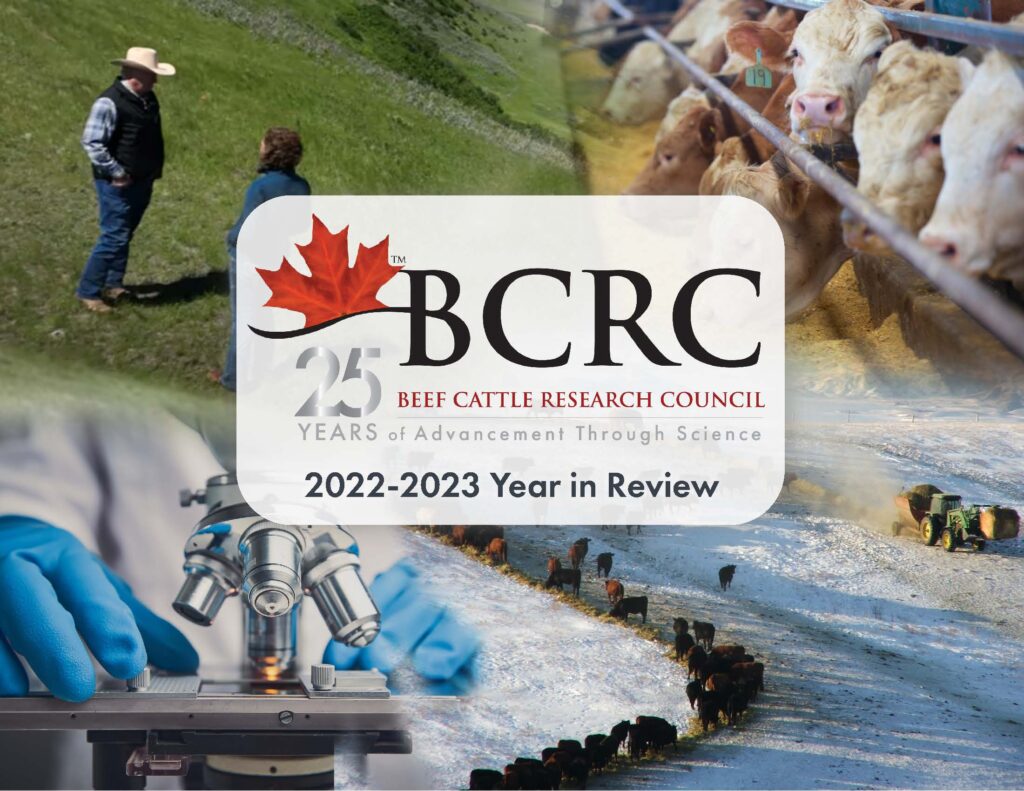 A new report showcases how producer investments in the Canadian Beef Cattle Check-Off are tackling beef industry priorities while generating maximum value from every research dollar. The Beef Cattle Research Council's 2022-2023 Year in Review summarizes key activities and outcomes from the past fiscal year.  
2022-2023
2021-2022
2020-2021
2019-2020
2018-2019
2013-2018

2018-2023 Canadian Beef Research and Technology Transfer Strategy– Released December 2016

Evaluating the Economic Benefits From the Canadian Beef Check‐Off– Released August 2016
2009-2013

The BCRC is focused on defining research indicators that can be monitored on an ongoing basis to evaluate the contribution of research to the beef cattle industry in Canada. As part of this, it is important to understand the historical contributions of research and the value of continued investments in research.