Webinars are just like attending a workshop or conference, but from the comfort of your own home or office. We bring the presentation right to you. They're easy to join and participate in. A solid, high-speed internet connection is required. Don't have high-speed internet? Consider calling a neighbor that does and watch the webinar together, or call your regional ag office to ask whether arranging a group viewing is possible.
BCRC webinars are available and free of charge thanks to guest speakers who volunteer their time and expertise to support advancements in the Canadian beef industry, and through the Knowledge Dissemination and Technology Transfer project funded by the Canadian Beef Cattle Check-off and Canada's Beef Science Cluster.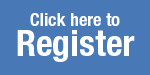 2019/2020 Webinar Series
Prevent external parasites from bugging your cattle – March 12, 2020, 7:00 PM MT.
Speakers: Kateryn Rochon, PhD., University of Manitoba and Shaun Dergousoff, PhD., Agriculture Agri-Food Canada. External parasites can reduce weight gains, cause losses in milk and meat production, produce general weakness, cause mange and severe dermatitis, and create sites for secondary invasion of disease organisms. This webinar will discuss methods on how to prevent and treat external parasites on cattle.
Sprouting Technology – March 25, 2020, 7:00 PM MT.
Speakers: Tamara Carter, Saskatchewan Forage Council, and Tara Mulhern Davidson, BCRC. This webinar will present new tools available to producers to assist with making decisions around forage production on your operation including the Forage U-Pick tool and, Animal Unit Month and Carrying Capacity calculators.
Next Live Webinar

There are no upcoming webinars scheduled. Please check back again soon.
Related Fact Sheets