Print Page
Webinars
Webinars are just like attending a workshop or conference, but from the comfort of your own home or office. We bring the presentation right to you. They're easy to join and participate in. A solid, high-speed internet connection is required. Don't have high-speed internet? Consider calling a neighbor that does and watch the webinar together, or call your regional ag office to ask whether arranging a group viewing is possible.
BCRC webinars are available and free of charge thanks to guest speakers who volunteer their time and expertise to support advancements in the Canadian beef industry, and through the Knowledge Dissemination and Technology Transfer project funded by the Canadian Beef Cattle Check-off and Canada's Beef Science Cluster.
Upcoming BCRC Webinars
Does your feed pass the test? Making sense of feed test results- October 30, 2019, 7:00 PM MT
Supplementing your cow herd: Managing the pregnant cow for better calf performance - November 21, 2019, 7:00 PM MT
Genomics 101 - November 28, 2019, 7:00 PM MT
Steps to reduce disease in newborn calves - December 12, 2019, 7:00 PM MT
Veterinary insights from across Canada - January 16, 2020, 7:00 PM MT
Assessing winter kill and what you can do about it: forage rejuvenation - February 13, 2020, 7:00 PM MT
Prevent external parasites from bugging your cattle - March 12, 2020, 7:00 PM MT
Sprouting Technology - March 25, 2020, 7:00 PM MT
Subscribe to the BCRC Blog for notices on upcoming BCRC webinars.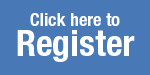 Animal Health and Welfare
Integrating Cover Crops
Webinar held March 26, 2019